Fact Checked
Beerenberg tops condiments ratings for 2nd year in a row
Finding your soulmate is good and all, but have you tried tomato sauce on a Bunnings sausage sizzle? How about mango chutney on Indian curry? That's true love. In our latest condiments review, nearly one in five Aussies (17%) said they usually pick up a bottle or jar during their regular grocery shop. And it's no surprise considering a similar number of people also enjoy hot sauce (25%).
To find out which condiments are worth stocking in our pantries, we surveyed more than 1,690 Australian consumers for their feedback on the sauces and relish they've purchased and eaten in the last three months. Respondents rated brands on taste, consistency, variety, packaging design, value for money and overall satisfaction. Those that received at least 30 responses are included in the results.
Beerenberg is still pleasing Aussies' tastebuds in 2021, scooping up its second win in a row. It received five-star reviews in the majority of categories, including taste, consistency, variety and overall satisfaction.
Best Sauces & Relish
Here are the best brands for sauces and relish in Australia, as rated by consumers in Canstar Blue's 2021 review:
Beerenberg
Rosella
Colway (ALDI)
Heinz
MasterFoods
Woolworths
Fountain
Coles
Beerenberg topped our ratings with a five-star review for overall satisfaction, while Rosella, ALDI's Colway, Heinz and MasterFoods slightly dipped on four stars. Woolworths, Fountain and Coles trailed behind on three stars for overall satisfaction.
It's worth mentioning that supermarket ALDI was seen to offer the best bang for your buck, with its Colway line scoring full marks for value for money. It achieved the same result for consistency, alongside Rosella which additionally rated best for packaging design.
Sauces & Relish Compared
Beerenberg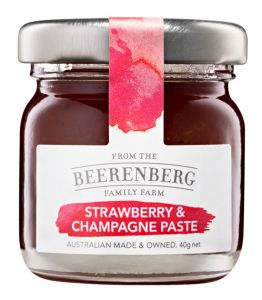 With a name which appropriately translates to 'Berry Hill', Beerenberg stirs up a variety of jams, chutneys, sauces and dressings from a family farm that served up its first batch of strawberry jam back in 1971. Beerenberg caters to a variety of tastebuds with flavour options like:
Beerenberg Mango Chutney
Beerenberg Relish Burger
Beerenberg Caramelised Onion Spicy BBQ
Beerenberg Blood Orange Marmalade
Beerenberg Apricot Jam
Prices for Beerenberg products usually start from $4.95 for a 300g jar of fruit jam and reach up to $5.40 for a 260g jar of chutney.
Beerenberg achieved five stars for taste, consistency, variety and overall satisfaction. The brand also got four stars for packaging design and three stars for value for money.
Rosella

Rosella claims to use Australian-grown ingredients to create its range of sauces and soups because 'we all know nothing tastes as good as homegrown'. The brand's range spans over a few categories, including sauces, soups, chutneys and onions. Some products from the Rosella range include:
Rosella Fruit Chutney
Rosella Tomato Sauce
Rosella Aristocrat Green Cocktail Onions
Rosella Aristocrat Red Cocktail Onions
Prices vary between $2.70 for a 250g jar and $10.80 for a 1kg jar.
Rosella squeezed out five-star reviews for consistency and packaging design, before landing on four stars for taste, value for money and overall satisfaction. It got three stars for variety.
Colway (ALDI)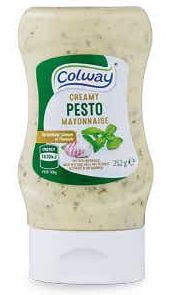 Discount supermarket chain ALDI stocks a variety of its own brand items at affordable prices, in addition to other branded products. So, it makes sense for the retailer to include its own line of condiments on the side. Options like Colway Real Mayonnaise are available in a larger packaging compared to other alternatives, weighing in at a whopping 446g.
ALDI doesn't mess around with its discount prices, with Colway rating best for value for money. It also earned five stars for consistency and four stars everywhere else, including for overall satisfaction.
Heinz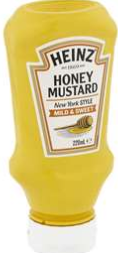 One of the most recognisable names in the supermarket, Heinz hit Australian shelves back in the 1880s to provide us with a hearty selection of pasta sauces, beans, spaghetti and chicken products. Some Heinz condiments you'll be able to spot on most supermarket shelves include:
Heinz Spicy Peri-Peri Mayonnaise
Heinz Special Burger Sauce
Heinz Organic Tomato Ketchup
Heinz [SERIOUSLY] GOOD Creamy Tartare
Prices start from a cheap and cheerful $1.80 for a 220ml bottle and go upwards of $6 for a 500ml bottle.
Heinz received an even four-star spread across the board, including for taste, consistency, variety, packaging design, value for money and overall satisfaction.
MasterFoods

MasterFoods can teach us all a thing or two about flavour, selling a wide variety of herbs and spices, seasonings, marinades, gravy, sauces, relish and spreads, among other things. Some MasterFoods products include:
MasterFoods Tomato Sauce
MasterFoods Red Wine Garlic Marinade
MasterFoods Barbecue Sauce Reduced Salt & Sugar
MasterFoods Carolina BBQ Style Mustard
MasterFoods Chipotle Style Sauce
Prices start from $2.95 for a 475ml bottle and can cost up to $7 for a larger 2L bottle.
MasterFoods maintained a smooth rating of four stars in all research categories, such as taste, consistency, variety, value for money and overall satisfaction.
Woolworths

The Fresh Food People aim to offer a homebrand range of condiments and sauces to make grocery shopping 'easy, lemon squeezy'. Whether you're looking for lime juice, soy sauce or classic tomato sauce, the supermarket has a bunch of affordable options to choose from. Products include:
Woolworths Worcestershire Sauce
Woolworths Hoisin Sauce
Woolworths Apple Sauce
Woolworths Salsa
Woolworths Cranberry Sauce
Prices range from $1 for a 250ml bottle and $2.65 for a 275g jar.
Woolworths achieved a solid four stars for taste, value for money and consistency. It was rated three stars in the remaining categories, including overall satisfaction.
Fountain

Fountain says it takes pride in being a company that transforms flavours by complementing meals. Since the brand's first tomato sauce was introduced back in 1906, its product range has expanded to feature different types of tomato, BBQ, Asian, hot and traditional sauces. Today, Fountain continues to embrace new ingredients, cuisines and tastes. Here's a product selection from Fountain's range:
Fountain Steak Sauce
Fountain Plum Sauce
Fountain Tomato Sauce Reduced Sugar
Fountain Soy & Honey Sauce
Fountain Thick Mint Sauce
Prices vary between $2.50 for a 500ml squeeze bottle and $6 for a large 2L bottle.
Fountain received four-star reviews in most research areas, including taste, consistency, variety and value for money. It got three stars for packaging design and overall satisfaction.
Coles

Coles is another supermarket giant serving up its own line of condiments at affordable prices. It sells a wide variety of products, from olives to Canadian maple syrup. Here's a condiment selection from the Coles brand.
Coles Sweet Chilli Sauce
Coles Soy Sauce
Coles Sun-Dried Tomato Strips
Coles Stuffed Green Olives
Coles Coconut Cream
Prices can vary between $1 and $6.25 for Coles condiments.
Coles rounded up the results with four stars for value for money and three stars everywhere else, such as taste and overall satisfaction.
Other Condiments
The brands featured in this year's ratings aren't the only sauces and relish worth dipping into. Here are a couple of other options you might like to taste test.
Mcilhenny Co.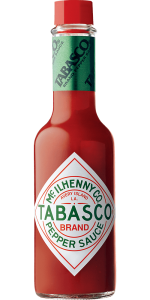 Whether you're looking to top up a plate of tacos or a bowl of chicken wings, Mcilhenny Co. has a list of Tabasco-branded hot sauces to spice things up. The classic Original Red Pepper Sauce was first dished up in Louisiana 1868 and has since been a go-to for many foodies. Some products from the Mcilhenny Co. range include:
Habanero Pepper Sauce
Sriracha Sauce
Scorpion Sauce
Buffalo Style Hot Sauce
Chipotle Pepper Sauce
Prices range from $4.60 for a 60ml bottle and can reach up to $8.33 for some 100ml alternatives.
Maille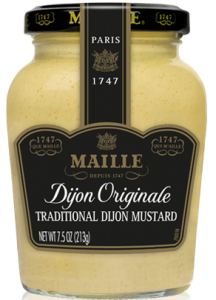 Apparently created by a French father and son duo all the way back in 1747, La Maison Maille continues to be the perfect pair for tastebuds around the globe. With the belief that the right condiment can truly define a meal, the brand now sells a variety of premium mustards, oils and vinegar, and cornichons. Some products from the Maille range include:
Maille Mustard Dijon
Maille Mustard Wholegrain
Maille Mustard Dijonnaise
Maille Hollandaise Cream Sauce With Lemon Juice
Prices vary from $1.90 for a 100g jar to $4 for a slightly larger 215g option.
Which condiments should I buy?
Looking to spice things up in the kitchen but don't know where to start? Our survey reveals Aussies to be an adventurous bunch, with almost half (45%) of the people we surveyed saying they have tried multiple brands. For anyone looking to pair their BBQ with a unique flavour and not just your stock-standard tomato sauce, Beerenberg, Heinz and ALDI's Colway were seen to have the best range variety. Otherwise, if you're like the one in five (21%) survey respondents who simply stick to the cheapest option, homebrand alternatives from ALDI, Woolworths and Coles rated among the best in terms of value for money.
Paying attention to the nutritional information might also make a difference, especially with brands now selling 'healthier' versions of your favourite sauces with supposedly less sugar and/or salt. This is definitely a habit a handful of Australians are now trying to pick up (16%). But whatever you choose, we hope you find our ratings to be a useful guide during your next grocery shop.
About the author of this page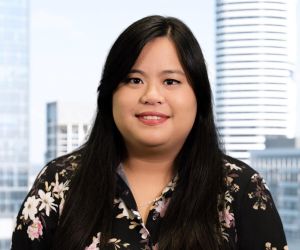 This report was written by Canstar Blue's home & lifestyle journalist, Tahnee-Jae Lopez-Vito. She's an expert on household appliances, grooming products and all things grocery and shopping. In addition to translating our expert research into consumer-friendly ratings reports, Tahnee spends her time helping consumers make better-informed purchase decisions on all manner of consumer goods and services, while highlighting the best deals and anything you need to be aware of.