Honda Lawn Mower Review & Guide
Getting out the lawn mower for a bit of Sunday afternoon clipping can be a tough slog, particularly if you don't have the right tools for the job, or you've just got a lot of lawn to get done. But actually choosing which lawn mower brand and model you'll unleash on the backyard can be as tricky to navigate as the mowing itself, with no shortage of options available for Aussies to choose from. One brand that many have no doubt heard of is Honda, although some may only know them for their vehicles, but considering that lawn mowers are traditionally fuel-powered engines, it makes sense that brands like Honda have made the cut in the garden maintenance market. But are they worth buying, and what do they have on offer? Check out Honda lawn mowers with this Canstar Blue guide.
Honda Lawn Mowers
One of the largest automotive manufacturers in the world, Honda was founded in 1946, with an expansion into lawncare products in the 1980s. Today, Honda's range of lawncare products includes blowers, brushcutters and hedge trimmers, alongside generators and pumps, with its lawn mower range solely focused on push mower models. Find out more about Honda's range of lawn mowers below.
Honda Push Lawn Mowers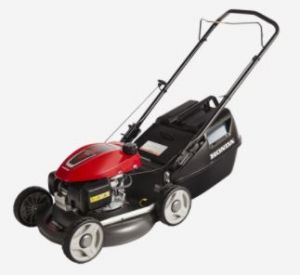 Making up the bulk of Honda's lawn mower range, the petrol-powered push mower is likely what most lawn enthusiasts will be looking at. Honda's range of mowers includes the HRN, HRS, HRX, HRG and HRU series, with most ranges featuring multiple models.
The HRS216 features a 21inch cutting width, lightweight design, six cutting heights, 4-stroke engine and side chute to cut down on emptying the catcher. It also features a mulching capability to help with sprucing up the garden, in addition to a 0.91L fuel tank to help you get the job done.
The Honda HRX217 – which includes the HZU and HYU models in its line-up – includes a 0.91L fuel tank, 76L grass catcher, seven cutting heights and adjustable handle positions, in addition to mulching capabilities, hydrostatic propulsion system, 21inch cutting width and 4-stroke engine. The main difference between the HZU and HYU models is the weight and the start type, alongside a price difference.
The HRN216 series includes three models – the PKU, VKU and VYU – all of which feature a 21inch cutting width, twin blade cutting system and 3-in-1 Clip Director system, allowing you to mulch, catch or discharge your clippings as you see fit. The PKU is purely a push lawn mower, while the VKU and VYU have self-propelled capabilities, with all models featuring seven cutting heights and adjustable handle positions.
Honda's final range of push mowers is the HRU model, which features a number of lawn mowers within the series. The HRU19 includes a 19inch cutting width, 54L catcher, 11 cutting heights as well as a 0.91L fuel tank. The HRU196 series, which includes the PWUH and PBUH models, feature similar specs, with a 19inch cutting width and 11 cutting heights, and are built more for commercial use and those who are frequently outside cutting through the long stuff. The HRU216 is the top-of-the-line model, featuring a 21inch cutting width, three speed gearbox as well as a 70L catcher to help you keep on the job.
Honda Electric Lawn Mowers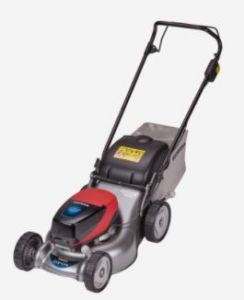 While the majority of Honda's range is petrol-powered, the brand also offers a number of electric lawn mowers for you to consider. Honda's range of electric mowers includes the HRG416 and the HRG466, both of which are compatible with Honda's universal battery system, ideal for those who want to fuel a whole suite of gardening tools.
The HRG416 contains a 42L grass catcher, six cutting heights, push button start, 16inch cutting width, 3-Phase brushless motor, and is fuelled by a 36V battery. The HRG466 bumps up the specs a bit, coming equipped with a 18inch cutting width, 50L grass catcher, self-propulsion capabilities as well as mulching capabilities to help you with getting the lawn and garden looking shipshape.
---
Read more: Ride-On Lawn Mowers
---
Where can you buy a Honda lawn mower?
Honda lawn mowers are primarily available to purchase at lawncare retailers and mower shops, with retailers listed on the Honda website once you've found the model that you're after.

How much do Honda lawn mowers cost?
Competitively priced, Honda lawn mowers can cost between $700 and $1,800, depending on the model you purchase, and which retailer you buy from. While not the most expensive option on the market, Honda is also not the cheapest, finding a good middle ground for those who are after something that can handle the job without cutting deep into the bank account.
Are Honda lawn mowers worth the money?
While its heritage may be based on vehicles, Honda's range of lawn mowers offers enough for both commercial and residential lawn owners to get amongst the garden with confidence. While its range is focussed on push mowers, and its range may not be as extensive as other brands available on the market, Honda still has enough variety for you to consider, whether you're after a petrol-powered or electric model.
Reasonably priced within the market, Honda may be a good middle ground for those who have a decent job ahead of them but aren't looking to spend big to get the job done. But regardless of the price or the brand name appeal, it's important to consider all of your options before you reach for your wallet, as you may find a brand or model that's better suited to your budget, lawn type or size, meaning a bit of extra research can save you money down the line.
About the author of this page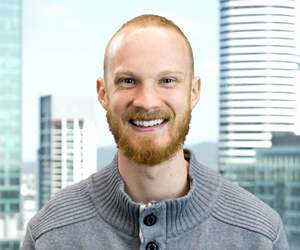 This report was written by Canstar Blue's Site Editor, Dean Heckscher. He's our resident expert on all things automotive, health & fitness, streaming and more. Dean is also one of Canstar Blue's customer research report producers, helping to turn complicated subjects into easily-digestible information for our readers. He's passionate about helping consumers make better-informed purchase decisions on all manner of consumer goods and services.