Makita Lawn Mower Review & Guide
Mowing the lawn is something that makes most of us grumble and complain, but for others, it's more a pastime than a chore, with the clean edges, smooth cuts and fresh smell of cut grass the gift that keeps on giving. But finding a lawn mower that can keep pace with your pastime can prove to be a struggle, with no shortage of brands, mower types and models available to choose from. If you've a bit of a DIY enthusiast, you've no doubt heard of Makita, the Japanese power tool brand, but did you know it also offers a range of lawn mowers? Find out all you need to know about Makita lawn mowers in this Canstar Blue guide.
Makita Lawn Mowers
Makita is known for its range of power tools, covering the basics drills and grinders, while also delving into the world of lawn care with leaf blowers, line trimmers, and lawn mowers to help keep all parts of your home ship-shape. Makita's range of lawn mowers is purely based in the electric push range, but offers a number of models for you to unleash on the lawn. Find out more about Makita's range of lawn mowers below.
Makita Push Lawn Mowers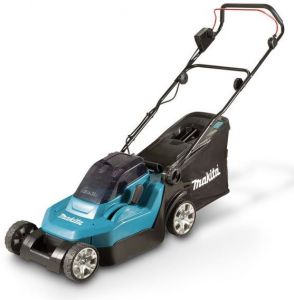 Makati offers a number of lawn mowers, the majority of which are powered by 18Vx2 batteries, with individual mowers and kits available to purchase. The entry-level Makita mower is a 15inch model, which also features 13 cutting heights, 40L catcher and an optional mulching feature, which Makita says is ideal for smaller or medium-sized yards.
Those after something with a bit more grunt to it may be interested in the Makita brushless motor models, with the base model featuring an 18inch cutting width, 10 cutting heights, 60L catcher capacity, two-tooth bar blade and a motor with a 3,300rpm output. Other brushless models include a 21inch cutting width, ideal for those who have larger spaces to cut.
Those who are on a bit of steep slope may be interested in Makita's self-propelled mowers, which features a 21inch cutting width, 70L catcher, four swing-back blades and 10 cutting heights, with a travelling speed of 2.5-5km/h. And if you need to tackle the really big jobs, Makita offers the Direct Connection model, which allows you to connect to another portable power source to help you keep going until the job is done.
---
Read more: Electric Vs. Petrol Lawn Mowers
---
Where can you buy a Makita lawn mower?
Makita lawn mowers are primarily available at lawncare retailers and mower shops, with retailers listed on the Makita website.
How much do Makita lawn mowers cost?
Makita lawn mowers cost between $300 and over $2,500 depending on the model you purchase, whether you opt for just the mower or as a kit, as well as which retailer you purchase through.

Are Makita lawn mowers worth the money?
Known for its range of power tools and lawn care items, Makita is often a brand you'll see at the hardware store, but potentially not the first brand you think of when it comes to lawn mowers. While not offering the largest range, and only dealing with electric models, Makita may not suit every lawn and need, but for those who need something to help with the Sunday morning chores, Makita may just be well worth checking out.
However, as with any potential purchase, it's best to look into all of your options before handing over your money, as you may find a brand or model that comes with additional features that can help you take care of other parts of your lawn, or gives you the cut you want, or simply fits in your budget a bit better. And with mowing the lawn almost a way of life in Australia, you don't want to be forking over for something that doesn't get the job done, meaning researching now can save you some hassle down the line.
Photo Credit: Gabe Smith/shutterstock.com
About the author of this page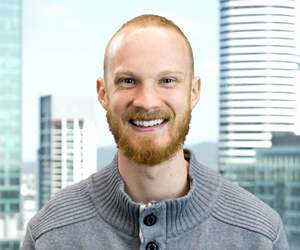 This report was written by Canstar Blue's Site Editor, Dean Heckscher. He's our resident expert on all things automotive, health & fitness, streaming and more. Dean is also one of Canstar Blue's customer research report producers, helping to turn complicated subjects into easily-digestible information for our readers. He's passionate about helping consumers make better-informed purchase decisions on all manner of consumer goods and services.