As many Aussies work from home, the humble home office will no doubt have changed to accommodate the increased workload, with many looking to update or revamp their new working environments. From desks to scanners, all the way through to wireless gadgets, there's plenty to look for in the home office. But what about for taking care of the mess that naturally comes with working long hours?
Paper shredders are a massively underrated feature of any home office, as you should still take the security of your documents seriously while working from home. Paper shredding is the perfect way to keep on top of unwanted documents, as well as clear a bit of space in your working area! With plenty of brands offering their respective takes on the paper shredder, it can sometimes be confusing when trying to start your search. However, we've narrowed down what to consider when purchasing a paper shredder, as well as some of the brands available on shelves, so read on to find out which paper shredder may be your favourite co-worker.
What is a paper shredder?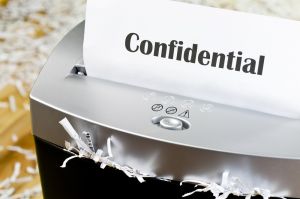 A paper shredder is a device that is used to essentially destroy any unwanted or sensitive papers. Its mechanics are utilised to cut the paper into either particles or strips, effectively 'shredding' the respective documents placed inside it. Placing paper into the cutting head of the shredder will activate the integrated sensor, which prompts the blades to get to work on your documents, allowing for an easy way to dispose of sensitive or confidential documents.

Types of paper shredders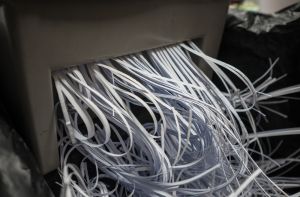 While they all do essentially the same thing, there are a few differences between paper shredders, primarily the way they cut the document they are shredding. With the whole point of shredding documents to provide additional security, the type of cut your paper shredder is packing becomes a very important area to consider. Here are the types of paper shredder cuts:
Strip cut – the most basic type of cut, these are straight vertical cuts that create strips of paper. While it shreds the document, it is still quite easy to stick back together, potentially impacting your security.
Cross cut – these shredders cut documents into smaller 'cross sections', cutting multiple directions for increased security.
Micro cut – these provide the highest level of document security, cutting the paper into confetti-sized pieces. However, it does take longer to shred a document due to the cutting size, meaning doing the shredding may turn into a big job.
Which type of paper shredder you decide to purchase will depend on what documents you're looking to dispose of, as some documents may be more sensitive than others, meaning a micro cut may be suitable, or you may have a lot of documents to get through, which may make a strip or cross cut model an ideal office-mate.

What should I consider when buying a paper shredder?
There are many things to consider when buying a paper shredder, as your type of unwanted documents, budget and personal preferences all come into play when looking at purchasing a shredder. Additional features such as paper-capacity, manual or automatic feeders, cooling power, motor type and whether you're looking to shred other sensitive documents such as credit cards will all impact the final decision. How much noise the unit makes while shredding may also be worth taking into account, as you don't want to annoy anyone else working!

Paper Shredder Brands
Surprisingly to some, the paper shredder industry is actually quite competitive, with various major companies periodically releasing high-quality shredders built for a diverse number of working environments, with a number of services available to shred and dispose of your documents as well. Here are some of the more popular brands available in Australia.
Bonsaii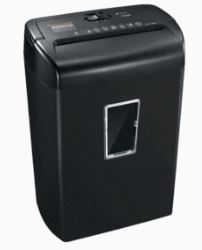 Bonsaii originated in the early 2000s and have been specialising in paper shredders since. Offering over 50 models, Bonsaii's range covers personal use, office spaces as well as larger commercial models, with types including S-Line, Desk-Side, EverShred, DocShred, Smart Shredder. You can also select by size, shredding capacity, bin volumes and office needs, giving you plenty to choose from, with models also coming with additional safety features, along with anti-jamming functions to help keep the process running smoothly.
Aurora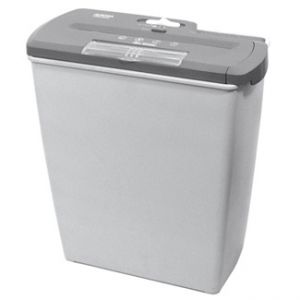 Aurora is a brand that specialises in office equipment, with a number of paper shredders available, although it may not have the range as some other brands. With its range split into Personal, Professional, Commercial and High Security, you can choose between cut types, as well as sheet capacity to help you find a model suitable to the job you've got in mind. Select models also include features such as safety sensors and guards, jam prevention in addition to energy-saving mode to help you cut your energy usage as well as your documents.
Rexel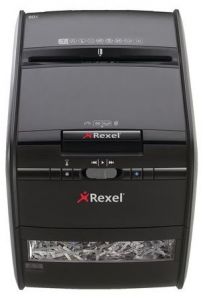 Another heavy-hitter of the paper shredder market, Rexel splits its range into Personal & Executive, Small Office and Departmental, each with a wide range of models to choose from. Including all cutting types, as well as a number of maintenance and storage accessories, Rexel's model also include features such as auto paper feeders, thermal protection for overheating and quiet operation, with some models also able to chew through staples, credit cards and paper clips.
Fellowes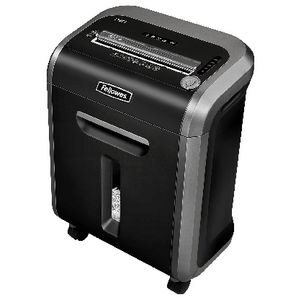 Fellowes has a large range of shredders, categorised into small and home office, commercial, auto-feed and high-security, offering a wide variety of shredders specially built for a wide array of working environments. Fellowes offers a range of cutting types to help with your document security, along with safety features for ease of use, as well as guides to help you with your purchasing decision and machine maintenance on its website.
AmazonBasics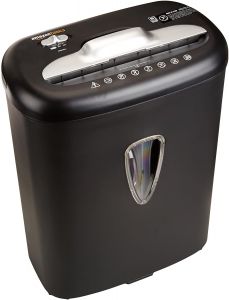 AmazonBasics is Amazon's private label, with products ranging from office gadgets to kitchen appliances, with paper shredders also recently hitting the market. AmazonBasics offers up to a 24-sheet sized cross-cut paper shredder model, with small capacities available, with additional safety features such as an angled feeder system, a cool-down time and the ability to also shred other documents such as credit cards, making it a handy addition to the home office.

Should I buy a paper shredder?
Working from home doesn't mean you should take the security of your company and documents less seriously than you were before, as sensitive documents in the wrong hands can prove to be a disaster in some cases. Thankfully, a paper shredder can take a weight off your mind by properly disposing of important documents, as well as take a weight off your desk by clearing up some space!

Photo credits: Lolostock/shutterstock.com, ZEF/shutterstock.com, EKKAPHAN CHIMPALEE/shuttestock.com