While many of us will prefer to work in a paperless environment, some jobs are just done better with paper, meaning having a printer on hand in your home office can help save you from ducking down to a printing store and paying out the nose for that report you need. But while you can simply go for the first option you see in store, is it better for you in the long run to invest in a more expensive and technical printer? Find out all you need to know about printers in this Canstar Blue guide.
What is a printer and printer types explained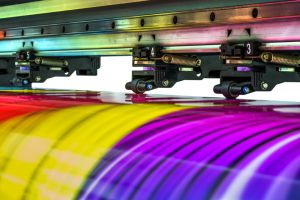 A printer is simply a hardware device that uses different colour ink to convert computer files – including digital images and text – into physical documents. The two main types of printers are inkjet and laser, with inkjet printers working by using thousands of miniscule dots that drop small capsules of ink at a high speed onto the page as it passes through the printer. A laser printer works similar to inkjet printers in the sense that they both use thousands of dots to recreate an entire image or text, but differs by using toner, which utilises dots made out of fine powder instead of small capsules of ink.
Are inkjet printers better than laser printers?
Inkjet printers are more suited to smaller volumes of printing, as well as printing photos, while laser printers are more ideal for larger workloads of printing, particularly in black and white. As a result, a laser printer could be better suited if you're looking to print a lot of documents in a hurry, as laser printers also print pages more quickly than inkjet models. With that being said, laser printers are traditionally more expensive upfront, with toner generally more expensive to replace, but can be a more economical option down the line at a cost per page, depending on what you're printing.
Printer Brands & Models
There are a number of different printers on the markets with varying features, with notable brands including Canon, HP, Brother and Epson. Here is a brief overview of each brand.
Canon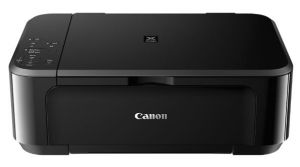 Canon is a household name in contemporary culture due to its popular optical products such as cameras, with the Japanese corporation specialising in printers with the Pixma MG3660 proving to be an ideal cost-effective home wireless printer. With automatic double-sided printing, IJ scan capabilities and PIXMA Cloud Link for accessible printing, this printer is a suitable fit for most home offices.
Canon also develop more advanced printers with features to tackle whatever you need to print. The Pixma TS9120 All-in-One printer is one of these models, producing high quality text, photos and graphics through its two additional ink cartridges to make your documents stand out.

Online at The Good Guys
HP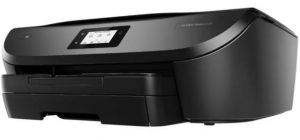 The Hewlett-Packard company – otherwise known simply as HP – is an American corporation that specialise in electronic products such as laptops, PCs and printers. The HP Envy Inkjet 6220 is a wireless multi-function printer capable of printing 13 pages per minute, and comes with borderless printing and a 2.2inch display for easy accessibility. When looking at its colour resolution capabilities, documents will print at a resolution of 4800 x 1200 and scan at a resolution of 600 x 600.
If you're looking for a HP model with a bit more power and additional features, the Officejet Pro 9020 All-in-One printer includes faxing capabilities, a 24 page per minute printing speed and 35 sheet automatic document feeder to help you keep on top of your workload.

Online at The Good Guys
Brother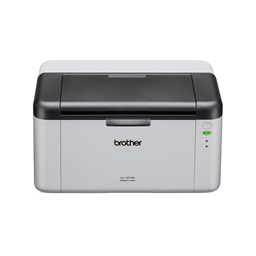 Another big Japanese brand, Brother Industries – known simply as Brother – is an electronics company that manufacturers faxing machines, sewing machines, computers as well as printers, covering plenty of your home office needs. Brother's range includes a number of multi-function models as well as traditional printers to help you find what you need.
The HL-1210W mono laser printer is arguably Brother's most affordable flagship model, coming equipped with a 20 page per minute printing speed, along with USB and WiFi connectivity, while the DCP-J1100DW multifunction model may be more suited for those with a bigger workload. Coming equipped with wireless capabilities, and a 12 page per minute printing speed, the DCP-J1100DW also features duplex printing, and can copy and scan documents to help you get the job done.

Online at The Good Guys
Epson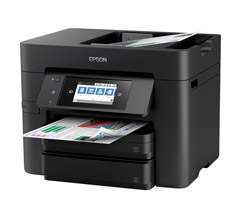 Seiko Epson (also known as Epson) is a Japanese electronics company and one of the world's biggest manufacturers of computer printers, offering a wide range of models to fit your home office or your work office. The Epson WorkForce Pro WF4740 provides heavy-duty performance in a compact model, offering the highest colour print speed in its class, high paper capacity and copying, scanning and faxing capabilities, along with a 4.3inch colour touchscreen for easy use.
The WorkForce WF2830 may be a step down from the WF4740, but may be better suited for those looking for something a bit more affordable, or without all the bells and whistles. Despite this, the WF2830 comes equipped with scanning, copying and faxing capabilities, along with PrecisionCore technology to help deliver you crisp prints.

Online at The Good Guys
Things to consider when buying a printer
Picking the right printer can prove to be a challenge, particularly as what you'll want to print will vary. Here are some of the major areas to consider when buying a printer:
Ink type: what you want to print will influence which ink type you should use, as those just wanting to print black and white documents may be better opting for a laser printer, while those looking to print photos may look to buy an inkjet model.
Multifunction vs traditional: how much work you need to do and how kitted out your home office is will influence what type of printer you purchase, with those looking to also scan, copy or fax documents better off buying a multifunctional model, while those only looking to print the occasional document can simply look to take home a traditional model.
Document type: While most of us will need to print off an A4 document, looking into the printer's capabilities of printing smaller or larger document sizes may help you finish your project without the extra stress.
Size: not all printers are built the same, with some models more compact and lightweight than others, making it ideal to take with you if you need to work in a client's office or you need to reorganise your home office.
Price: as with any purchase, the price tag will be a big factor in which brand and model you decide to hook up to your computer. Traditional printers that only print in black and white will be the cheapest options available, but if you're looking that's capable of a bit more, be prepared to fork over a bit more as a result.
Is buying a printer for my home office worth it?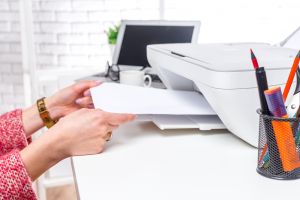 Adding more gadgets to your home office can be exciting as well as increase your productivity, with a printer – regardless of whether it's a multifunction model or traditional model – able to help you breeze through reports, making it a useful co-worker. However, which brand and model of printer you decide to invest in will come down to how much you're printing, how often you'll be printing documents and what type of finish you want your documents to have. As a result, taking a closer look at your options may help you walk out the door with a winner.

Photo credits: Gorvik/shutterstock.com, KOKTARO/shutterstock.com, FabrikaSimf/shutterstock.com