Fact Checked
Viva still on a roll in paper towel ratings
When it comes to cleaning up, paper towels are a staple for many Aussie households. Whether it's to wipe down the kitchen bench, clean up the BBQ, or even check the engine oil, there are plenty of good uses for the humble paper towel both inside and outside the home. It might also be on your packing list for camping trips and picnics! So, with paper towels playing such an important role, you'll want to find a quality product, so you don't end up using the whole roll for one spill! Buying 'cheap' might not mean you're buying an inferior product, but buying the most expensive may not guarantee the best value for money either.
To find out which brands are keeping Aussies happy when doing the most unpleasant tasks (cleaning), we have again surveyed more than 2,100 consumers who have bought and used paper towels in the last three months. Brands were rated on their strength & quality, absorption, packaging design, value for money and overall satisfaction. Those which received the minimum survey sample size of 30 responses are rated in this year's report.
Our latest annual ratings saw Viva soak up a third consecutive win, rating best for overall satisfaction and most other categories.
Best Paper Towels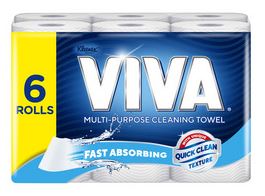 Here are the best paper towel brands in Australia, as rated by consumers in Canstar Blue's latest review:
Viva
Quilton
ALDI Confidence Samson
Coles Ultra
Handee
Coles
Woolworths Essentials
Viva cleaned up the competition as the best-rated brand for overall satisfaction for the third year running. Most brands received four stars overall, except for Coles and Woolworths Essentials which rounded out the scores on three stars. But when it came to value for money, ALDI Confidence Samson was the winner with five stars. Quilton also got top marks for packaging design.
What to consider when buying paper towels
When it comes to choosing the brand of paper towels to go with, our research revealed that about one in three (36%) Aussies always buy the same brand. Other key findings from our research included:
Key drivers of satisfaction
When it comes to buying paper towels, there are a few key factors that will make or break the paper towel (literally). Our survey identified the following drivers of customer satisfaction when it comes to paper towels:
Strength and quality: 31%
Absorption: 30%
Value for money: 22%
Packaging design: 17%
Strength and quality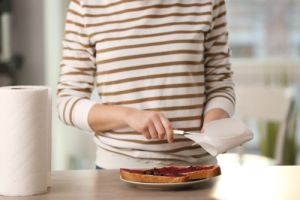 The strength and quality of a paper towel is another factor affecting customer satisfaction. If you've ever tried to wipe up a greasy grill on a BBQ and half of the paper towel got left behind – doubling the cleaning you needed to do – you'd also value the strength and quality of paper towels.
Viva achieved the only five-star review for strength and quality. Quilton, ALDI Confidence Samson, Coles Ultra and Handee scored four stars. Coles and Woolworths Essentials got three stars.
Absorption
Many brands boast fast absorption times, but whether they live up to these claims is another matter. That's why we survey customers to find out which are really living up to their expectations. There's not really much point to a paper towel if you're using almost half a roll each time.
Viva was again rated best for absorption, achieving the only five-star review for the category. Quilton, ALDI Confidence Samson, Coles Ultra and Handee followed behind on four stars. Lastly, Coles and Woolworths Essentials got three stars.
Value for money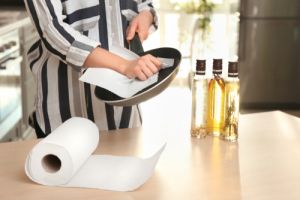 Getting good value for money is also important, which makes sense considering how many rolls you'd go through in a lifetime. However, buying the cheapest brand might not always get the job done. According to our review, almost a quarter (23%) of survey respondents said they buy the cheapest brand of paper towels, while one in five (21%) regret buying cheap paper towels as they don't soak up or tear easily. So, that isn't to say that all cheap brands are a flop, but it's something you might like to keep in mind.
ALDI Confidence Samson was seen as the best value for money, having earned five stars. Most of the remaining brands landed on four stars, except for Handee which got three stars.
Packaging design
While packaging design won't have any impact on cleaning performance, it's still an important factor to consider. Packaging that's easy to open helps with the overall cleaning process. Think urgent clean-ups and annoying plastic packaging! Some brands boast environmentally-friendly packaging to help reduce waste.
Viva and Quilton placed at the top for packaging design with five stars, followed by ALDI Confidence Samson, Coles Ultra and Handee on four stars. Coles and Woolworths Essentials ended on three stars.
Which paper towel should I buy?
Viva has topped our paper towel ratings for the third year in a row, which gives credibility to the brand. If how well a paper towel can absorb a big spill is the most important factor to you, then Viva, Quilton, ALDI Confidence Samson and Handee might be the brands to consider, according to our review. But if you're on a budget, you may like to look at supermarket branded options like ALDI Confidence Samson, Coles Ultra and Woolworths Essentials as well as Viva, since these appeared to be among those that provide the best value for money. At the end of the day, it's important to compare a range of brands, as you'll want a paper towel that gets the job done every time.
About the author of this page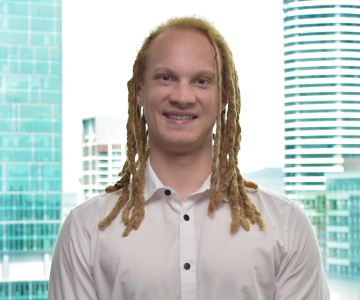 This report was written by Canstar Blue's Content Projects Lead, Dean Heckscher. He's our resident expert on all things automotive, health & fitness, streaming and more. Dean is also one of Canstar Blue's customer research report producers, helping to turn complicated subjects into easily-digestible information for our readers. He's passionate about helping consumers make better-informed purchase decisions on all manner of consumer goods and services.