Posted by Zac Kelly July 15th 2021
Accord Internet Plans
You might be familiar with Officeworks for its office supplies stores across Australia, but did you know it also offers NBN and mobile plans? Accord is operated by Officeworks to provide businesses and homes with a reliable NBN connection, and it very well could be your next NBN provider.
The brand also offers mobile plans, but we'll get into that in another article. Could Accord be your new NBN provider? Compare Accord NBN plans with this Canstar Blue review.
Accord NBN plans
Accord's NBN plans are easy to understand, as there's only four to choose from. All plans are month-to-month with no contracts. There are no early termination fees, and there's the option to add on a VoIP plan if you'd like to make phone calls.
The four plans are NBN 25 (Standard), NBN 50 (Fast), NBN 100 (Super Fast) and NBN 100/40 (Ultra Fast). However, don't confuse these plan names with what's typically called Super Fast or Ultra Fast (usually NBN 250 and NBN 1000), which Accord simply doesn't offer.
Accord gives you the option to purchase one of two modems outright alongside your plan, or alternatively you could bring your own modem. The two modems on offer are the TP-Link WD 9960 for $70, and the TP-Link VR1600V, for $139.
NBN plans start at $60 per month for the Standard NBN 25 plan, with the most expensive plan available being the NBN Ultra Fast 100/40 plan for $90.
The below table features all published Accord NBN plans from Canstar Blue's database, listed in order of cost from lowest to highest. Use our comparison tool to see plans from a wider range of providers. These are products with links to a referral partner.
What does Accord NBN offer?
| | MyOwn Tel NBN Plans |
| --- | --- |
| Unlimited data | ✓ |
| Top-speed NBN Plan | ✓ |
| Entertainment | X |
| Call packs |  ✓ |
| Choice of contract | ✓ |
| Included modem | ✓ |
| Available across FTTP, FTTB, FTTN | ✓ |
Accord NBN coverage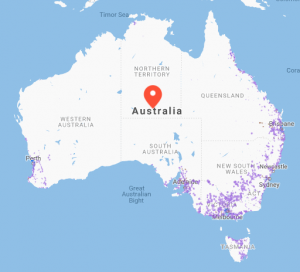 Accord NBN is offered across Australia wherever a fixed-line NBN connection is available (that excludes Satellite and Fixed Wireless NBN). With the main NBN rollout now complete, coverage is widely available across Australia – but just in case you can't get Accord's service, make sure you check your address on the provider's website.
Accord features and bonuses
Despite confusing plan names, Accord keeps things simple. The telco offers four NBN plans across four different speed tiers, each with unlimited data.
Modem: Accord offers two modems (one of $70, the other $139), both of which you can pay for upfront.
Call packs: Accord offers three call packs with different inclusions, priced at $10, $20 and $30.
No Contracts: Accord doesn't offer any lock-in contracts – none for NBN plans, and none for modem payments.
Like a lot of smaller providers, Accord doesn't waste time with bundles or extras, instead offering quite a common selection of internet plans for quite typical prices. If you crave simplicity, Accord could be perfect for you.
Accord Standard NBN
Accord's cheapest NBN plan is standard NBN 25/5 internet, which will cost you $60 per month. Accord offers a typical evening speed of 20.9Mbps on this tier.
Accord Standard Plus NBN
Accord's mid-range NBN plan is 'Fast' NBN 50, charging $70 per month. Accord offers a typical evening speed of 43.6Mbps on this plan.
Accord Premium NBN
Accord's fastest NBN plan is 'Superfast' NBN 100/20, although it also offers 'Ultrafast' NBN 100/40. Don't confuse these plan names with what is typically called Superfast and Ultrafast, which is NBN 250 and NBN 1000, speeds that Accord does not offer.
Accord's NBN 100 plan offers typical evening speeds of 80Mbps for $80 per month. The NBN 100/40 plan (which has faster upload speeds) is $90 per month.
Accord home phone plans
Accord's home phone plans are completely optional, and you don't need one to sign up for an Accord NBN plan. Regardless, Accord offers three bundled voice plans, which we'll detail below. These phone plans will need to be bundled with an NBN plan and can't be combined with another provider's NBN plan.
Voice Super Saver: $10 per month for unlimited local, national and 1800 calls, 19c per minute national mobile calls, 37c per minute 13/1300 calls
Voice Mobile Saver: $20 per month for unlimited local, national and 1800 calls, 400 minutes of national mobile calls included (19c per minute thereafter), 37c per minute 13/1300 calls
Voice Extreme Saver: $30 per month for unlimited local, national, national mobile and 1800 calls, 37c per minute 13/1300 calls
Accord Customer Service & Support
If you need to get in touch with Accord, there are a few ways to do so.
Accord's customer and technical support number is 1300 017 150
Accord's customer service line is open from 8am to 8pm, Monday to Friday
Accord's technical support line is open 24/7, 365 days a year
Accord's customer and technical support email is support@accordconnect.com.au
How does Accord compare to other providers?
Accord is a fairly standard NBN provider, offering fairly normal plans without any contracts or hidden fees. That being said, you might be able to find a cheaper plan elsewhere, or at least get one with a discount attached. Here are some other providers that could be worth a look:
The above telcos keep simplicity in mind and don't typically tack on unnecessary features unless you've asked for them. However, keep your eye out for fees, contract lengths and modem costs.
Is Accord good value for money?
Accord offers value that seems fairly middle of the range, but the simplicity offered by Accord's plans seems hard to beat. Giving you the option to not pay for a home phone connection and instead get a cheaper deal is quite a welcome offer, and the complete lack of contracts is also a plus for customers who want flexibility and no surprise fees.
However, for the speeds and costs Accord puts forward, it might be worth looking around for NBN providers that offer discounts, such as those that provide plan discounts to new customers for the first six months.
Other articles worth reading
About the author of this page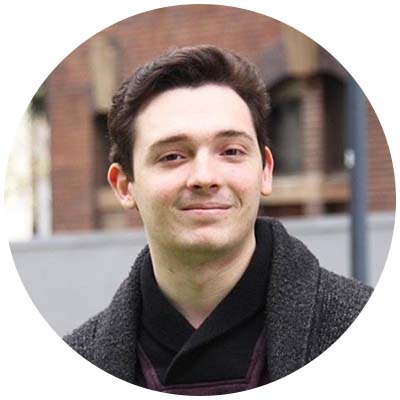 This page was written and is regularly updated by Zachariah Kelly, one of Canstar Blue's Telco writers. He specialises in all things phone, internet and streaming, with a soft spot for video games. He's fresh out of university with a Bachelor's Degree in Journalism and Social Political Sciences from UTS.