Review of Kogan NBN Plans
Online retailer Kogan has branched out to offer NBN plans. Yes, that's right; Kogan Mobile is a thing, and now Kogan Internet is, too. The brand frequently makes movements to undercut the competition by at least a couple of dollars, making it a tough brand to ignore. Kogan uses the Vodafone network for its phone plans, and for its NBN plans also uses Vodafone NBN infrastructure. Promising competitive plans that will supposedly shake up the market, review what Kogan has in store below, and see if they're worth ditching your current provider for.
How does Kogan compare to other NBN providers?
The following table shows a selection of published unlimited NBN 50 plans on Canstar Blue's database, listed in order of lowest monthly cost to highest, then by data allowance, largest to smallest. These plans have been compared to Kogan's cheapest NBN 50 plan. Use our comparison tool to see all plans available on Canstar Blue's database. This table includes products with links to referral partners.
Kogan NBN Plans
Kogan has three base plans in its arsenal, and all have unlimited data on a month-to-month contract – you simply pay extra for faster speed tiers. If you're looking for a modem to go with your NBN plan, you can purchase the compatible modem for $69; otherwise, you're free to save dollars by bringing your own hardware.
Kogan already uses the Vodafone network for its mobile plans, so it's perhaps unsurprising that it uses the same company to commission its NBN plans, too. Let's see how Kogan compares in the market below.
What does Kogan NBN offer?
| | Kogan NBN Plans |
| --- | --- |
| Unlimited data | ✓ |
| Top-speed NBN Plan | ✓ |
| Entertainment | X |
| Call packs | X |
| Choice of contract | X |
| Included modem | ✓ |
| Available across FTTP, FTTB, FTTN | ✓ |
Kogan NBN Coverage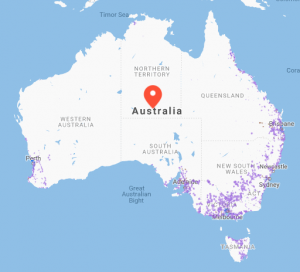 Kogan currently uses the Vodafone NBN infrastructure, and as such is only available in a few selected capital cities and major regional hubs. However, Vodafone has made moves to cover more places.
The NBN rollout in general – when completed in 2020 – will cover 93% of the population over its fibre networks, with the remaining 7% to be put on a fixed wireless or satellite service.
Kogan NBN Features & Bonuses
Kogan has a pretty streamlined approach when it comes to its NBN plans, with just three of them on offer and with little extra 'filler' attached. However, there are some noteworthy points to make about the brand:
Kogan Internet Price Pledge: Find a better price for the same NBN speed from an approved major provider, and Kogan will refund you double the monthly price difference.
Qantas Points: Earn one Qantas Point per $2 spent with Kogan Internet by linking your Frequent Flyer account.
Modem: Pre-configured modems are available for $69 upfront.
No Basic Speeds: Kogan skips the slowest speed tier and offers the Standard NBN 25 speed at under $60.
There are also no lock-in contracts or setup fees, making Kogan an attractive option if all you want is straightforward internet with few gimmicks.
Kogan Standard NBN
Kogan kicks things off by offering unlimited data on the Standard (NBN 25) speed tier for $63.90 per month. This tier may be good for basic streaming, browsing and small to medium households, but keep in mind there is likely a peak time slowdown between the hours of 7pm and 11pm. Typical Evening Speeds are listed as 23Mbps, which should be fast enough for average household use.
Kogan Standard Plus NBN
Kogan offers the Standard Plus speed tier for $71.90 per month. There are no setup fees (besides an optional modem cost), and this plan may be suitable for medium-sized households with multiple streaming needs. Kogan's Standard Plus plan offers Typical Evening Speeds of 45Mbps.
Kogan Premium NBN
For premium NBN, Kogan comes in as one of the cheaper unlimited providers, offering unlimited data for $88.90 per month. This plan would be suitable for larger households, those needing to complete big downloads in a timely fashion or online gamers; with Typical Evening Speeds of 83Mbps, it's fast enough for the whole family.
Kogan Customer Service & Support
Kogan has a comprehensive online FAQ section as well as an online portal to manage account settings. Kogan's call centre can be reached 7 days a week from the hours of 8am to 8pm AEST.
The Kogan number is 1300 010 400
Due to Kogan having a bevy of information online, the telco encourages customers to head there first, saying that chances are any questions you have have probably been answered already.
How does Kogan compare to other NBN providers?
Perhaps unsurprisingly, Kogan dabbles solely in NBN plans and features some of the cheapest deals in the market. Specifically, its NBN 50 and 100 plans are standouts, beating out even some of the best-known cheap providers in the market. Other cheap providers worth keeping an eye out for include:
Overall, there's more than just a cheap price at stake here. You will have to keep an eye out for setup fees, upfront modem costs, lock-in contracts and more. Support may also be a factor, with Kogan encouraging you to head online rather than call up its centre.
Is Kogan Internet Worth Splashing the Cash For?
Kogan internet is finally here and to much hype. Overall, Kogan has lofty plans to 'shake up' the internet game, and if it continues along the path of offering cheap, no-bull NBN plans, it just might do so. Kogan benefits from having low monthly fees, a simple plan arrangement, no setup fees, no lock-in contracts and a cheap, optional modem. But don't just look into Kogan; many other providers each have their unique selling points so it pays to shop around.
Other articles worth reading
About the author of this page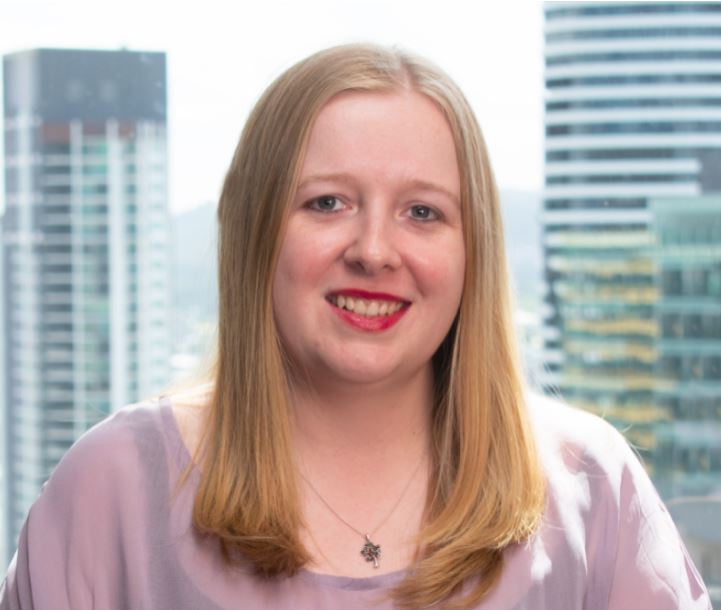 This page was written and is regularly updated by Canstar Blue's Telco Specialist, Emma Bradstock. An expert in all things phone, internet, gaming and streaming, Emma helps to make complicated subjects easier for readers to understand, as well as covering the latest news and reviews across the telco industry. She's passionate about helping consumers make better-informed telco choices and highlighting the next best deals.