Dodo Broadband Plans Review
One of Australia's best-known home services brands, Dodo is a subsidiary of Vocus Communications which also owns another popular broadband provider, iPrimus, among many other companies. Dodo provides not just home internet and mobile phone plans, but also comprehensive insurance and home energy products, making Dodo a standout amongst the competition, with the ability to provide all of a household's key services on one monthly bill.
Broadband internet is nevertheless Dodo's core business, offering a comprehensive range of ADSL2+, NBN and mobile internet services. With several unique entertainment bundles available in addition to standard internet-only plans, Dodo offers a product to suit almost every household. Dodo also provides some of the cheapest broadband plans around. We've looked into the details of Dodo's internet plans to give you a rundown of exactly what they offer – and how they stack up next to the competition. Is Dodo best for you, or could another provider offer you a superior deal? Read on to find out.
Dodo NBN Internet Plans
Dodo has simplified its plan offerings, with unlimited data on three speed tiers — NBN 25, NBN 50 and NBN 100. It's worth noting that Dodo only offers its NBN 100 to homes that don't have a fixed wireless connection. From there you have a choice of two contract types:
12 months – no setup fees.
Month-to-month – $120 setup fee.
Modem is included on both options, however if you cancel your 12-month plan, you'll have to return the modem, or pay a $109 non-return fee. The modem supplied to you may be a refurbished modem.
As you can see, there is incentive to sign up for one year, but you have to be willing to commit. Here are Dodo's  NBN plans at a glance:
What features does Dodo offer?
Dodo dishes up more than just broadband – here's what the popular telco offers at a glance:
| | Dodo NBN Plans |
| --- | --- |
| Unlimited data | |
| Top-speed NBN Plan | |
| Entertainment | |
| Call packs | |
| Choice of contract | |
| Included modem | |
| Available across FTTP, FTTB, FTTN | |
Dodo NBN Coverage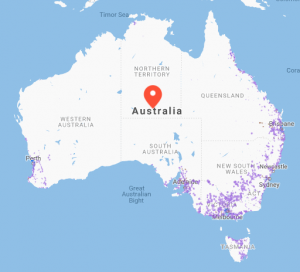 Dodo NBN coverage is largely subject to the rollout by NBN's wholesale company, NBN Co, as well as Dodo's parent Vocus Communications. Dodo's NBN coverage spans across most capital cities, as well as the Hume highway corridor between Sydney and Melbourne, covering the smaller towns roughly along this line. On Dodo's website there is an address checker, so you can find out if you're covered and what type of connection you can expect if you aren't currently connected.
Dodo Features & Bonuses
Dodo offers more than just broadband – there is a lot of extra 'stuff' that can be added on in the purchasing process. Dodo boasts entertainment, call packs and more.
Entertainment: For $15-$20 a month extra you can get either a Fetch Mini or a Fetch Mighty player by Fetch TV. From there you can add on channel packs and other premium content.
Call Packs: NBN fibre plans can be had with PAYG rates, with optional call packs able to be added on after, with VoIP available from $4.90 a month extra.
Modems: A modem is included on 12-month and month-to-month plans, however you will need to return this if you cancel your 12-month contract.
Dodo is not just a barebones NBN provider and can offer internet, entertainment, home phone call packs and more. For the most part these are optional add-ons, so you can tailor your plan to suit your needs.
Dodo NBN Plans
As mentioned, Dodo offers a simple suite of NBN plans. All plans are available with unlimited data on Standard, Standard Plus or Premium speeds. Simply choose whether you want to sign up for 12 months or on a month-to-month plan.
Dodo NBN 25 Plans
A common theme among telcos these days is to skip this speed tier and go straight to NBN 50, but not so for Dodo. Dodo offers NBN 25 speeds for $65 per month with unlimited data, with an expected 20Mbps evening peak speed.

Dodo NBN 50 Plans
Now to the most popular speed tier, Dodo's NBN 100 plans are available from $70 per month, plus any setup fees if you're on a month-to-month plan. Dodo claims a 41Mbps evening peak download speed for this speed tier. Fetch can be added onto this plan for an additional $25 per month over 12 months.
Dodo NBN 100 Plans
If you're able to access Dodo's NBN 100 plans at your home (you'll need to check availability on the Dodo website), you can expect unlimited data and 82Mbps evening speeds for $85 per month. You can also add on Fetch for an additional monthly $25, over 12 months.
Dodo Customer Service & Extras
Dodo has a suite of customer service options, including online chat and phone support, as well as kiosks throughout shopping centres in Australia.
Sales. technical support and customer support can be called through '13 DODO'
Apart from that, Dodo also has a webmail service, the ability to add a static IP and more. The online user portal also allows you to access your data usage, billing information and other details.
How does Dodo broadband compare to other providers?
Dodo's core broadband plans compare pretty well with the competition. Dodo frequently provides cheaper ADSL2+ and NBN plans than its competitors, so let's see how the bird with the word stacks up. As mentioned, Dodo is about more than just broadband. Similar providers with similar prices include:
Dodo is also not the only provider to bundle in Fetch TV packs, with iiNet, Internode, Optus and iPrimus also offering bundles at various prices. For straightforward NBN, Dodo does have one of the cheaper suites of plans, but may not be the cheapest.
Should I get Dodo broadband internet?
Dodo's offerings consist of a comprehensive suite of both ADSL and NBN plans, which have the flexibility and low entry prices to cater to the needs of many Aussie households. While Dodo has very cheap entry prices, the fact is that monthly costs can jump significantly with adding on entertainment bundles. While the advertised costs seem low, it's only upon looking into other costs that the overall picture can change.
However, if you want your NBN plans to be simple and straightforward, Dodo does have a good selection, all with unlimited data and a reasonable price. The choice between 12-month or month-to-month plans may also be a plus, however if you prefer the flexibility of a month-to-month plan but don't want to pay the setup fees, you might want to compare plans from a range of other providers.
Other articles worth reading
About the author of this page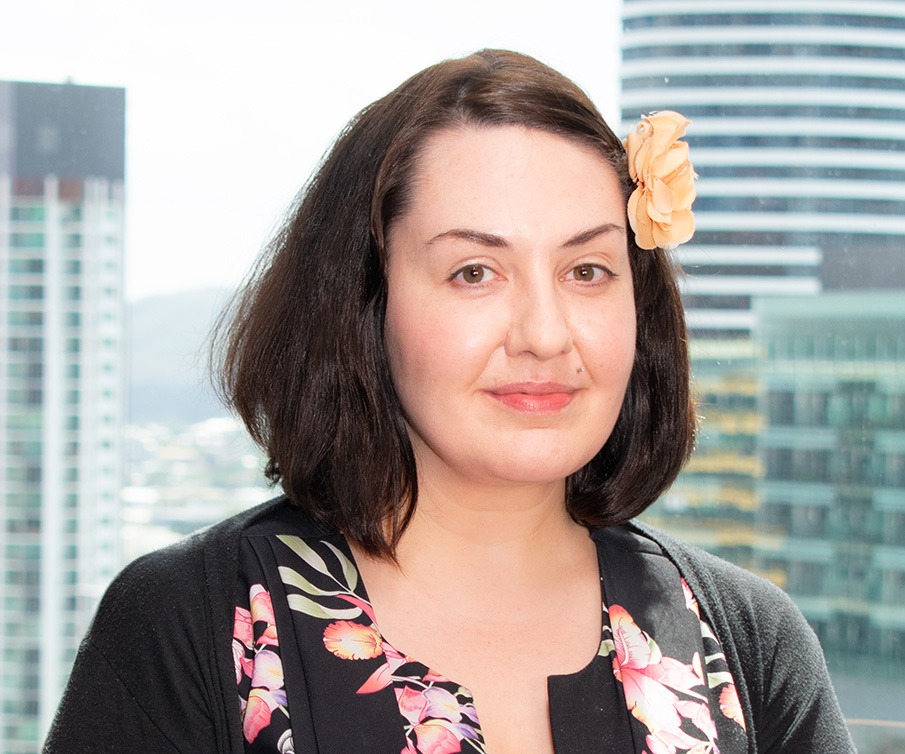 This page was written and is regularly updated by Canstar Blue's Telco Editor, Tara Donnelly. Having spent over seven years writing for and editing telco comparison websites, she's an expert in all things phone & internet, including NBN plans, wireless technology, the latest mobile devices and how to find the best deal for your family. She loves to highlight the next best deals, while also flagging the things you need to be aware of.
What do customers think about Dodo NBN plans?
In 2019, Australians gave Dodo 4 out of 5 stars for Overall Customer Satisfaction in NBN plans