Tangerine Telecom NBN Plans Review
Sweetly-named Tangerine Telecom is an Australian internet service provider dedicated to connecting Aussies to the NBN. Tangerine offers both standalone plans and bundles on Australia's ever-developing superfast broadband network. It also has a concise range of SIM only mobile phone plans to complete the package.
With low prices and unlimited data the big draw with its NBN plans, Tangerine Telecom sure represents a tempting alternative to the mainstream broadband providers. But does it have the best NBN deal for you? Compare Tangerine Telecom's internet plans with this review from Canstar Blue.
Tangerine Telecom NBN Plans
Tangerine has a fairly concise set of NBN plans on either a standalone basis, or bundled with calling packages. NBN plans start at $64.90 per month, and all feature unlimited data and often you'll receive special pricing for your first six months. Tangerine offers both fibre NBN plans as well as fixed wireless plans, so rural and urban fringe customers are covered too.
Three NBN speed tiers are available: Standard Evening Speed (NBN 25), Standard Plus Evening Speed (NBN 50), and Premium Evening Speed (NBN 100). Tangerine labels these plans as Speed Boost, XL Speed Boost, and XXL Speed Boost respectively.
There are no contracts and no setup fees, however if you need a modem you can purchase a pre-configured device from Tangerine starting at $119.90 upfront. An upgraded 4G backup modem is also available for $199.90 (plus $15 per month), or you can bring your own.
Customers can also add an unlimited phone plan for $10 per month, featuring unlimited local, national, and mobile calls in Australia. Tangerine also provides customers with a 14-day risk-free trial, 7-day tech support, no setup fees and no lock-in contracts.
The below table features all published Tangerine NBN plans from Canstar Blue's database, listed in order of cost from lowest to highest. Use our comparison tool to see plans from a wider range of providers. These are products with links to a referral partner.
What does Tangerine Telecom offer?
| | Tangerine NBN Plans |
| --- | --- |
| Unlimited data | ✓ |
| Top-speed NBN Plan | ✓ |
| Entertainment | X |
| Call packs | ✓ |
| Choice of contract | X |
| Included modem | X |
| Available across FTTP, FTTB, FTTN | ✓ |
Tangerine Telecom NBN Coverage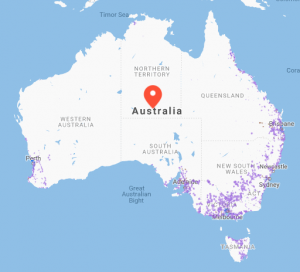 Tangerine NBN coverage is subject to that of the greater rollout taking place nationwide. The NBN Co is responsible for the rollout – the company that wholesales the network to providers such as Tangerine.
By 2020 the fibre NBN is set to cover 93% of the Australian population, with the remaining 7% to be placed on a fixed wireless or satellite service. As of now coverage extends to most capital cities and major regional hubs.
Tangerine Telecom Features & Bonuses
Tangerine Telecom sheds a lot of the excess baggage and instead focuses on straightforward broadband at an accessible price. There are just three base plans, with unlimited data on  NBN 25, NBN 50, and NBN 100.
Home Phone: Add local, national & mobile calls for an extra $10 a month.
Discounts: Get $10 off plan fees for the first six months.
Modem: Bundle in a Wi-Fi modem with prices starting at $119.90 upfront.
Setup Fees: There are no setup fees unless you want to pay upfront for a modem – you can BYO, though.
There is a very real opportunity that if you have your own modem, all you pay is the monthly plan price and that's it – no sneaky fees or other associated setup costs.
Tangerine also offers new customers a 14-day risk-free trial. If you're not satisfied with your Tangerine plan during the first 14 days of connection, the company will fully refund both your plan fee and any applicable modem charge. This is a great way for unsure customers to test out Tangerine's plans, without the worry of financial commitments or losses.
Currently, new customers can also enjoy promotional pricing for the first six months of their plan. This offer sees your monthly plan price drop by $10 per month for your first six months.
Tangerine Standard NBN
If you need something a little faster than NBN 12, Tangerine offers Standard Evening Speed plans on the NBN 25 tier. Unlimited data is priced at $49.90 for the first six months and $59.90 each month thereafter. This plan includes typical evening speeds of 21Mbps.

Tangerine Standard Plus NBN
Tangerine offers the Standard Plus Evening Speed tier (NBN 50) with unlimited data for $59.90 per month for the first six months, then $69.90 per month ongoing. This plan yields evening speeds of 42Mbps.
Tangerine Premium NBN
If you're looking for fast-as-you-can-get NBN, Tangerine offers the Premium Evening Speed tier (NBN 100) with unlimited data for $79.90 per month for the first six months, then $89.90 per month ongoing. Typical evening speeds on this plan are 83Mbps.
Tangerine Telecom Customer Service & Support
Tangerine has technical support 7 days a week, 365 days a year – even over Christmas. The telco also claims industry-leading call wait times into their contact centres. The centre is based in Manila, with an escalation team in Melbourne.
Tangerine Telecom's support number is 1800 211 112
The technical support centre is open from 8am to 10pm on weekdays and 9am to 6pm on weekends. Other than that, the telco has an online form and call back system.
How does Tangerine NBN compare to other providers?
As a whole, Tangerine compares pretty well against a stacked competition, where there are many providers jostling for your dollars. However there are a few providers giving Tangerine a run for its money – compare other cheap providers below:
Overall, these telcos and Tangerine tend to shy away from entertainment bundles and other extra 'stuff', instead just focusing on unlimited broadband. However, you will have to keep an eye out for things like contract lengths, setup fees, upfront modem costs and more.
Is Tangerine NBN good value for money?
True to its mission statement, Tangerine offers some pretty straightforward and cheap NBN plans. With the $10 discount per month for the first six months, Tangerine exists as one of the cheapest plans across all four speed tiers. Couple that with no lock-in contracts, no setup fees, and a 14-day risk-free trial, and you're onto a winner. But always compare a wide range of offers, because there are many, many more providers also desperate for your business.
Other articles worth reading
About the author of this page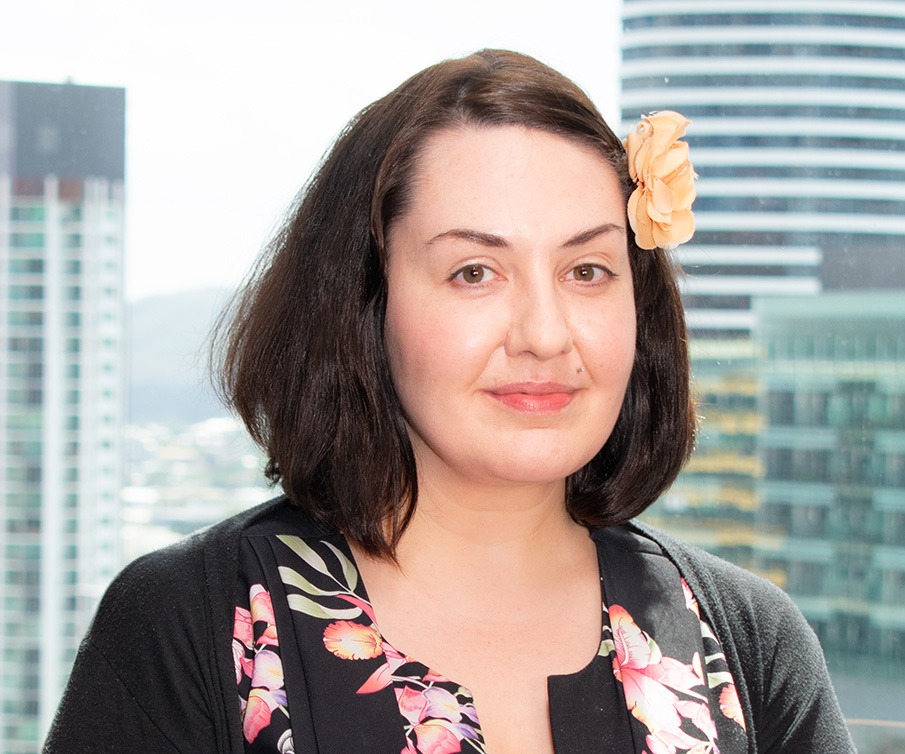 This page was written and is regularly updated by Canstar Blue's Telco Editor, Tara Donnelly. Having spent over seven years writing for and editing telco comparison websites, she's an expert in all things phone & internet, including NBN plans, wireless technology, the latest mobile devices and how to find the best deal for your family. She loves to highlight the next best deals, while also flagging the things you need to be aware of.