Flip Broadband Plans Review
While the broadband market is increasingly crowded, putting in some dedicated research could find you a great deal. When comparing internet plans, it's likely that Flip will turn up in your research, especially if you're looking at cheap internet deals. With the NBN rollout edging closer towards completion, more Aussie households will no doubt be after a good NBN deal and Flip may be just the provider for you. So, what can you expect from a broadband plan with Flip? Let's take a look at what plans are currently available from this small but competitive internet provider.
Flip NBN Deals
Flip offers four base fixed-line NBN plans, all of which come with unlimited data. You can also bundle these internet plans with call packs, as well as entertainment packs. Plans start from less than $50 per month, while the call or entertainment bolt-ons start at about $10 extra per month. See below for a quick rundown.
Value 12: Basic Speed tier – from $45.90 per month
Premium 25: Standard Speed tier – from $55.90 per month
Family 50: Standard Plus Speed tier – from $65.90 per month
Fast 100: Premium Speed tier – from $85.90 per month
Flip's plans are all available on a no-lock-in-contract basis, with $0 setup fees and a BYO modem option. If you'd like to add on a new modem, you can bundle in the pre-configured Flip DS244WTV modem for $129, plus $20 delivery.
As for call packs, customers can add on a 'pay as you go' option for just $2.95 extra per month. This plan has rates from as little as 20c per minute to national lines, 20c per call to local lines and 33c per minute to mobile numbers. A $9.95 package includes national & local lines, while the 'Bonus' package includes everything, and costs $19.95 a month.
Aside from that, Flip sets out to sweeten the deal by offering:
Discounts when you choose Pay In Advance (PIA) plans
Anytime Data Usage i.e. no peak/off-peak data
Easy, pre-configured set-up
Australian-based call centre
Seniors discounts on NBN plans and modem (must hold relevant seniors, pensioners or veteran's card)
The below table features a selection of published Flip NBN plans from Canstar Blue's database, listed in order of cost from lowest to highest and then by data allowance. Use our comparison tool to see plans from a wider range of providers. These are products with links to a referral partner.
What does Flip offer?
| | Flip NBN Plans |
| --- | --- |
| Unlimited data | |
| Top-speed NBN Plan | |
| Entertainment | |
| Call packs | |
| Choice of contract | |
| Included modem | |
| Available across FTTP, FTTB, FTTN | |
Flip Network Coverage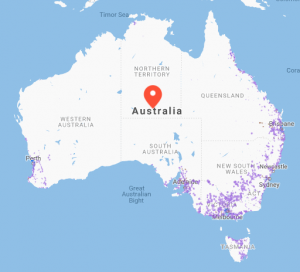 The NBN is rolling out fibre coverage to 93% of Australians. The remaining 7% will be covered by fixed wireless and SkyMuster satellite technologies. Flip has an address checker on its website to let customers know what type of NBN is coming to their area, and when. Current NBN rollout covers many capital cities, as well as major regional hubs along the eastern seaboard, as pictured.
Flip Features & Bonuses
Flip offers more than just broadband; its own TV packs provide access to oft-unseen nations' TV channels, from exotic European locations primarily. But more on that later. Flip has:
Modems: An optional pre-configured NBN modem is available for $129, including delivery.
Call Packs: Call packs from $2.95 per month for pay-as-you-go calls, up to $19.95 for unlimited standard local, national, and mobile calling.
Setup Fees Waived: Flip's contract-free plans come with $0 setup fees.
These add-ons mean Flip is more than just a cheap broadband provider. It offers unlimited data plus a range of extra stuff to whet your appetite.
Flip Entertainment Packs
Flip isn't just an internet provider – it also offers its TV service, which is an optional add-on from $12.95 extra per month. It's broadband TV, meaning the channel packs are streamed over the internet.
Users can watch 'Flip TV' online for free, which encompasses a select range of channels from all over the world.
The base Flip TV box acts as a set top box, where you can plug it in through your antenna and get access to free-to-air TV channels, on-demand entertainment, 7 day guide and TV rewinding.
Channel packs from certain countries and regions are also available from an additional $12.95 a month. If you've wanted to see what the friendly folks of Bosnia watch, for example, this could be your opportunity.
If you're after a cheap set top box, this could be it. Flip has many different international packs on offer. Country packages include:
Bosnia
Croatia
Macedonia
Malta
Serbia
Poland
Spain & South America
Chile & South America
Portugal
Japan
India
Channel package prices can greatly vary from $9.95 up to $29.95, with some country channel packs including both base and premium packages. Flip does also add other packages, so it's worth keeping an eye out for any additional packages and countries on offer.
Flip TV vs Fetch TV
The only real competitor to Flip that offers a set top box and entertainment packs is Fetch. Fetch's set top box deal is much the same as Flip, but you purchase it outright instead. It also offers Netflix, Stan and YouTube integration. Where Fetch shines is its entertainment packs, available from only $6 a month. You also get access to an on-demand movie library as well.
Unless you're from a particular country, broad entertainment offerings may be better on Fetch, but for specific international viewing, Flip's TV packs may be the winner. Fetch also does not offer any internet plans, but you can bundle a Fetch service with a variety of providers like Optus, Dodo and iiNet. Between Fetch and Flip, one isn't necessarily better than the other, but it will be interesting to see if the latter can expand on its channel packs.
Flip Basic NBN
If basic browsing is all you're after, Flip provides unlimited data for under $50 each month, and with typical evening speeds of 10Mbps. Value 12 plans are priced at $45.90 per month when you pay in advance, and $49.90 on a standard billing agreement.

Flip Standard NBN
Flip's NBN 25 plans begins at $55.90 per month for pay-in-advance customers, and from $59.90 for standard billing. Typical evening speeds are listed at 21Mbps during peak hours, making it an ideal plan for smaller households.
Flip Standard Plus NBN
At $69.90 per month (or $65.90 when PIA), Flip offers an affordable and simple NBN 50 plan, with typical evening speeds of 43Mbps. These speeds are great for busy families looking to stream video or needing to support multiple users online at once.
Flip Premium NBN
Flip offers premium NBN 100 service on its Fast 100 plan. This tier, as Flip has stated, provides typical evening speeds of 82Mbps – not bad. Flip's no-contract NBN 100 plans are priced at $89.90 per month on a standard agreement, or $85.90 when PIA.
Flip Support & Customer Service
Flip has a range of customer service and support options, including a call centre, email, online forms and an online chat function.
Flip Support Number: 1300 354 788
Its call centre is open Monday to Friday 9am to 7pm, and Saturday 10am to 2pm. It's closed Sunday.
How does Flip compare to other internet providers?
Flip, with its simple NBN plans and competitive call packs, stacks up pretty well against the competition. It's pretty hard to beat Flip across the four speed tiers it offers, in terms of price and for unlimited data. Similar cheap providers include:
Overall it pays to compare a range of different providers. There's more to look at than just the monthly plan price. Modem costs, setup fees and other sneaky charges can make or break the first month of a plan, so shop around.
Should I sign up for Flip?
Flip is a relatively new NBN and entertainment provider with very competitive plans. Coupled with cheap planprices, Flip also offers simple and cheap call packs. As an optional extra, Flip also offers its entertainment set top box service from about $10 extra per month. For international content it shines through, but for broader domestic content it may fall short for some people.
If used only as a set top box, it looks like a very enticing little package. Combine that with the convenience of Flip's cheap NBN plans that come with no contracts, and Flip as a whole may be an ideal one-stop shop for all things internet and entertainment.
About the author of this page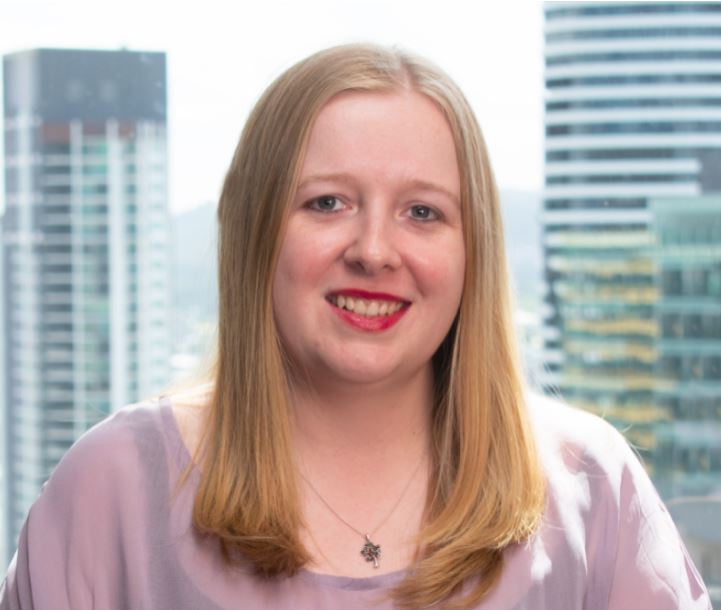 This page was written and is regularly updated by Canstar Blue's Telco Specialist, Emma Bradstock. An expert in all things phone, internet, gaming and streaming, Emma helps to make complicated subjects easier for readers to understand, as well as covering the latest news and reviews across the telco industry. She's passionate about helping consumers make better-informed telco choices and highlighting the next best deals.