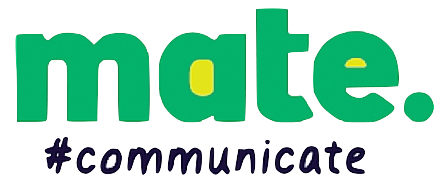 Mate Broadband Plans Review
Mate Communicate is an Australian telco which claims to be committed to providing top-quality customer service. In fact, Mate wants to be your 'best mate'. The telco's branding involves numerous colourful graphics and social media references, painting it as a truly 21st century internet provider that understands its clientele. Mate was formerly known as Barefoot Telecom, a brand that has since spun off, and the two providers now offer near-identical plans. Mate offers NBN across all speed tiers, and ADSL broadband plans to those not yet connected to the superior network.
Mate Communicate says it assigns you your very own customer service representative when you sign up, who will be the one to help you with any problems or questions. You just have to hope they don't go on holiday! Mate's customer service is fully Australian-based, using multiple channels of communication to give you the best possible experience, apparently. Read on for a full rundown of Mate Communicate's broadband plans and how they stack up when compared to those from other providers.
Mate Broadband Internet Plans
The big standouts with Mate are unlimited data across all plans, and deadly simple plan configurations. All ADSL plans use the Telstra wholesale network, which is the largest in Australia, so you know you're getting good coverage.
NBN Plans from $59
ADSL 'City Mates' from $49
ADSL 'Country Mates from $59
Mate Communicate NBN Plans
These four plans are pretty simple, yet effective and exciting. If your home has been hooked up to fixed line NBN and you simply want something like your old ADSL connection, the 12/1 speed tier represents a great – and cost-effective – alternative.
NBN 12: $59 per month
NBN 25: $69 per month
NBN 50: $89 per month
NBN 100: $99 per month
Mate's NBN plans benefit from several features; plans come with no lock-in contracts, no activation fees, no plan change fees and the option to BYO modem. If you need a modem, Mate gives you an AC1600 modem for $149. This modem is NBN ready and is capable of supporting gigabit speeds. Note that these palns are for standalone NBN only – you won't get any call inclusions.
To get unlimited local/national/mobile calls you'll pay an additional $9 per month.
This is through a BYO VoIP device, instead of the traditional copper phone line; the $149 modem can support VoIP. Below is how Mate's top tier NBN plans look:
Mate ADSL2+ Plans
If your home is still on a good old ADSL connection – or maybe you're living rurally and it's the only option you have – then Mate's ADSL broadband plans are certainly a standout. There are two plan configurations, and you may find the more expensive one actually works out to be better value.
The unlimited standalone connection does not include line rental, so you will have to source a line from another company that operates on the Telstra network.
Alternatively, you can opt for the Mate home phone bundle from $20 a month extra. This includes unlimited local and national calls, while mobiles are 40c a minute and 13/1300 numbers are 50 a call.
Considering Telstra line rental from another company could easily cost $30 a month extra, it may be worth bundling with Mate.
With all ADSL2+ plans, you will get a free transition when NBN becomes available in your area. Again, there are no activation fees, you'll be on a no contract plan and you'll have the option to BYO modem. An AC1600 modem can be purchased for $149.
How does Mate compare to other internet providers?
Mate offers a tidy range of very competitive plans across the board. Frequently it is among the top five cheapest in its respective categories, and with no set-up fees, no contracts and low costs for home phone calls, the value proposition is boosted even further.
Mate NBN Plans Compared
Mate's low prices are most obvious with its NBN offerings. Mate's big advantage is a lack of up-front costs, with the majority of cheaper competitors charging set-up or router fees in the first month.
Tier 1 – 12/1
The basic #goodmates plan with Tier 1 speeds costs $59/month, and again is only $5 per month away from being level with the cheapest plans on the market. Keep an eye out for providers such as SpinTel and Exetel, as well as Amaysim, which often offers promotional discounts. These four come with no lock-in contracts – or at least the option – but to do so you'll need to pay near $100 in SpinTel or Exetel's case. Mate stands out for not charging this rate, but Amaysim is also hot on its heels.
Tier 2 – 25/5
While Mate is not the flat-out cheapest per month here, keep in mind that contracts can effectively make or break a plan. At only $10 on top of the base NBN plan, Mate is still worth a look into. In this space it competes with the NBN providers mentioned above, but also other ones like Flip TV, Hello Broadband and its brother Barefoot Telecom. Once again, Mate benefits from no set-up fees if you BYO modem.
Tier 3 – 50/20
As we move up into the business end of the speed tiers, Mate tends to fall behind a bit. That is not to say Mate is bad value by any stretch, just that there are a couple of other providers all offering deals for slightly less per month, including some of those mentioned above. However, keep in mind that Mate usually leads the way in terms of no contracts, no set-up fees, or modem charges.  Other providers at this speed tier worth keeping an eye out for are Teleron, Tangerine Telecom, and Internode, but keep in mind some other providers may offer up plans around $10 cheaper.
Tier 4 – 100/40
In this speed tier, prices are surprisingly good value for unlimited data. MyRepublic stands out as the cheapest, however you will be tied into a 12 month contract – you'll pay an extra $10 a month to shed that. Dodo also comes into the game with a plan under $90, but you will have to pay over $200 in set-up fees to be granted a no lock-in contract. Other NBN providers worth keeping an eye out for include ones mentioned above, as well as MyNetfone and Belong Broadband. While Mate falls behind on price alone, it may more than make up for it with no set-up fees and no lock-in contract as standard.
Mate ADSL2+ Plans Compared
Mate's ADSL plans follow much the same path as its NBN plans. You'll find that it's pretty hard to beat Mate for low-cost, unlimited plans. However, be wary of the 'no line rental' catch; often the cheapest providers do not include this fee, which can often cost around $30 extra per month.
Mate Standalone ADSL Plans Compared
As it stands, if you already have an active service, cheap providers with line rental not included are Dodo, AusBBS and Belong Broadband. While these providers do provide bundled plans, you will have to pay extra for them. If you're happy with your current copper home line service, it may make little sense to change that around. If you're after cheap broadband, these providers may supply the goods. Keep in mind your home line may need to be compatible with these providers and the networks they use.
Mate Bundled Plans Compared
The minimum price you can expect to pay here is about $50 a month and several providers offer cheaper plans than what Mate does. Though once again, keep an eye out for expensive set-up fees, lengthy contracts and the like. SpinTel, TPG and even Optus offer cheaper plans than Mate, but once again Mate shines through with straightforward plans with no fees if you BYO modem. Also note that Mate's plan includes calls as standard, while some others may charge extra.
Should you make friends with Mate Communicate?
Mate Communicate sets out to become the friendliest telco you've ever dealt with, but its products reflect something better – the great value offered by its ADSL and NBN packages is almost unmatched in the Australian broadband market. If you're in the market for a new internet connection, there seems to be few better – or at least cheaper – places to go.
What's more is that what you see appears to be what you get – no contracts, no set-up fees, no sneaky charges, and most of all – no bull. It's also dirt-cheap to bundle home phone plans with both your ADSL and NBN connections, and rural customers are not left out. If you want a broadband plan that's more like your trusty mate rather than a burden, Mate Communicate might be a good bet. While it is not the cheapest provider out there at face value, if you do some homework you may find that Mate works out to be cheaper in the long run than other providers that charge set-up fees and who come with lengthy contracts with expensive exit fees.