Vodafone NBN Plans Review
Out of all the big name telcos, Vodafone was late to the party when it came to fixed line internet plans, having only launched plans in late 2017. Vodafone now competes alongside its mobile carrier competitors Telstra and Optus. Since the launch of its fixed-line internet plans, Vodafone also worked towards a merger with Australia's second largest NBN provider, TPG, which became a reality in 2020. Now Vodafone is well and truly a name in the world of NBN plans. Read below for a rundown of what Vodafone NBN has to offer and what it will cost you.
Vodafone NBN Plans
Vodafone deals exclusively in NBN plans, shying away from ADSL completely. All of its NBN plans come with unlimited data, and three speed tiers are available, as listed below.

What does Vodafone NBN offer?
| | Vodafone NBN Plans |
| --- | --- |
| Unlimited data | |
| Top-speed NBN Plan | |
| Entertainment | |
| Call packs | |
| Choice of contract | |
| Included modem | |
| Available across FTTP, FTTB, FTTN | |
Vodafone NBN Network & Coverage
Vodafone previously only offered NBN plans in a select few locations – Sydney, Melbourne, Geelong and some of the NSW coast. Now its reach is much more extended.
Vodafone NBN is available in Sydney, Canberra, Melbourne, Perth, Brisbane, Geelong, Newcastle, Tasmania, Adelaide and Wollongong, with constant rollout across the rest of the country.
Vodafone has an NBN address checker on its website to see if it's available in your area. The coverage in these capital cities and major regional hubs means that much of the Australian population is already covered, but it pays to check availability.
Vodafone NBN Features & Bonuses
Vodafone is a little different to the usual NBN providers, with a unique approach to contracts, modems and setup fees, as well as entertainment and call packs.
There are no contracts, but the $180 upfront modem is reduced to $0 over 36 months. This is through a $5 rebate on your bill every month that you stay on. Stay for 12 months? You will be rebated $60 over the course of a year, reducing your modem to $120.
The Vodafone modem also boasts 4G backup and instant connectivity, meaning you can get connected straight away or use Vodafone's mobile data coverage if the NBN drops out.
There are no call packs but Vodafone mobile customers can use a 'mobile landline' system.
There are no entertainment packs but Vodafone has previously offered free Netflix, and also offers its own 'Vodafone TV' set top box.
Vodafone also backs its plans with a '30 Day Network Satisfaction Guarantee', meaning if you don't 'love' the network within the first 30 days of signing up, or within 30 days of NBN activation, you can cancel and not attract any extra fees. You do have to return the modem to a Vodafone store within 10 days, however.
You're also able to change your plan once per bill cycle and you will be refunded any outstanding fees on a pro-rata basis, with the new monthly fee applied immediately. Vodafone is really upping the ante in terms of tying in both mobile and NBN plans, and makes it enticing for new customers to have both their services taken care of by Vodafone.
Customers can also save from 5%  up to 20% on plan fees when they bundle their Vodafone NBN service with other eligible plans. To qualify, you'll need to bundle your NBN plan with selected Vodafone mobile or broadband services under a single account and bill.
Vodafone Standard NBN
Vodafone kicks things off by skipping the basic speed tier and instead opting for the next speed available – NBN 25, or Standard Evening Speed. With unlimited data for $65 a month, this plan is good for browsing online, basic streaming and social media.

Vodafone Standard Plus NBN
A big step up in terms of max speeds, but potentially not so much in price, this plan is priced at $75 per month for speeds of up to 50Mbps. Vodafone states this tier is better for streaming movies in 4K, online gaming and general browsing.

Vodafone Premium NBN
If you want the best of what's available on the NBN, the NBN 100/Premium Evening Speed tier may be what you're after – but only if your home's connection can handle it. Vodafone's plan here costs $95 per month, and is ideal for multiple HD streams, responsive online gaming and more.

How does Vodafone NBN compare to other providers?
Vodafone, as one of the three major mobile carriers in Australia – next to Optus and Telstra – competes reasonably well in the NBN space, but is faced with a tough challenge with a whole range of providers all offering cut-price plans and no-frills options. Though, with a recent rejig, Vodafone has shaped up to be one of the more competitive providers, with a whole lot more on offer than just a cheap price. Similar providers include:
Overall there's over 100 different NBN providers out there, and it'd be virtually impossible to compare them all. What's important to compare is the price, data included, the speeds on offer, contract length, the cost of the modem and any other bits and bobs – such as entertainment or call packs – you desire in an NBN plan.
Is a Vodafone NBN plan worth the money?
Vodafone is the last of the 'Big 3' telcos to come to the NBN plan world, with Telstra and Optus offering plans for quite a while. As far as price goes, Vodafone is often cheaper than these two, with some of the cheapest plans in the market in general.
The fact that Vodafone offers unlimited data across all of its plans is notable, as is its month-to-month contracts with the monthly rebates for the modem. Perhaps Vodafone's biggest selling point is the 4G mobile backup in case the NBN goes awry.
Vodafone has done well to stay ahead of market trends – i.e. prices lowering. For a big telco to offer such competitive plans is admirable. Offering 4G backup and other perks is a good start and may entice a few customers over, but at the end of the day, Vodafone's prices may more than speak for themselves.
Other articles worth reading
About the author of this page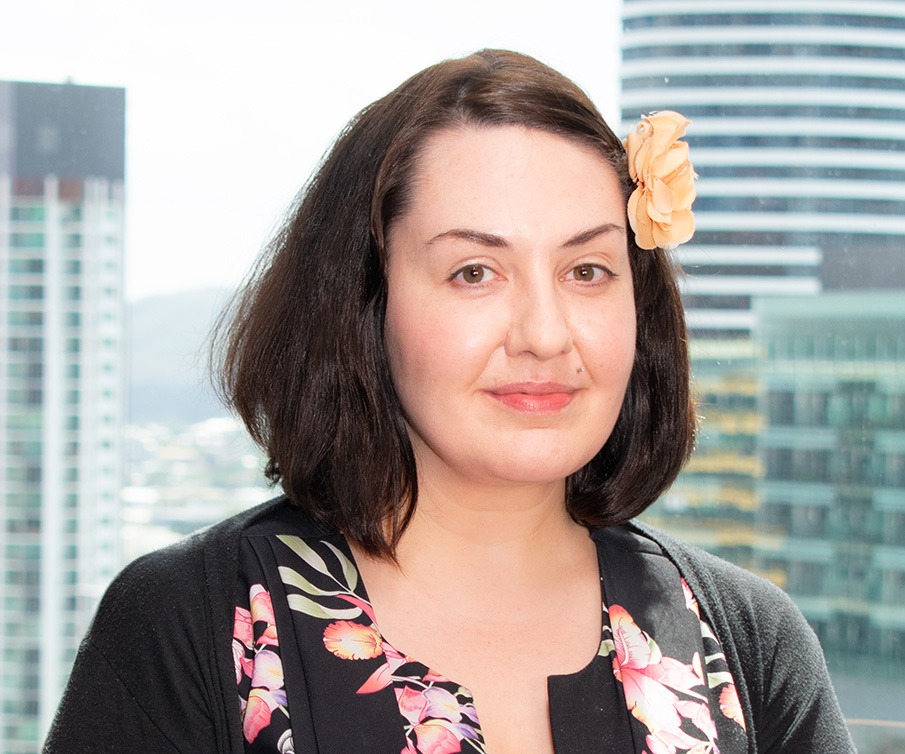 This page was written and is regularly updated by Canstar Blue's Telco Editor, Tara Donnelly. Having spent over seven years writing for and editing telco comparison websites, she's an expert in all things phone & internet, including NBN plans, wireless technology, the latest mobile devices and how to find the best deal for your family. She loves to highlight the next best deals, while also flagging the things you need to be aware of.
What do customers think about Vodafone NBN plans?
In 2019, Australians gave Vodafone 4 out of 5 stars for Overall Customer Satisfaction in NBN plans.
Vodafone Facts
You probably know Vodafone well in the mobile communications space, but with the launch of its NBN products, this retailer has also emerged in the internet service (NBN) market. We've broken down what you might like to know about Vodafone's internet history:
About Vodafone
The Vodafone brand has been around a while, launching initially in the UK in 1982. After a merger between Hutchinson Telecommunications Australia and Vodafone, Vodafone Australia was founded in 2009. The telco has its headquarters in North Sydney, and is owned by both CK Hutchinson Holdings and Vodafone. In 2017, Vodafone launched a range of internet plans through the NBN.
Vodafone services
Although Vodafone is best known for its mobile offerings, it has a whole range of services, including:
Phone plans
Prepaid phone plans
Mobile broadband
NBN plans
Phone and internet bundles
Business products
More Vodafone Services
| | |
| --- | --- |
| Online chat functionality | |
| Modem included | |
| Extra data available for purchase | |
| Multiple billing options | |
| Alert for payment reminders | |
| App for online account management | |
Vodafone: Recent Key Dates
2009 | 3/Hutchinson group merge with Vodafone, offering products as Vodafone.
2017 | Vodafone rolls our a range of broadband plans and bundles through the NBN.
2018 | Netflix and Vodafone partner to bring Vodafone NBN customers a 12-month subscription to the service.
2019 | The ACCC blocks a proposal for a merger between Vodafone Hutchinson Australia and telco giant TPG.