TeleChoice NBN Plans Review
NOTE: TeleChoice currently does not offer NBN plans. Treat the information on this page as historical only. Use our comparison tool to see plans from other providers.
Today there are so many NBN providers – over 100 in fact – and a common phenomenon has been for mobile phone plan providers to jump on the NBN bandwagon too. TeleChoice is one such telco offering mobile phone plans to now also offer NBN plans. Find out what TeleChoice has to offer and how it stacks up below.
TeleChoice NBN Plans
TeleChoice offers an incredibly simple range of NBN plans – just three in fact – but this simplicity could be a good thing. Monthly prices can then exceed these amounts if you add on certain features.
What does Vodafone NBN offer?
| | Vodafone NBN Plans |
| --- | --- |
| Unlimited data | |
| Top-speed NBN Plan | |
| Entertainment | |
| Call packs | |
| Choice of contract | |
| Included modem | |
| Available across FTTP, FTTB, FTTN | |
TeleChoice NBN Network & Coverage
TeleChoice NBN coverage is determined by the NBN rollout from the wholesale network, NBN Co. You'll find major cities and many country towns already covered. The TeleChoice website has an NBN address checker, so its worth double checking your address before signing up to a plan.
TeleChoice Features & Bonuses
In addition to your NBN plan, TeleChoice does offer some extras which can be added on to your NBN plan.
Call packs: Choose between the $0 PAYG call pack, the $5 call pack with included standard national calls to landlines, or the $10 pack with included standard national landline and mobile calls.
Modems: You have a choice of two modems or you can BYO modem. There is a basic modem included for $20 per month for six months (or $0 when you stay connected for six months), but this is only suitable for NBN 12 and 25 plans. You can pick up a more advanced modem for $60 upfront which is recommended for NBN 50 plans.
TeleChoice NBN Plans
TeleChoice offers a very basic suite of NBN plans. All are available on month-to-month plans, and you'll have a choice between three of the speed tiers. All plans include unlimited data and your choice of call packs and modem options.
TeleChoice Basic NBN
Starting at the most basic speed tier, NBN 12 is available, but only suitable for basic internet use, such as web browsing, email and social media use — this speed is typically not recommended for video streaming.
TeleChoice Standard NBN
For a few extra dollars, you can hop on the NBN 25 speed tier with the Standard NBN plan. The NBN 25 speed tier is more suitable for standard internet use, streaming video in standard definition and uploading/downloading large files.
TeleChoice Extra NBN
If you want to stream more video, NBN 50 is recommended for HD video streaming, playing online game and for heavier internet use, such as working from home.
How does TeleChoice NBN compare to other providers?
TeleChoice does keep its plans very basic, with plan prices some of the cheapest available on each speed tier. Unlike other providers, there are no contract choices, but your modem will be discounted if you stay connected for six months. Similar cheap NBN providers include:
Should I get my internet from TeleChoice?
TeleChoice has long been a service provider for mobile phone plans, but now it has jumped on the NBN bandwagon. It has three base NBN internet plans, each one coming with unlimited data and a different speed tier. Base costs are comparatively quite cheap, but can start to add up when adding on phone call packs and paying for the set-up fees and hardware.
If you're after the fastest speed tier, you won't be able to get this from TeleChoice, so you would need to look elsewhere. You also won't get any entertainment extras included, so if you're after something a little more than your standard month-to-month NBN plan, you might need to look elsewhere.
In any case, having more competition is only a good thing – with over 100 providers out there on the NBN, chances are there's a plan that suits your needs to a tee; TeleChoice just might be one of them.
About the author of this page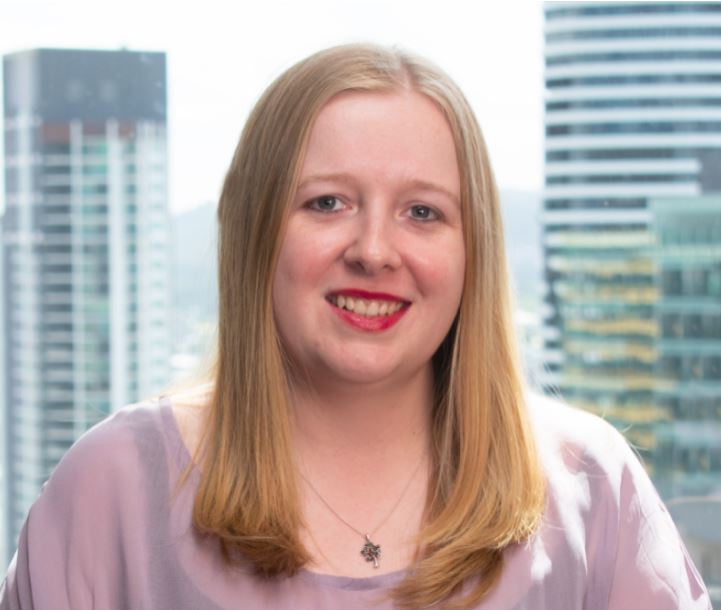 This page was written and is regularly updated by Canstar Blue's Senior Telco Specialist, Emma Bradstock. An expert in all things phone, internet, gaming and streaming, Emma helps to make complicated subjects easier for readers to understand, as well as covering the latest news and reviews across the telco industry. She's passionate about helping consumers make better-informed telco choices and highlighting the next best deals.