TPG Broadband Plans Review
TPG has grown rapidly over the past few years to become one of the most popular broadband service providers in Australia. With a good range of cheap, simple plans, TPG has grown a loyal customer base and over the years has expanded greatly, including the purchase of iiNet. This acquisition made TPG the second largest ISP in the country by market share – behind Telstra of course! More recently, and after a battle in the Federal Court, it has also merged with telco giant Vodafone, making TPG a powerhouse in both the internet and mobile space. So, what does TPG offer that makes it so popular, and how does it stack up against the competition?
TPG offers ADSL2+ broadband plans in both naked and bundled form, as well as NBN plans in available locations. In this internet review, we'll look at what TPG has to offer for its internet services, specifically NBN, and to see how TPG's internet plans stack up compared to other internet service providers, to help you find the best deal.
TPG NBN & Internet Plans
TPG offers a range of internet plans to suit nearly every household. There are quite a few plans to choose from, consisting of ADSL, Naked DSL and NBN connections.
So whether you're a homeowner, renter, single, a couple, a sharehouse or a family, TPG likely has you covered. Most of TPG's home broadband plans come on month-to-month plans or six-month contracts, and with data ranging from 10GB all the way up to unlimited data, you'll most likely find a plan that suits your household's needs.
TPG NBN Plans
TPG offers the two contract terms on its NBN plans –monthly or six months. While a free Wi-Fi modem now comes as standard with every plan, the six month contract waives your $99.95 setup fee. Every TPG NBN plan comes with $0 pay-as-you-go calls, with call packs starting at $10 per month and up to $20 per month. The company lets you choose from four different download speed tiers. Here are the plans at a glance:

TPG ADSL2+ Plans
The ADSL2+ Home Bundle plans are a staple in TPG's arsenal of broadband plans. Plans are available as month-to-month or 18 month. The cheapest unlimited plan comes in at $39.99 per month with 20GB of data (10GB peak and 10GB off peak) and up to $59.99 per month for unlimited data.
TPG Standalone ADSL2+ plans
There are four Naked ADSL2+ plans in the TPG suite. Available on 12 month or 18-month contract terms, TPG's ADSL2+ broadband offers download speeds of exceeding 10Mbps, and comes with no excess data charges – TPG simply shapes your download speeds if you exceed your monthly quota. Plans start at $29.99 per month with 50GB of data (25GB peak and 25GB off peak) and up to $59.99 per month with unlimited data.
What does TPG internet offer?
| | TPG NBN Plans |
| --- | --- |
| Unlimited data | ✓ |
| Top-speed NBN Plan | ✓ |
| Entertainment | ✓ |
| Call packs | ✓ |
| Choice of contract | ✓ |
| Included modem | ✓ |
| Available across FTTP, FTTB, FTTN | ✓ |
TPG NBN Coverage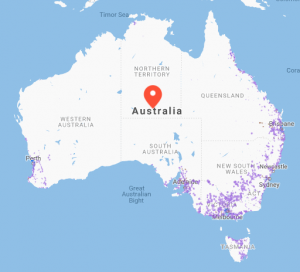 TPG's National Broadband Network coverage is subject to that of the wider rollout taking place throughout Australia. When completed in 2020, the fibre component will cover 93% of Australians, with the remaining 7% covered via a fixed wireless or satellite connection.
As it stands, fibre coverage extends to most capital cities as well as major regional hubs. TPG on its website has an address checker so you can see what's available at your place.
TPG NBN Features & Bonuses
As seen above, TPG is a full service provider, offering more than just a cheap price and unlimited data.
Modems: Modems are often included on month-to-month and six-month NBN plans.
Call Packs: TPG has a variety of call packs to choose from, including ones with calls to overseas destinations.
On top of this, TPG offers top-speed NBN, unlimited data and no setup fees on six-month contracts. TPG has also been known to include so many months of free TPG mobile plans with its internet plans.
TPG Basic NBN
TPG offers basic NBN with unlimited data from just under $60 a month here. Basic NBN is suited to lighter users or smaller households who just need to get the basics done, and TPG cites a typical evening speed of 11.2Mbps.

TPG Standard NBN
TPG has re-introduced the Standard NBN 25 speed tier, offering a typical evening speed of 22.3Mbps. This plan includes unlimited data and is priced at $64.99 per month.
TPG Standard Plus NBN
TPG steps it up a notch with the Standard Plus speed tier. Unlimited data starts at $69.99 per month on both month-to-month and 18-month plans, and typical evening speeds are listed at 46.0Mbps.

TPG Premium NBN
TPG offers unlimited data here for just under $90 a month. This speed tier would be suitable for more intensive users who need to download or upload large files, or maintain multiple streams in the household, and customers cna expect typical evening speeds of 80.1Mbps.

TPG Customer Service & Support
TPG has a rather large raft of support numbers to contact, with each serving a slightly different purpose. For technical support for internet and home phone, the operating hours are 8am to midnight on weekdays, 9am to 9pm on weekends and the same for any public holidays.
The TPG NBN technical support numbers are either 1300 997 271.
Beyond that there is an online enquiries system as well as an online portal through which customers can access account settings, payments, billing and more.
How does TPG compare to other internet providers?
With a strong focus on value for money, TPG's plans have historically fared well against the competition – especially the big boys like Telstra and Optus. However, a range of smaller providers across all broadband sectors are giving TPG a run for its money. Overall, TPG compares well to the following leading providers:
However, there's a lot more to broadband than a cheap price; often, setup fees, modem costs, lengthy contracts and more can make or break a plan. It's worth considering if these are included in your plan and what plan is right for you.
Is TPG worth the money?
TPG is generally quite popular with customers and is a safe bet for many newcomers wanting fairly solid value. However, with a little digging you can find smaller providers offering more data in a lot of cases for the same price, or cheaper. While you can get some super cheap plans with TPG, you'll have to sacrifice data inclusions and NBN speeds to pick up one of these super cheap NBN plans. Other providers might offer cheap plans with unlimited data as standard, so it's definitely worth comparing value for money.
With its focus on winning customers through low prices and easy to understand plans, TPG has worked wonders for many years, and will no doubt continue to do so in the future. Its wide range of internet plans and support of both ADSL and NBN fibre technologies means TPG really does have something for everyone. TPG is a safe choice. However, you could potentially find better deals with a bit of hunting around.
Other articles worth reading
About the author of this page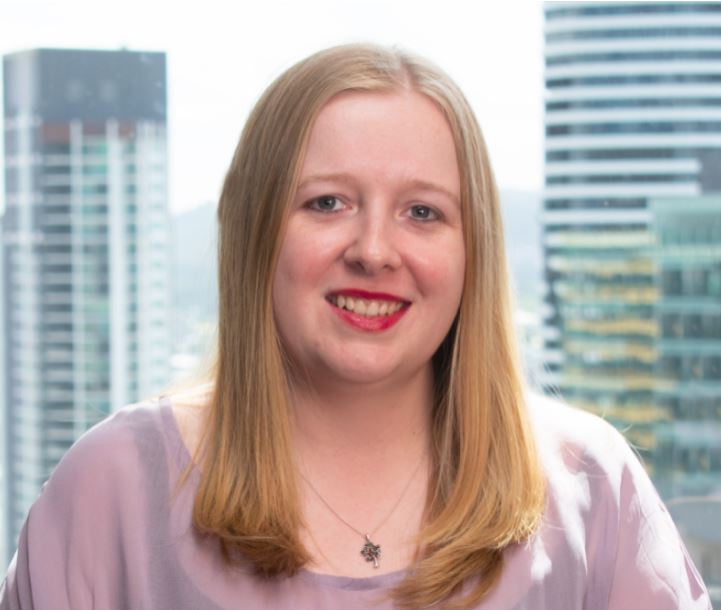 This page was written and is regularly updated by Canstar Blue's Telco Specialist, Emma Bradstock. An expert in all things phone, internet, gaming and streaming, Emma helps to make complicated subjects easier for readers to understand, as well as covering the latest news and reviews across the telco industry. She's passionate about helping consumers make better-informed telco choices and highlighting the next best deals.
What do customers think about TPG NBN plans?
In 2019, Australians gave TPG 4 out of 5 stars for Overall Customer Satisfaction in NBN plans.
TPG Facts
In 2015, TPG was recognised as the second largest internet service provider in Australia. You may remember the television ads, but what more do you need to know about TPG?
About TPG
TPG dates back to 1986, where it was better known as Total Peripherals Group.  In 2008, a merger between this group and SP Telemedia saw the beginning of the TPG brand as we know it today. It's an ASX listed company, meaning it's owned by various shareholders around the world. TPG currently has an impressive profile of subsidiaries, with some of the most notable being iiNet, Internode and AAPT.
TPG Services
So, what can you sign up to with TPG? Here's the list:
NBN Plans
Fibre to the Building Plans
ADSL2+ with Home Phone
Standalone ADSL2
IPTV
T4G Mobile Plans
Internet and mobile bundles
More TPG Services
| | |
| --- | --- |
| Online chat functionality | |
| Modem included | |
| Extra data available for purchase | |
| Multiple billing options | |
| Alert for payment reminders | |
| App for online account management | |
TPG: Recent Key Dates
2010 | TPG acquires PIPE Networks.
2011 | TPG acquires IntraPower.
2014 | TPG acquires AAPT.
2015 | TPG acquires iiNet.
2011 | TPG introduces mobile broadband plans.
2014 | TPG release a range of six NBN internet and Home Phone Bundle plans.