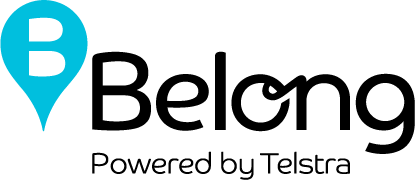 Belong Mobile Phone Plans Review
There is often a perception that switching to a smaller mobile service provider means sacrificing your big telco phone coverage. This is perhaps most common among Telstra customers who can generally boast the most comprehensive coverage in Australia. But what if you could get Telstra's phone coverage at much lower prices? Welcome to the world of Mobile Virtual Network Operators (MVNOs). These guys piggyback on the networks of the big telcos and usually undercut them on price. One of the newest and arguably one of the best-value of these smaller players is Belong Mobile.
Belong Mobile uses the Telstra 4GB network to deliver its phone and data services, so you won't need to worry about losing your Telstra coverage. The only thing you'll need to worry about is how you're going to chew through all the extra data you'll get for your money, with Belong Mobile typically offering more data and unlimited talk & text at cheaper prices than Telstra. The Telstra network also plays host to the likes of LycaMobile, ALDI Mobile, Boost Mobile, TeleChoice and Woolworths Mobile.
It's worth pointing out that Belong Mobile is actually owned by Telstra, so it would appear that Belong Mobile is something of a strategy to capture the more budget-conscious Aussie phone users out there. If that sounds like you, read on for a review of Belong Mobile phone plans and prices, plus details on how they compare to the competition. Belong Broadband has quickly become a hit with internet users, so we expect Belong Mobile to be just as popular given its mix of cheap plans and Telstra coverage.
Compare Mobile Phone Plans
Belong Mobile Phone Plans
Belong Mobile gives you a simple choice of two data options – Regular (5GB) or Large (15GB). The telco also offers a one-off welcome gift of a bonus 5GB. Deciding how much data you want is the first step – then you can think about national or international call inclusions.
Choosing national calls & texts along with your 5GB of data means you'll be paying $30 per month, while the international pack (with calls to selected countries) will increase costs to $35 a month
If you want the bumper 15GB option, you'll pay $45 a month for your plan with national calls & texts. If you want the international calling pack, you'll be left paying $50 a month
Plans come with no lock-in contract and unused data can be rolled over. SIM cards can be bought online or in person from stores including Coles, Officeworks and JB Hi-Fi. If you're interested in buying online, you can follow the links below:

Belong Mobile International Calls
As a $10-per-month add on, Belong Mobile includes international calls and texts with its calling package. Destinations include:
International Calls & Texts – 10 Nations: China, Germany, Hong Kong, India, Malaysia, New Zealand, Singapore, South Korea, UK and USA
International Texts Only – 23 Nations: Austria, Bangladesh, Cambodia, Canada, Chile, Colombia, Croatia, France, Greece, Hungary, Indonesia, Ireland, Italy, Japan, Netherlands, Pakistan, Philippines, Poland, South Africa, Taiwan, Thailand, Turkey and Vietnam
Satellite numbers, premium numbers and other non-standard numbers are not included, as well as calls to countries not specified. Considering this is only a $10 add-on, you can't expect the world, but for a lot of people this could be well worth it, especially if you're an expat or have friends/family overseas.
How does Belong Mobile compare to other providers?
Compared to other Telstra network providers, Belong Mobile sits very well among the competition, where providers largely offer unlimited calls & texts, plus 2GB data, for about $20. Belong goes one better to kick-off its plans at $30 for 5GB, plus unlimited calls & texts.
ALDI Mobile, Boost Mobile and LycaMobile all offer prepaid plans, while TeleChoice offers postpaid plans. Woolworths Mobile offers both prepaid and postpaid plans. All offer fairly cheap phone plans with unlimited calls & texts costing as little as around $20 a month. Below you can see that Belong Mobile stacks up very well against the competition, offering 5GB from just $30. The closest Telstra MVNO to offer something similar is TeleChoice, but this is on a 12 month plan.
As for plans with more than 10GB, Belong Mobile proves to be very adequate in this regard. 15GB with unlimited calls & texts from $45 is quite a solid price, and stacks up well against other Telstra network providers. Boost Mobile drops off the radar, but other providers offer some interesting plans. Belong manages to undercut the competition by at least a few dollars, as 15GB costs around $50 for the most part.
Belong Mobile compared to other providers
If you aren't adamant on sticking with the Telstra network, there are many other MVNOs operating on the Optus and Vodafone networks. Leading MVNOs here include:
All providers offer some pretty enticing plans. At the 5GB mark, you can expect plans to cost less than $30, and Belong Mobile somewhat falls behind here – not by a lot, but by a couple dollars. Some of the cheapest providers with 5GB on board are SpinTel, Jeenee Mobile, Kogan and Lebara. Note that SpinTel and Jeenee both operate on a postpaid basis, and to get the best deals with Jeenee you'll probably have to sign up for 6 or 12 months. Kogan and Lebara operate on a prepaid basis, and both providers carry a 30 day term.
If you desire a bit more data, Belong Mobile is a strong contender with 15GB for less than $50. For plans with at least 10GB, Jeenee proves to be a very cheap provider with 10GB for $30, but keep in mind this is on a 12 month contract. Moose is the cheapest no contract option, while Vaya, Kogan and OVO all offer enticing plans. If you want even more data, providers like Kogan and Amaysim offer cheap plans with 16GB or 14GB respectively, while Jeenee offers up to a massive 18GB. There are a lot of choices and Belong Mobile provides both an enticing and simple phone plan.
Is a Belong Mobile phone plan worth the money?
With Belong Mobile's entry into the 'price sensitive' market segment of mobile phone plans, we have high hopes for the emerging telco.
At present, to be competitive as a Telstra MVNO, unlimited calls & texts will probably need to be offered at around $20 per month.
Belong is a cheap Telstra MVNO, but if you cast your eyes further to MVNOs on other networks, you'll realise there are a lot of great deals to be found.
In the fast-moving Aussie telco space, providers are expanding their product lines to offer both mobile phone and broadband plans. Belong joins the likes of Amaysim to branch out and offer both competitive NBN and mobile phone plans. It will be interesting to see how Belong fares over the long term – more providers is pretty much always a good thing and it provides consumers with the increased ability to shop around. For now, Belong is a very competitive option on the Telstra network, but it will have to remain on its toes to stay ahead of the pack.