Boost Mobile Phone Plans
If you're a fan of Telstra coverage, but want to avoid Telstra prices, prepaid provider Boost Mobile may be your perfect match. With no lock-in contracts, bring-your-own-phone simplicity, and great value plans, Boost Mobile is a worthwhile option for anyone looking for a wallet-friendly alternative to big-name telcos.
Launching in Australia in 2000, Boost Mobile's marketing and plan perks have been traditionally youth-focused – but that doesn't mean that the provider doesn't offer great deals for customers of all ages. With a simple range of SIM-only plans available, Boost Mobile is ideal for users who don't want to waste cash on a new smartphone, and don't want to be tied to a long-term contract.
With plans starting from $22 per recharge, Boost Mobile offers affordable options with plenty of talk, text, and data. If you're considering making the switch to Boost Mobile, here's everything you need to know.
Boost Mobile phone plans: a guide
Boost Mobile plans are only available as prepaid SIM-only plans, so you'll pay for your usage upfront. If you've had issues in the past with excess data or unexpected charges, a Boost phone plan is a great way to protect against bill shock.
If you're after flexibility, all of Boost Mobile's plans are no lock-in and available across a range of different expiry periods, from 28 days to 12 months. All plans include set international call and SMS inclusions. Boost Mobile also offers generous data across all plans, which is good news if you're data-hungry.
What are the best Boost Mobile plans?
As Boost Mobile only offers prepaid phone plans, there are plans to to suit a range of prepaid phone users, especially teenagers. If you're unsure about whether you'd be better off with a prepaid or postpaid plan, consider that with prepaid, when you run out of your set inclusions, you'll either need to wait for the next billing cycle, or recharge before your expiry period is up.
The good news is that Boost Mobile has unlimited standard national calls and SMS plus unlimited international calls to select countries, so there is no risk of going over your call and SMS inclusions. You might run the risk of going over your data inclusions, especially if you're a heavy data user or streaming a lot of video, but Boost Mobile does offer data suited to average and heavier phone users.
The following table shows all published 28-day Boost Mobile prepaid plans on Canstar Blue's database, listed in order of standard monthly cost, from the lowest to highest. Use our comparison tool to see plans from a range of other providers. This is a selection of products with links to a referral partner.
What does Boost Mobile offer?
Although Boost Mobile doesn't offer every extra you'd find on a Telstra plan, you do get some great included features. Depending on your plan, you can enjoy unlimited international calls to selected countries.
This table shows of some of the inclusions and options on Boost Mobile plans:
| | Prepaid plans |
| --- | --- |
| Entertainment bonuses | |
| Data-free video streaming | |
| Data-free music streaming | |
| International calls/texts | |
| International roaming | |
| Set-up fees | |
| Data overage fees | |
Boost Mobile network and coverage
Boost Mobile uses the Telstra 4G and 3G network to deliver its phone and data services (which also plays host to the likes of ALDI Mobile, TeleChoice and Woolworths Mobile). The big plus for Boost Mobile customers, however, is that Boost is the only small operator in Australia to offer full access to Telstra's network. Boost also offers 5G coverage on all plans, although most plans have capped speeds.
This makes Boost Mobile a great option for most Australians, although customers in rural areas may need to double-check online to ensure they'll be completely covered.
Below is a screenshot of Boost Mobile's current 4G and 3G coverage, represented by the green, blue and grey areas. More detailed coverage information can be found at Boost's website.
Features and bonuses
All of Boost Mobile's plans come with the standard unlimited national talk and text, plus data use within Australia. Depending on the plan, you'll also get included international calls and data rollover.
International calls and SMS: Boost Mobile's $35, $45, $55 and $70 plans include unlimited international calls and SMS to 20 countries, including Canada, China, Germany, Ireland, Malaysia, New Zealand, UK, USA, and Vietnam, and 300 minutes (and 300 standard SMS) to a further 30 countries.
International roaming: Boost Mobile offers customers three add-on international roaming packs, which feature calls, texts and data. Packs include a $20 option with 1GB of data and a three-day expiry, a $30 pack with 3GB of data and a seven-day expiry, and a $40 pack with 5GB to use over 14 days. All packs can be used in 40 countries.
Data rollover: Customers on Boost Mobile's $22, $35, $45, $55 and $70 plans will be able to roll over any unused data to the following recharge. You'll need to recharge before your plan expires in order to save your extra megabytes, and any rolled-over data will only be available for one extra recharge.
Add-on data: Additional data can be added to your plan at any time, at a rate of $5 per 500MB.
Auto-recharge: Customers can set up an automatic recharge for their plan.
Individual Boost Mobile Plans
Boost Mobile Anytime Ultra 28-day Prepaid plans
Want a plan over a longer expiry period? Boost have a selection of five 28-day prepaid plans to choose from. Starting at $22 with 7GB of data and going up to $70 with 90GB of data, there are plenty of options to suit your budget and data needs. You'll also have access to international call inclusions, which differ depending on your plan of choice.
Boost Mobile Anytime Ultra Long-term Prepaid plans
If you're not a fan of having to recharge a prepaid plan every month or so, Boost have a small selection of long-term plans over a 12-month expiry which might suit you. For $230, you'll get 170GB of data included which works out to be 14GB for $20 per month, the $300 plan includes 260GB of data, which works out to be 21GB for $25 per month, while the $365 plan includes 365GB of data, which works out to be around 30GB for $31 per month. Both plans include unlimited standard national calls and SMS, along with international call inclusions. Keep in mind that you will need to ration your data allowance over the 12-month period, otherwise you'll need to recharge if you run out of data before the plan expires.
Boost Mobile contact details/customer support
Need some help with your Boost Mobile plan or service? The telco offers several contact and support options, including:
Live chat on the Boost Mobile website from 7am-11pm AEST, seven days a week
Customer forum
The Boost Mobile Facebook page
Twitter: @BoostAus
Boost Mobile app for both iPhone and Android
How does Boost Mobile compare?
Boost Mobile isn't the only telco offering Telstra network coverage at lower prices. The following providers also use parts of Telstra's 4G and 3G networks.
Are Boost Mobile plans a good deal?
If you want a great deal on prepaid, with excellent value-added features (and reportedly outstanding customer service), switching to a Boost Mobile plan is an option well worth considering. The telco's plans are as close as you'll get to Telstra coverage without actually shelling out for Telstra, and customers can enjoy great included features such as unlimited international calls and rollover data.
One possible downside to Boost Mobile is its recharge period. Plans expire after 28 days, rather than 30, which means you may need to recharge 13 times a year rather than 12. While there are other providers offering a little more data for your money, Boost does still offer a rather decent data for your money with bonuses and discounts added from time to time.
You can find good deals on small-to-medium data with other Telstra wholesalers (and on telcos offering Optus or Vodafone coverage), but Boost Mobile's access to Telstra's full network is a huge draw. Overall, if you're looking for a simple prepaid plan with plenty of extra features, Boost Mobile is a stand-out option.
Related articles
About the author of this page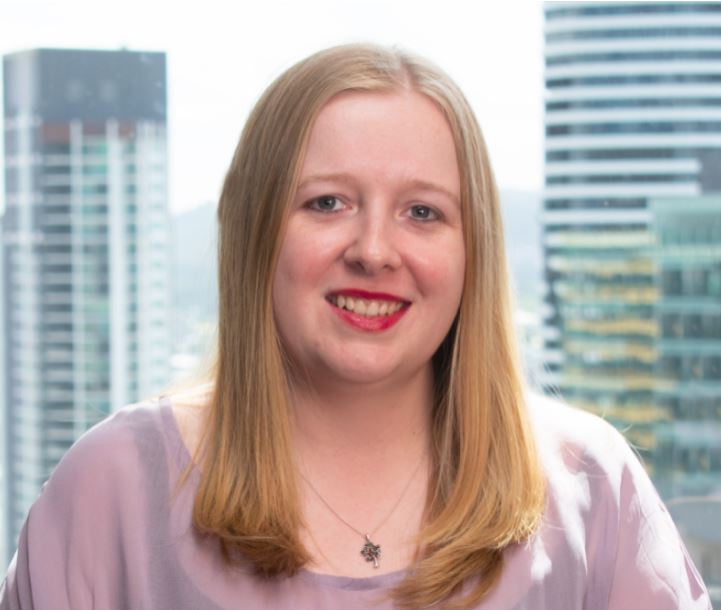 This page was written and is regularly updated by Canstar Blue's Senior Telco Specialist, Emma Bradstock. An expert in all things phone, internet, gaming and streaming, Emma helps to make complicated subjects easier for readers to understand, as well as covering the latest news and reviews across the telco industry. She's passionate about helping consumers make better-informed telco choices and highlighting the next best deals.
Boost Mobile Prepaid Phone Plans
Canstar Blue
Award:
Overall Satisfaction