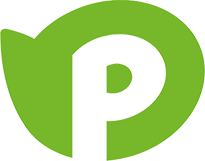 Pennytel Mobile Phone Plans Review
You may have heard of Pennytel before – it initially launched many years ago but was liquidated in 2013 and acquired by telco MyNetFone. Now it's back with a vengeance and offers postpaid plans utilising the Telstra network. Like other Telstra network Mobile Virtual Network Operators (MVNOs), Pennytel operates with a pretty streamlined approach, offering simple plans without many hitches or hiccups. The brand operates on a postpaid basis and all plans are monthly. Postpaid essentially means you're never 'out of credit' but can be slugged extra for excess data, but more on that later. Review the plans below and see how they stack up compared to other providers.
Pennytel SIM Only Plans
Pennytel operates on the Telstra network on a postpaid basis. All plans come with unlimited calls and texts. It has four plans to choose from. All plans come with no lock-in contracts, no exit fees and free SIM delivery. Excess data costs $10 for 1GB and unlike other postpaid providers is an optional add-on, instead of automatic. So, here the plans are at a glance:
What does Pennytel offer?
Pennytel, as a low cost MVNO offers a pretty streamlined approach to the SIM only, mobile space. Here's a brief overview with what the telco offers:
| | Pennytel SIM Only Plans |
| --- | --- |
| Unlimited Calls & Texts | |
| Streaming & Entertainment | |
| International Calls Included | |
| No Lock-In Contracts | |
| No Setup Fees | |
Pennytel Network Coverage
As Pennytel is a Telstra network MVNO, it uses the Telstra network wholesale arm. This network has less coverage than actual Telstra, but means Pennytel is in-line with the range of other telcos using the wholesale network.
The wholesale Telstra network provides 4G coverage to 96.5% of the population and a combined 3G and 4G footprint of more than 98.8% of the population.
This network covers 1.62 million square kilometres.
On its website, Pennytel has a coverage checker and also recommends if you are unsure to choose the lowest-cost option for one month to see if the coverage is right for you. There are no setup fees or cancellation fees or lock-in contracts, making it easy to test the network out.
Pennytel Features & Bonuses
As a low-cost MVNO, Pennytel is pretty streamlined when it comes to extra fluff. Notably, there are no included international calls on any plans, but users can activate the international calls function on their plan and use 'pay as you go' rates.
Rates can be found on the website, and the cheapest rates you'll find will be about 26c a minute, which is to New Zealand or the US.
Pennytel largely shirks the extra stuff to instead deliver cheap plans with unlimited calls, texts, MMS and healthy doses of data.
Pennytel Mobile Phone Plans
As mentioned earlier, Pennytel offers four postpaid mobile phone plans. All are delivered on a monthly basis, feature no lock-in contracts and delivery costs nothing extra. Let's dive in with more detail.
Pennytel Extra Small Plan
Small in name and price only, this plan packs a fair bit in with its price. As Pennytel mentioned, this plan may be the 'go to' to test out the provider and network before you jump in further. This plan has unlimited calls, texts and MMS plus 1GB data on tap.
Pennytel Small Plan
With more meat on the bone, Pennytel's Medium plan comes with unlimited calls, texts and MMS plus 2GB data. Double the data for not even double the price? Not bad. This could have you browsing, listening to podcasts and chatting to Nanna. Once again, plans are month-to-month and on a SIM-only basis.
Pennytel Medium Plan
For $26-odd you can either get a family feed from Maccas or get a month's worth of mobile phone plan with 5GB. The choice is yours. Pennytel's plan here will leave you well equipped to tackle some browsing, YouTube, podcasts and more, making short work of the bus commute.
Pennytel Large Plan
If you want more pork on your fork, the Pennytel XL plan contains 10GB. This amount of data will have you streaming some, browsing, Facetiming and more. The world is your oyster.
Pennytel Customer Service and Other Details
Pennytel prides itself on customer service, giving customers access to lodging help tickets, phone support and email support.
The Australian call centre is open Monday to Friday 8am to midnight, and Saturday/Sunday from 9am to 9pm – significantly longer than usual.
Pennytel also has its own app, making it easy to view your plan details, check data balances, view bills, add extra data, update your personal details and contact customer service.
How does Pennytel compare to other providers?
As Pennytel is on the Telstra wholesale network, it can be compared to other Telstra MVNOs, including:
Apart from that, there are many other telcos on the Optus network and Vodafone network that provide similar coverage in metro areas – the floor is yours.
Is Pennytel worth donating my dimes to?
Pennytel, after its relaunch, comes to the table with four succinct mobile phone plans with no filler and fairly solid inclusions for the price. All come with unlimited calls and texts, which is a huge bonus.
Pennytel does boast a call centre with extensive contact hours – much longer than other telcos – but provided your plan is working fine, is that really a factor? Pennytel also lacks much in the way of international call inclusions and other bonuses such as TV or music streaming that bigger telcos can provide. All in all, Pennytel is just one of many worthy telcos, but the question is, can you get more data for your money? You'll have to research and find out.
Other articles worth reading