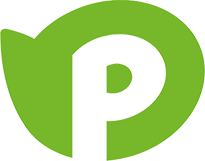 Pennytel Mobile Phone Plans Review
You may have heard of Pennytel before – it initially launched many years ago but was liquidated in 2013 and acquired by telco MyNetFone. Now it's back with a vengeance and offers postpaid plans utilising the Telstra network. Like other Telstra network Mobile Virtual Network Operators (MVNOs), Pennytel operates with a pretty streamlined approach, offering simple plans with solid value. The brand operates on a postpaid basis and all plans are monthly. Postpaid essentially means you're never 'out of credit' but can be slugged extra for excess data, but more on that later. Review the plans below and see how they stack up compared to other providers.
How does Pennytel compare to other postpaid providers?
The following table shows a selection of published postpaid plans on Canstar Blue's database, listed in order of lowest standard monthly cost to highest, then by data allowance, largest to smallest. These plans have been compared to Pennytel's $29.99 Extra Large plan. Use our comparison tool to see all plans available on Canstar Blue's database. This table includes products with links to referral partners.
Pennytel SIM-Only Plans
Pennytel operates on the Telstra network on a postpaid basis. All plans come with unlimited calls and texts. It has five month-to-month plans to choose from. All plans come with no lock-in contracts, no exit fees and free SIM delivery. Excess data costs $10 for 1GB and unlike other postpaid providers is an optional add-on, instead of automatic. So, here are the plans at a glance:
What does Pennytel offer?
Pennytel, as a low cost MVNO offers a pretty streamlined approach to the SIM only, mobile space. You'll find some modest international call inclusions, however the global roaming packs are fairly decent. Excess data is $10 for every additional 1GB. Here's a brief overview with what the telco offers:
| | Pennytel SIM Only Plans |
| --- | --- |
| Unlimited Calls & SMS | |
| Streaming & Entertainment | |
| International Calls & SMS | |
| Global Roaming | |
| Setup Fees | |
| Excess Data | |
Pennytel Network Coverage
As Pennytel is a Telstra network MVNO, it uses the Telstra network wholesale arm. This network has less coverage than Telstra itself, but this means Pennytel is in-line with the range of other telcos using the wholesale network.
The wholesale Telstra network provides 4G coverage to 96.5% of the population and a combined 3G and 4G footprint of more than 98.8% of the population. This network covers 1.62 million square kilometres.
On its website, Pennytel has a coverage checker and also recommends if you are unsure to choose the lowest-cost option for one month to see if the coverage is right for you. There are no setup fees or cancellation fees or lock-in contracts, making it easy to test the network out.
Pennytel Features & Bonuses
As a low-cost MVNO, Pennytel is pretty streamlined when it comes to extras, with only two of the plans offering international calls and SMS, with the other plans offering pay as you go (PAYG) rates. All plans include unlimited standard national calls and SMS.
International calls: The Large and Extra Large plans are the only ones including international calls, with unlimited international calls to 15 countries including China, India, New Zealand, the UK and USA. The other plans will charge you PAYG rates for any international calls and SMS.
Global roaming: Pennytel has a couple different global roaming packs that you can add on to your plan, but you'll need to log into your account to switch roaming on and to add on the packs. Roaming is only available in select countries, but you'll find most of the popular destinations like Indonesia, Thailand, Japan and many European countries are included.
Individual products
Pennytel Extra Small Plan
Small in name and price only, this plan has the standard inclusions you would hope for in a base plan, with unlimited standard national calls, SMS and MMS, plus 1GB data per month.

Pennytel Small Plan
With a little bit more on offer, Pennytel's Medium plan comes with unlimited calls and SMS, plus 2GB data. Get double the data for not even double the price. Once again, plans are month-to-month and on a SIM-only basis.

Pennytel Medium Plan
For $19.99 you'll get unlimited standard national calls and SMS, plus a reasonable 5GB of data. Not bad for light-to-moderate phone users.

Pennytel Large Plan
If the smaller plans don't quite cut it for your data needs, the Pennytel Large plan contains 10GB. Of course, you'll also get unlimited standard national calls and SMS. It also includes unlimited standard international calls and SMS to 15 countries, including China, New Zealand, the UK and USA.

Pennytel Extra Large Plan
For just under $30, you can pick up the Extra-Large plan with a fairly generous 20GB of data, unlimited standard national calls and SMS, along with unlimited standard calls and SMS to 15 select countries including Singapore, Vietnam, Greece and Germany.

Pennytel contact details/customer support
Need some help with your Pennytel plan or service? The telco offers several contact and support options, including:
Pennytel also has its own app, making it easy to view your plan details, check data balances, view bills, add extra data, update your personal details and contact customer service.
How does Pennytel compare to other providers?
As Pennytel is on the Telstra wholesale network, it can bet compared to other Telstra MVNOs, including:
Apart from that, there are many other telcos on the Optus network and Vodafone network that provide similar coverage in metro areas – the floor is yours.
Is Pennytel right for me?
Pennytel, after its relaunch, comes to the table with five succinct mobile phone plans with fairly solid inclusions for the price. All come with unlimited calls and texts, which is a huge bonus.
Pennytel does boast a call centre with extensive contact hours but provided your plan is working fine, is that really a factor? Pennytel also lacks much in the way of bonuses such as TV or music streaming that bigger telcos can provide. All in all, Pennytel is just one of many worthy telcos, but whether its the right option for you can be best determined when you compare the telco with other postpaid providers.
Other articles worth reading
About the author of this page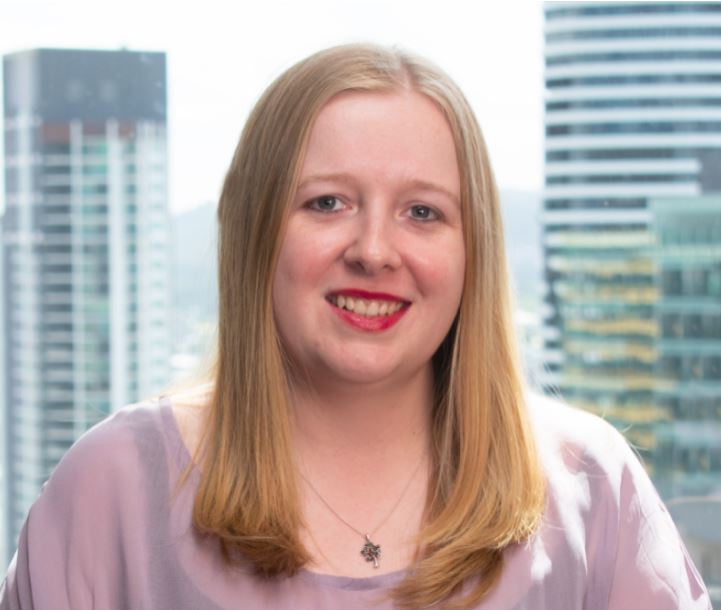 This page was written and is regularly updated by Canstar Blue's Telco Specialist, Emma Bradstock. An expert in all things phone, internet, gaming and streaming, Emma helps to make complicated subjects easier for readers to understand, as well as covering the latest news and reviews across the telco industry. She's passionate about helping consumers make better-informed telco choices and highlighting the next best deals.