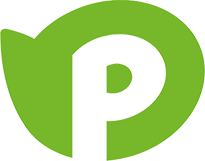 Pennytel Mobile Phone Plans Review
You may have heard of Pennytel before – it initially launched many years ago but was liquidated in 2013 and acquired by telco MyNetFone. Now it's back with a vengeance and offers postpaid plans utilising the Telstra network. Review the plans below and see how they stack up compared to other providers.
Pennytel SIM Only Plans
Pennytel operates on the Telstra network on a postpaid basis. All plans come with unlimited calls and texts. It has four plans to choose from, consisting of:
2GB for $20
5GB for $30
9GB for $40
15GB for $50
All plans come with no lock-in contracts, no exit fees and free SIM delivery. This is notable considering that some providers do charge a SIM delivery fee and may even charge a fee for porting out to another provider. Excess data costs $10 for 1GB and is added if you run out of regular data. Pennytel also prides itself on customer service:
The Australian call centre is open Monday to Friday 8am to midnight, and Saturday/Sunday from 9am to 9pm – significantly longer than usual.
With that quick rundown of Pennytel plans out of the way, it's time to see how they stack up to other providers.
Pennytel Mobile Phone Plans Compared
It's a tough competition out there, so let's see if Pennytel is worth your pennies. It faces stiff competition from other Mobile Virtual Network Operators – MVNOS – as well as the big guys.
Pennytel $20 Plan Compared
$20 for 2GB sounds like a good deal and it certainly is, but there are a lot of other providers out there offering similar or better and Pennytel struggles to shine bright. Providers such as Lebara and Catch Connect offer 2GB for cheaper, albeit on different networks. Jeenee Mobile also provides big data bonuses if you stick around for 12 months – really, it's Sophie's Choice out there at the moment.
Pennytel $30 Plan Compared
If you haven't switched in a while, $30 for 5GB sounds like an incredible deal, but in fact it's pretty run-of-the-mill these days. While certainly not a bad deal by any stretch, Pennytel does have to work hard here to shine among the competition. This is where its generous support hours may come in. Once again, Catch Connect and Jeenee Mobile are hard to ignore, while Amaysim is also a provider worth keeping an eye out for here.
Pennytel $40 Plan Compared
This is where Pennytel may fall behind in the data stakes – providers at this price commonly cough up 10GB or more, so you will have to consider other benefits of Pennytel in the overall package. Its use of the Telstra network and extended support hours are notable. If you cast your eye to prepaid plans, notable providers include TPG and ALDI Mobile, while Jeenee is once again a perennial provider – contract, no contract or otherwise.
Pennytel $50 Plan Compared
For 50 big ones a month you can rightfully expect to get a fair amount of data, so is 15GB competitive? At this rate, the big boppers come to play with the likes of Telstra and Optus providing more than just data, calls and texts for similar amounts of money.
If you also cast your eye to the prepaid world, Kogan Mobile offers massive amounts of data and is a strong contender here if all you want is the basic three ingredients – calls, texts and data.
Is Pennytel worth donating my dimes to?
Pennytel, after its relaunch, comes to the table with four succinct mobile phone plans with no filler and fairly solid inclusions for the price. All come with unlimited calls and texts – which is a huge bonus – but what lets the telco down is the fact that many providers can offer the same or better, for the same price or for cheaper.
However, Pennytel does boast a call centre with extensive contact hours – much longer than other telcos – but provided your plan is working fine, is that really a factor? Pennytel also lacks much in the way of international call inclusions and other bonuses such as TV or music streaming that bigger telcos can provide. All in all, Pennytel is just one of many worthy telcos, but the question is, can you get more data for your money? That answer is probably yes.