Gone are the days of slow dial-up internet connections and blurry 144p YouTube clips. Now, the popular video streaming giant offers more playback-quality options and lets its viewers watch the latest blockbuster trailer or viral internet sensation in 4K Ultra High Definition (UHD).
But with improved video quality comes great data usage, especially when you're using the YouTube app on your lunch break, or during your daily commute – basically anywhere outside Wi-Fi range. So, how much data does YouTube actually use? It all depends on a range of factors like bitrate, frame-rate, and how much bandwidth is required for each video. Whether the clip is displayed as a standard video or experienced as either a 3D or 360-degree video also comes into play.
Cheap phone plans with 50GB of data
Want lots of data on your phone plan so you can enjoy hours of YouTube streaming? More telcos are offering big chunks of data at cheaper prices. So how much will you be paying if you want 50GB of data? The following table shows a selection of five postpaid plans from Canstar Blue's database with a minimum of 50GB data, listed in order of advertised cost, lowest first, then by data allowance, highest to lowest. Use our comparison tool to see a wider range of plans from other providers. These are products with links to referral partners.
How much data does a one-hour YouTube video use?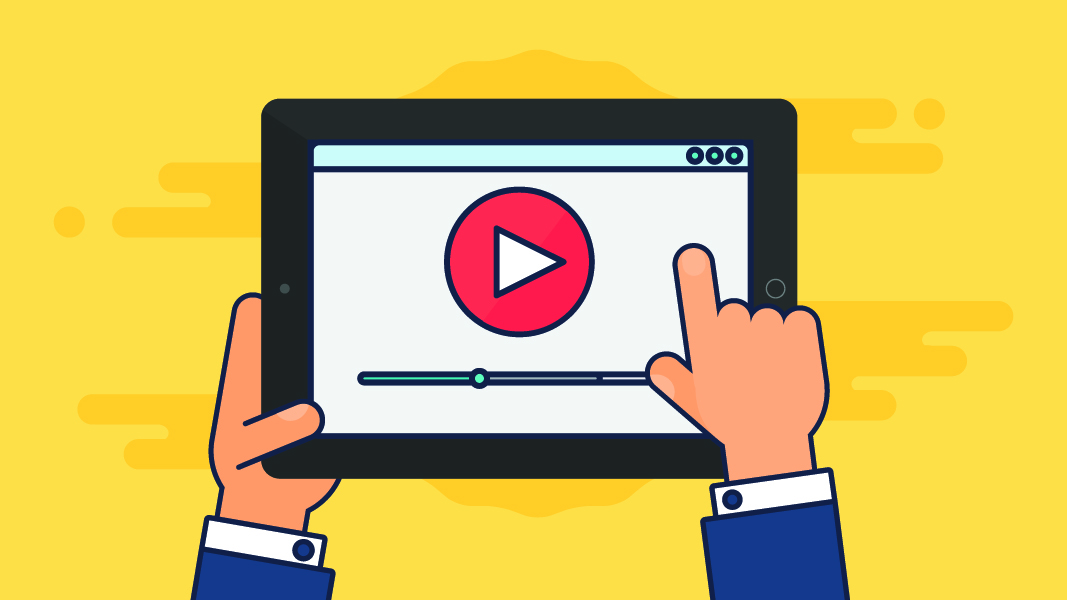 Unlike fellow streaming sites Netflix and Stan, YouTube doesn't have an official guide as to how much data an average 60-minute sitting might use. But figures from NBN Co shed a little insight into how we can calculate how much data we might need.
A regular 480p YouTube video will generally produce a standard of 30 frames per second (FPS). This apparently eats up 264MB worth of data per hour. Videos using higher quality settings like 720p (HD) are said to use about 870MB in one hour, while 1080p (Full HD) video playback needs around 1.65GB.
How does YouTube's data usage compare to other streaming sites?
Compared to other big players like Netflix and Stan, YouTube seems to be a light offender when it comes to data usage. For example, watching YouTube videos in HD for an hour might use about 870MB. But an hour-long television show or movie on Netflix could use up to 3GB. The viewing experience is similar on Stan, with high definition videos also likely to rack up 2.89GB in a 60-minute sitting.
How to reduce your data usage
Before you dive deep into another YouTube binge session, here are some tips for staying in control of your data usage.
Adjust the video quality in two steps
Once you've clicked on a video on the YouTube app, tap the menu icon (three vertical dots) on the screen.
Choose 'quality' to see the various quality settings available for that particular video.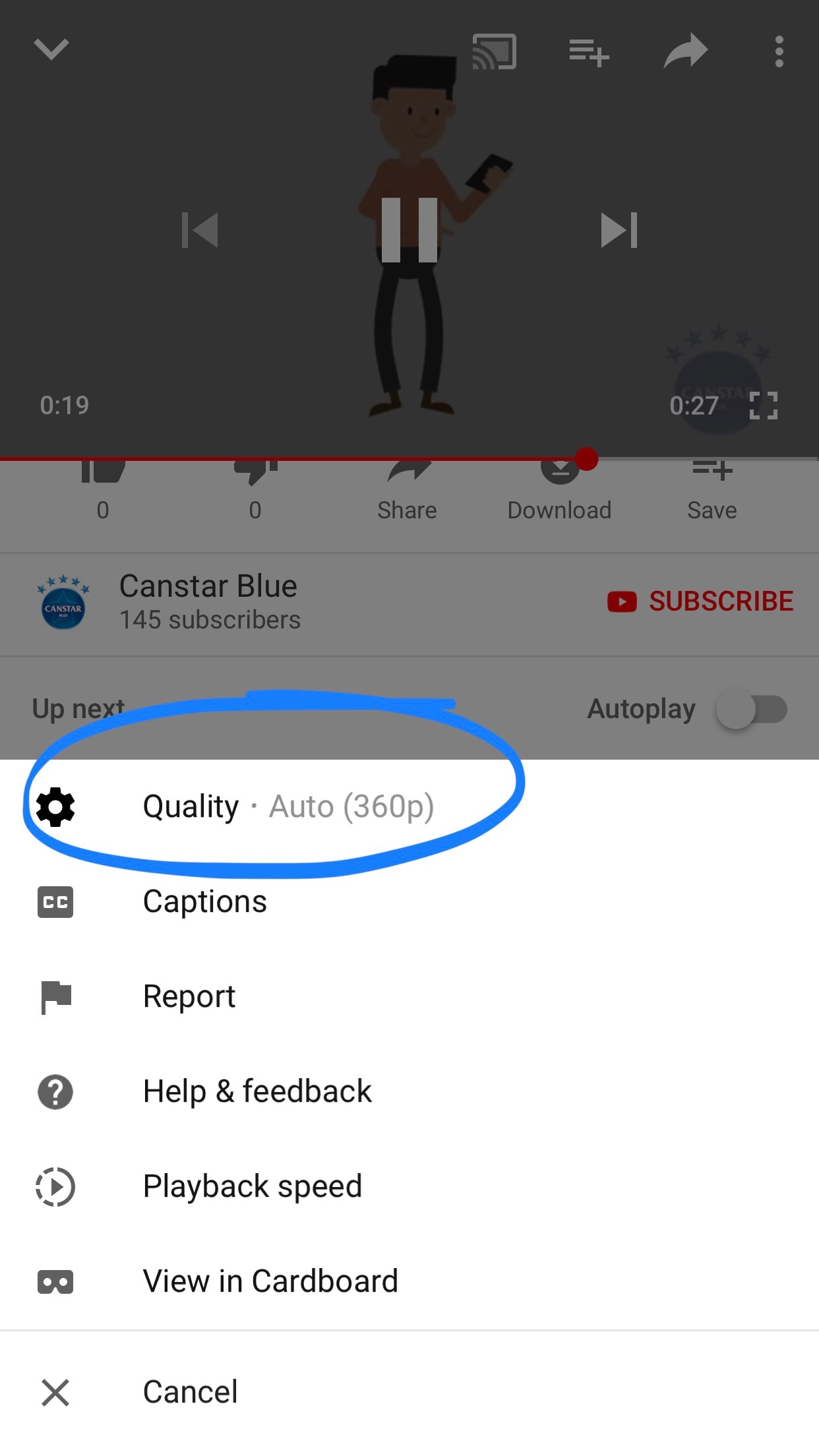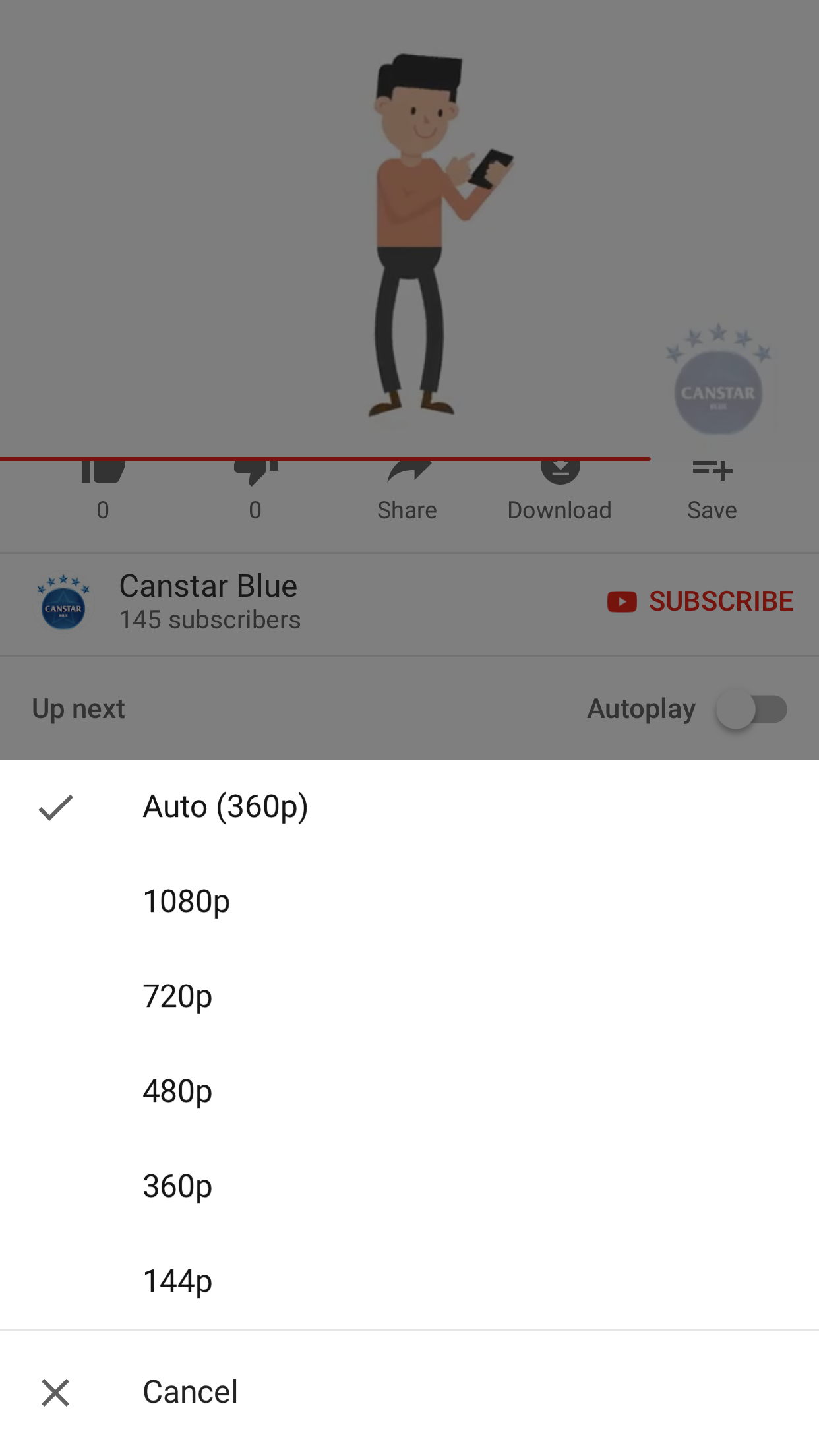 The YouTube app on Android phones usually remembers your preferred option and will automatically play future videos on this setting as a default. But this same feature isn't currently available on iOS, so you'll have to manually change the settings between videos. Sorry, iPhone users.
Manage your data
Do you want more data or a higher quality viewing experience? Certain smartphones allow you to make all the tough decision by allowing you to limit data or restrict the streaming quality for audio and video. For example, the Apple Music iOS app contains a 'streaming and downloads' tab in the phone's regular Settings app. This allows you to either turn off mobile data or continue using mobile data to stream media on low quality.
The settings function on your phone might also help you find out how much data YouTube is eating up. Android users operating 6.0 Marshmallow or later can head to the 'data usage' tab, while iPhone users running iOS 9.0 or newer can tap 'Cellular'.
Compare Mobile Phone Plans
What's the deal with video streaming sites and data usage?
YouTube and other streaming sites will have a couple of low setting options which allow you to enjoy on-the-go entertainment with minimal data usage. Videos played at 240p or 320p typically use 0.3GB (300MB) per hour, leaving you a fair amount of data for later. But is the reduced viewing experience worth it?
A regular Standard Definition video requires 0.7GB (700MB data) to produce an hour-long 480p video. YouTube's default HD settings, which is just a step above SD-quality, similarly ranges between 720p and 2K. If you've selected the auto-quality settings option, then your streaming app will automatically adjust the quality depending on the strength of your network conditions. So, if you're stuck under a tunnel, don't expect to load a few episodes of Game of Thrones without any lag.
For a better viewing experience, watching a HD video typically uses at least 0.6GB per hour if played at 720p. The same video can alternatively use 1.5GB at 1080p, or 3GB at 2K.
But for the best video streaming experience, videos in UHD can take up a whopping 7.2GB per hour. This can be more than the average monthly data cap for some Australians.
Phone plans with 'unlimited' data
Of you're worried about how much data YouTube will use of your phone plan's data allowance, the good news is that there are a few phone plans that offer 'unlimited' data. The only catch is that this data is capped, with speeds starting at 1.5Mbps with Telstra, which is fast enough for standard-definition video streaming but not adequate for high-definition streaming.
Vodafone offers all of its postpaid plans with unlimited capped-speed data — starting with the $40 Lite Plan with 10GB, offering capped speeds of 2Mbps when you pass your monthly data allowance, and going up to the Ultra Plan with 150GB for $120, with capped speeds of 25Mbps when you pass your monthly data allowance. Telstra's range of four postpaid plans all come with no excess data charges, so once you've gone over your plan's data inclusion, you can continue using data, but at the capped speed. These plans are also available as SIM-only and bundled with a new device.
If you're interested in any of these 'unlimited' plans from Telstra and Vodafone, and you're looking for a new phone, both telcos offer the latest devices from Apple and other brands including Samsung and OPPO. The following table shows a range of 128GB iPhone 12 Pro plans from Canstar Blue's database, listed in order of cost, from the lowest to highest and then by data allowance, largest to smallest. This is a selection of products including links to our referral partners.