A crowded supermarket can be a stressful time, as you have to fight off other shoppers as well as the temptations from the junk food aisle. While you'll have to avoid other shoppers on your own, resisting unnecessary grocery purchases is usually made easier with a shopping list, making you accountable for what ends up in your trolley, as well as ensuring that you don't forget anything.
Remembering to take a shopping list is another matter altogether, as most of us are pressed for time, with the grocery shop another thing on a long list of to-dos for the day. Thankfully, there are now plenty of great apps available to ensure you don't leave the supermarket without the milk, saving you time and potentially money. Below are a few of the apps available on both iTunes and Google Play, with all listed apps free, with some available with in-app purchases and upgrades. Read on to find out which apps may help you in the aisle and at the checkout.
Grocery Shopping Apps
While there are plenty to choose from, here is just a snippet of some of the apps available for savvy-shoppers to start using:
Buy Me A Pie!
FoodSwitch
Grocereaze
Wiselist
Listonic
OurGroceries
Out of Milk
Scan2List
Coles
ALDI
Woolworths
Buy Me A Pie!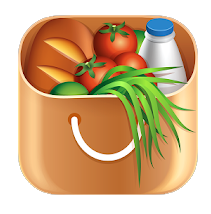 Buy Me A Pie! is a handy grocery list app, with plenty of features to help make grocery shopping less stressful. Available to share with other users and platforms, you'll get the right groceries no matter who you send to the store.
With plenty of customisation tools, including smart grouping by aisle and food type, you won't have to spend time walking around the store looking for items. An upgraded version enables you to colour-code your grocery lists, perfect for when you're planning special meals or events, as well as a variety of extras and support services.
FoodSwitch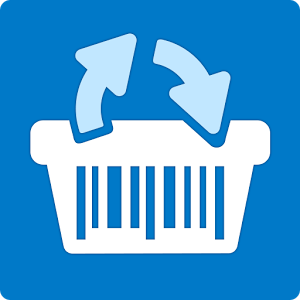 Produced by the George Institute for Global Health, with the tick from BUPA, FoodSwitch is the app for people looking to make a health change, or help maintain a healthy lifestyle. Developed to help families make better food decisions, the app shows the product's health star rating, as well as the nutritional breakdown, making it easier to see what foods you should be stocking up with. A number of filters are also available, including salt reduction, gluten free options, low sugar options plus many more, helping users find the healthiest choices available on the shelves.
You can download FoodSwitch via the App Store or Google Play.
Grocereaze

Regardless of which supermarket you visit, Grocereaze has a number of features to help with the weekly shop, or if you're shopping for a special occasion. Grocereaze can keep multiple lists on file, with a running total of your current shopping trips so that's there no surprises when you get to the checkout, ideal for those prone to impulse buying.
As an added bonus, Grocereaze also has a recipe and pantry function, helping you keep track of what's in your pantry, and what else you will need to create dinner. Additionally, for those looking to make a healthier change, Grocereaze provides multiple recipes for you to choose from, helping kickstart your new diet.
You can download Grocereaze via the Effortless Food website.
WiseList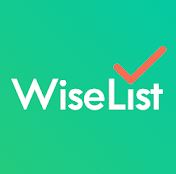 Acting as an all-in-one-app for those looking to get their shopping, cooking, nutrition and budget all under control, WiseList offers plenty of features for you to take advantage of. WiseList's Grocery List includes a price comparison feature for the major supermarket chains to help you save money at the checkout, as well as collaborative lists so that others can add the essentials to your list. You can even add your supermarket loyalty cards, helping you to rack up those points on every grocery shop.
WiseList also allows you to check out and add your own recipes to its database, giving you the opportunity to try your hand at something new, or pass on your secrets to other users. And if one recipe looks right up your alley, you can simply add the ingredients list to your grocery list to give it a whirl the next time you pop on down to the shops. In addition to recipes, WiseList's Bill features allows you to stay on top of your financials, enabling you to scan bills and set up reminders of due dates to ensure you're not behind on payments.
Listonic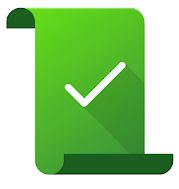 Similar to other apps, Listonic offers a wide variety of products to construct your grocery list with, with your favourites and search history saved for those food groups you constantly buy. Items are also sorted into categories, saving you from browsing every supermarket aisle. You can even synchronise lists with other users, making sure you don't forget anything. Listonic can also be upgraded to a paid premium account, with extra features to help make grocery shopping easier.
OurGroceries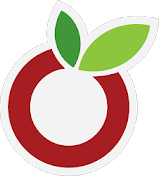 OurGroceries is compatible with a wide variety of smart technology, including smartwatches, Google Home and Amazon's Alexa devices, helping users to create groceries list with ease. To make things even easier, you can also add photos with items, handy for when you're looking for an item on a packed supermarket shelf. With a database of more than 17 million products, OurGroceries also uses a barcode scanner to help users not only add items to their favourites list, but to add items into the database for others to use.
OurGroceries also helps users check recipes and create to-do lists, making it a handy app for when you have plenty of errands to run. OurGroceries can also be upgraded to a paid subscription, with plenty of features and extras available for those who want to get the most out of their grocery shop.
Out of Milk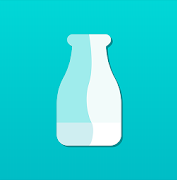 Offering more than just the opportunity to keep track of your groceries, the Out of Milk app helps you whether it's your first shop, or you're a real supermarket veteran. Out of Milk allows users to share grocery lists with multiple devices, as well as add items to your list from recent search history, handy for when you want to re-try a recipe.
Users are also able to tick off items as you find them, as well as organise items into categories to ensure you're not doubling back to the same aisles. You can also add the quantity and price of items, handy for those on a budget or those that need to buy in bulk. Where Out of Milk separates itself from other apps on the market is its variety, with plenty of templates for not only grocery shops, but other checklists and to-do lists such as moving house, spring cleaning and even trips to the beach.
Scan2List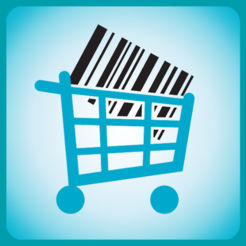 While only available on iOS, Scan2List is a handy app, customised for Australian shoppers with metric measurements, as well as a variety of additional extras. As the title suggest, you can scan the barcode to track your items, as well as save items in customisable lists for future grocery shops, as well as recipes.
The app can also be used outside of the supermarket, with lists available regardless of where you need to do your shopping, including electronics and the hardware store, while also allowing you to share your lists with others in case you can't get to the store yourself.
You can download Scan2List via the App Store.
Supermarket Apps
While most grocery list apps can be used anywhere, sometimes it's best to have an app specialising in your local supermarket. Below are some of the apps offered by the big supermarket chains.
Coles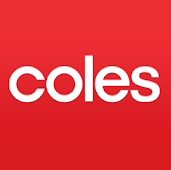 For those who have selected Coles as their favourite regular supermarket, grabbing the app may help households to save money, as well as time, when it comes to the shopping. The Coles app allows users to sort products by aisles, meaning you'll know exactly where to find your groceries.
Additionally, you can add items to your 'Watch List', where you'll be notified of when these items go on sale, helping you save a little money at the checkout. Coles also adds your FlyBuys account into the app, meaning you can not only keep an eye on your points, but you can scan your barcode without having the actual card.
ALDI
With ALDI a champion of the special deals, from the basics such as bread and butter all the way to snow gear, smartphone users can keep an eye out for upcoming specials with the ALDI app. With information on weekly special buys, the app also allows users to share products via social media or text to help if you can't make the sales yourself. A store locator is also included with the app, with store times also listed so that you don't miss out on getting the grocery shop done.
Woolworths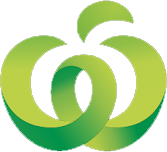 Rounding out the big supermarkets, Woolworths also has an app to help consumers find what they're after, whether it's the weekly shopping trip, or it's a last-minute rush. With products listed with their aisle number, you won't have to run around the entire supermarket after items, with Woolworths also alerting users to the weekly specials.
With the ability to also share lists with friends and family if you can't get to the shops yourself, Woolies also has recipes available on the app, allowing you to sort out dinner on the go. Or if you're unable to get to the shops, you can order your groceries online and track their progress, taking the stress out of dinner-time. Users can also add their Woolworths Rewards card to the app to earn, track and redeem points, handy when at the checkout or when you're looking to score deals.
Why should I start using a grocery list app?
For many, no shopping trip is complete without a shopping list, as it keeps you from straying down the junk food aisle, as well as ensures you don't forget anything. But with smartphones impacting virtually every aspect of our lives, swapping the pen and paper for an app is becoming more commonplace, with plenty of shoppers taking advantage of the benefits of having their shopping list on their phones. But whether you just need something to remind you of what to get, to help keep you from straying down the chocolates aisle or something that can help with recipes and budgeting, there'll likely be an app for that, giving you plenty to try out when your fridge is empty.
Supermarket hack: save up to $600 per year on groceries with Woolworths Mobile
Not content with being one of Oz's biggest supermarkets, Woolworths also operates its own SIM-only and phone-on-a-plan mobile service, Woolworths Mobile. If you're a Woolworths Rewards member, signing up for a Woolworths Mobile plan (and linking your Rewards account) will entitle you to a once-per-month discount of 10% on a single Woolworths supermarket shop.
The discount is redeemable via the Woolworths Mobile app, and can be used once per month in a single transaction either online or in store. You'll save 10% on transactions of up to $500 (so a maximum of $50 on one shop each calendar month), with a potential saving of $600 every calendar year. The offer is available to eligible active Woolworths Mobile customers on selected transaction types, terms apply.
Woolworths Mobile offers no-lock-in postpaid and prepaid SIM plans, as well as plans bundled with new phones from OPPO and Samsung. The following table shows Woolworths Mobile SIM-only plans published on Canstar Blue's database, listed in order of standard monthly cost, from the lowest to highest and then by data allowance, largest to smallest. Use our phone plan comparison tool to see plans from a range of other providers. This is a selection of products with links to a referral partner.