A spin-off running for five seasons is basically unheard of. But when it's a spin-off for one of the greatest television shows of all time, it just makes sense. When Breaking Bad wrapped up after its fifth season, fans were dubious they would catch a glimpse into the fascinating world of the Albuquerque meth drug trade ever again (especially after that ending). Luckily, Breaking Bad creator and writer Vince Gilligan isn't one to disappoint – and so enter Better Call Saul, a show which entirely revolves around the backstory, life and decline of Walter White's sleazy lawyer Jimmy McGill, aka Saul Goodman.
It was a risk, but four seasons later, Better Call Saul has been labelled one of the most successful spin-offs of all time, receiving 32 Emmy nominations, and has been praised universally for its ability to stand on its own – and potentially even surpass – its origin story. And the good news doesn't stop there – the show has confirmed it will be returning with a fifth season, premiering on Stan on February 24.
What is Better Call Saul?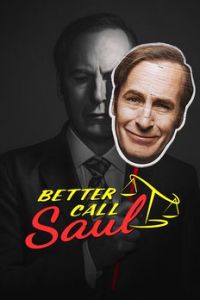 Die-hard Breaking Bad fans will know all about the iconic show's protagonist, but if you need to be caught up to speed, listen up. Better Call Saul is a dark legal drama following the life of Walter White's unscrupulous criminal attorney Saul Goodman (Bob Odenkirk), although it takes place six years before he was introduced in Breaking Bad.
The series slowly but surely charts the decline of aspiring (and legitimate) lawyer James 'Jimmy' McGill, as he faces a series of, often tragic, events that lead him to turn to the dark side of law and adopt the alter-ego of Saul Goodman. The alias, which actually just comes from Jimmy saying the phrase, "s'all good, man", transforms him from a criminal lawyer extraordinaire to a dodgy and morally challenged scam artist who takes on clients from the Albuquerque drug trade.
Such clients include some familiar faces from Breaking Bad, such as drug lord Gus Fring (Giancarlo Esposito) and Mike Ehrmantraut (Jonathan Banks), a former corrupt police officer who used his connections to enter the criminal underworld.
What can we expect from season five?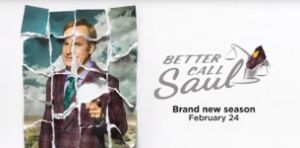 At the end of season four, Jimmy McGill has finally fully adopted the pseudonym Saul Goodman. Attorney Jimmy is well and truly in the past, and the lawyer we were introduced to in Breaking Bad is what we'll be seeing a lot more of. It has also been confirmed that Mike is close to finishing his work on the underground meth lab, which will lead to the expansion of Gus's empire and hence bring us closer to the Breaking Bad timeline.
The first season of Better Call Saul was set in 2002, and whilst four seasons have passed (including a nine-month time jump), season five will most likely pick up in 2004. Since Breaking Bad started in 2008, it still has some time to make up – and with the upcoming season confirmed to be the penultimate, they've got some ground to cover. However, Dean Norris has been confirmed to be reprising his role of Hank for the first time since 2013, as well as his DEA partner Steven Gomez (Steven Michael Quezada), which should propel the narrative forward in time. It has also been confirmed that the late Robert Forster had filmed scenes before his passing, reprising his role as the Disappearer.
Fans of the show will already be aware, but each season opens with a brief montage of Saul Goodman after the events of Breaking Bad (so post 2013) living an uneventful, literally colourless, life as 'Gene Takovic', the manager of a Cinnabon. Nothing has yet been confirmed, but after Gene's visit to the hospital in season four, fans are speculating if Gene's past and law enforcement will soon catch up to him. Only time will tell, but so far, it's not looking peachy.
Where can I watch Better Call Saul season five?
Good news – Better Call Saul will be premiering in Australia on Stan on February 24. So, you Better Watch Saul!
Sign up to Disney+
Don't have a Disney+ account yet? There are two plan options to choose from – a monthly subscription at $11.99 per month, or prepay for a year at $119.99 and save on the monthly cost. Both plans include the same features, with unlimited downloads and the ability to stream on up to four screens at the same time. This table includes links to a referral partner.
Brand
Subscription Type
No. of Screens

/same time viewing

Advertised Cost^^

/month or year

Stream the Disney+ library, including Disney+ Originals, Star Wars, Pixar, Marvel, National Geographic & Star
Watch on 4 screens at the same time
Add up to 7 profiles
Unlimited downloads of shows and movies on up to 10 devices

min. cost $11.99 over one month

4

$11.99

Get Deal

Canstar Blue receives a commission for sign-ups through Disney+ *

Stream the Disney+ library, including Disney+ Originals, Star Wars, Pixar, Marvel, National Geographic & Star
Watch on 4 screens at the same time
Add up to 7 profiles
Unlimited downloads of shows and movies on up to 10 devices
Prepay for a yearly subscription and save on the monthly cost

min. cost $119.99 over one year

4

$119.99

Get Deal

Canstar Blue receives a commission for sign-ups through Disney+ *

^^View important information