YouTube Premium Review & Guide
Most of us would have used YouTube at least once in our lives. Whether it's for a DIY video, music clip, or maybe you're a fan of a particular personality or channel, YouTube has grown considerably since its humble beginnings in 2005. It has evolved to be bought by Google, and offers a premium subscription service – YouTube Premium – which comes with a few extras, as well as a price tag. Find out what the deal is with YouTube Premium, whether it's worth your money or not, and how it compares to other streaming services in this Canstar Blue review.
What is YouTube Premium?
YouTube Premium is the paid version of YouTube, originally launched as YouTube Red before rebranding in 2018. Including features such as ad-free viewing, the ability to download and watch videos offline, as well as giving subscribers access to exclusive content, YouTube Premium may be worth exploring if you already spend a lot of time on YouTube.
What's the difference between YouTube and YouTube Premium?
There are a number of differences between YouTube and YouTube Premium, including ad-free viewing, offline viewing and exclusive content (known as YouTube Originals), with YouTube Premium also coming with a YouTube Music and Google Play Music subscription (which cost $11.99 per month by the way). So for a monthly subscription, you'll get uninterrupted streams for both your videos and music, as well as be able to watch your favourite YouTubers when you're outside of Wi-Fi range or data, provided you've already downloaded the videos.
What YouTube Originals are on YouTube Premium?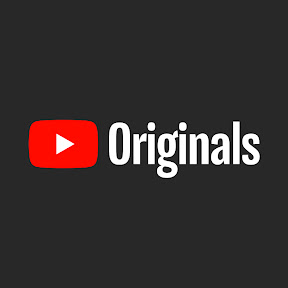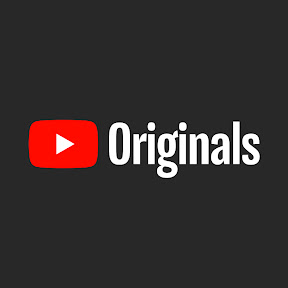 YouTube Originals cover a range of genres, including drama, comedy, animations, documentaries, plus reality programs and even films, giving you the same variety that YouTube is known for. Most YouTube Originals have finished, meaning there are complete series out there for you to binge.
Here are some of the YouTube Originals available to watch with YouTube Premium:
Cobra Kai
Step Up: High Water
Foursome
Escape the Night
Kevin Hart: What the Fit
Impulse
Ryan Hansen Solves Crimes on Television
12 Deadly Days
Scare PewDiePie
Prank Academy
Viper Club
Lazer Team
Dance Camp
Katy Perry: You Will Be My Witness
Burn the Stage: The Movie
Coldplay: Everyday Life – Live in Jordan
How do I get YouTube Premium?
To sign up to YouTube Premium, go onto the YouTube website and sign up the Google account you'd like to have the YouTube membership on. From there, you can choose to sign up to YouTube Premium. Alternatively, you can simply search for 'YouTube Premium' where you can go straight to the YouTube Premium website, which has prompts available to sign up through.
How can I watch YouTube Premium?
To watch YouTube and YouTube Premium, all you need is a device and internet connection. Of course, if you're looking to make the most of those YouTube Originals, you may like to stream it on your TV, which you can do via devices such as Google Chromecast and Fetch TV, as well as through pre-installed apps on modern smart TVs. Of course, if you're just sticking to the small screen, simply load up the YouTube app, log in and you're good to go.
How much data does YouTube Premium use?
While you can download videos from YouTube Premium before you step out the door and away from Wi-Fi, if you forgot, an hour long 720p video is estimated at using around 870MB, while an hour-long video at 1080p quality can use around 1.6GB, meaning downloading your videos beforehand can save you plenty of data down the line, and potentially save you on your phone bill.
How much does YouTube Premium cost?
YouTube Premium costs $14.99 per month, with a 30-day free trial also available. YouTube Premium is on a recurring bill cycle, with the ability to cancel at any time, although you'll have to pay out the rest of the month if you cancel halfway through. YouTube Premium also offers Student and Family plans, which are explored below:
Student Plan: $8.99 per month with a three-month free trial. Verification is required to qualify for the Student Plan, with full-time students at select higher education facilities qualifying for the discount.
Family Plan: $22.99 per month with a one-month free trial. You can add up to five family members per household, although all must have a Google account to be added.
Only first-time users are eligible for the free trial months, with YouTube also outlining a number of other terms and conditions on its website.
How does YouTube Premium compare to other streaming services?
With plenty of streaming services available in Australia, how does YouTube Premium shape against the household names of Netflix, Stan and Disney+? Check out the table below for a quick comparison.
|   | YouTube Premium | Netflix | Stan | Disney+ |
| --- | --- | --- | --- | --- |
| Price (per month) | $14.99 | $9.99 (Basic Plan) | $10 (Basic Plan) | $8.99 (Monthly Plan) |
| Free Trial | 30-Day | No | 30-Day | 7-Day |
| Number of Screens | 1 | 1 | 1 | 4 |
| HD Streaming | Yes | No | No | Yes |
| Exclusive Content | Yes | Yes | Yes | Yes |
Information gathered from respective websites, April, 2020. Netflix and Stan Basic Plans compared, with other plans available.
While YouTube Premium may fall behind some of the bigger streaming services in terms of blockbuster movies and original content (although you can argue that YouTube is the home of true original content), YouTube Premium does also come with a Google Play Music subscription, meaning you can be saving yourself some money by signing up to YouTube Premium (provided you actually use Google Music).
Is YouTube Premium worth it?
There's no shortage of videos and entertainment to be found on YouTube, but is paying for YouTube Premium worth it when you can already enjoy hours of cat videos for free? Ultimately it will come down to what you want out of your YouTube binges, as YouTube Premium does offer more material for you to binge – as well as giving you ad-free binge sessions – meaning you can truly zone out on the couch.
And with an additional music streaming service packaged into the bill, YouTube Premium has plenty of benefits to reel you in, as long as you don't mind signing up to another streaming service that is.
About the author of this page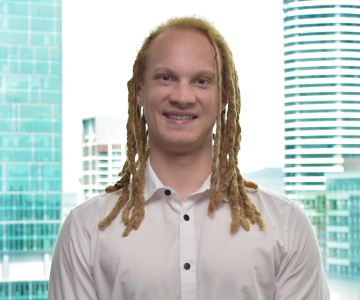 This report was written by Canstar Blue's Content Projects Lead, Dean Heckscher. He's our resident expert on all things automotive, health & fitness, streaming and more. Dean is also one of Canstar Blue's customer research report producers, helping to turn complicated subjects into easily-digestible information for our readers. He's passionate about helping consumers make better-informed purchase decisions on all manner of consumer goods and services.
Photo credits: Kate Krav-Rude/shutterstock.com, myboys.me/shutterstock.com, Manuel Esteban/shutterstock.com