About JAX Tyres
JAX Tyres is an Australian tyre retailer with over 80 stores across the country's east coast and upcoming plans for expansion into both South Australia and West Australia. JAX Tyres' first store opened in 1949 in Sydney where it focused exclusively on tyres and wheels.  In 1986, JAX Tyres expanded into servicing brakes and suspension. In 2005, JAX Tyres merged with Quick Fit Tyres, which operated in Victoria and Queensland.  The company now employs over 500 people and services more than 60,000 customers each month.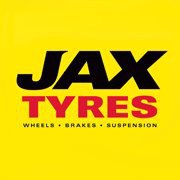 JAX Tyres provides tyres and wheels to fit a wide range of cars and stocks all of the leading brands. They have integrated their website with their own stock systems and those of the world's best tyre brands. This enables JAX Tyres to list on their website over 4,400 tyres and 11,700 wheels, with prices for each. The tyre brands listed include, among others, Bridgestone, Goodyear, Dunlop, Michelin, Maxxis, Pirelli, Continental, Hankook and BFGoodrich.
JAX Tyres also offer a wide variety of services to customers, including servicing brakes and suspension, wheel alignment and balancing and vehicle servicing.  In addition they offer nitrogen inflation for customers with larger vehicles, which can provide better grip, increased tyre life and improved fuel consumption.
JAX Tyres has entered into an arrangement with Tyrecycle to ensure that used tyres are disposed of in environmentally friendly ways, instead of just becoming landfill.  This arrangement sees used tyres recycled into a variety of products, including use as a fuel source.
About the author of this page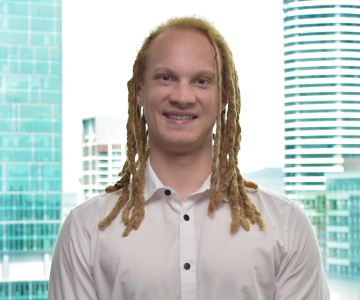 This report was written by Canstar Blue's Content Projects Lead, Dean Heckscher. He's our resident expert on all things automotive, health & fitness, streaming and more. Dean is also one of Canstar Blue's customer research report producers, helping to turn complicated subjects into easily-digestible information for our readers. He's passionate about helping consumers make better-informed purchase decisions on all manner of consumer goods and services.