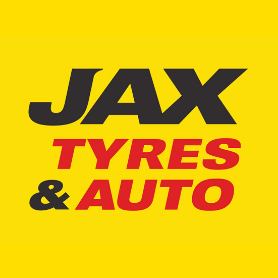 Jax Tyres Review & Guide
One of the more well-known tyre retailers in Australia, Jax Tyres has been on the tyre landscape since 1949, with their first store opening in Sydney. While primarily a tyre retailer, Jax Tyres then expanding its range of services to include auto-repair work in 1986, before merging with Quick Fit Tyres in 2005, before it itself being acquired by South Korean tyre company Hankook in 2017.
Jax Tyres has continually expanded over the years, with the brand now operating in almost 90 locations around Australia. If you're looking to get some new tyres or some work done on your car, find out what Jax Tyres has to offer with this Canstar Blue guide.
Jax Tyres Services
In addition to stocking a wide variety of tyre types and brands, Jax Tyres also offers car servicing, wheel alignments, battery replacement as well as work on suspension and brakes to help keep you moving. Jax Tyres offers a vehicle servicing package for $179, which includes replacing engine oil, inspections to the water levels, brakes and steering, as well as tyre inspection and wheel balancing, although select vehicles – such as performance, commercial and 4WDs – potentially costing a bit more. Jax Tyres also offers services for fleet and commercial ranges, although it's best to contact individual stores to see if they have enough capacity to service your business.
You can purchase your tyres online, but Jax Tyres does not deliver them, as they need to be fitted and balanced in store, meaning while you can purchase online, you'll have to head in-store to receive them.
Jax Tyres has also teamed up with Tyre Stewardship Australia and Tyrecycle to properly recycle and reduce tyre waste.
Shopping for tyres? Check out JAX Tyres
What is myjax?
myjax is Jax Tyres' tyre maintenance program, offering savings and additional services to select customers. To qualify for the myjax program, you'll have to purchase four tyres from a qualifying brand – which is listed on the Jax Tyres website – and get a wheel alignment from any Jax Tyres store, all within a 30-day period. You can register up to five vehicles to one myjax account, with an invoice history also available through the myjax account.
Jax Tyre No Hassle Guarantee
Jax Tyres offers a No Hassle Guarantee for consumers, with guarantees available on the following services:
Tyre Guarantee: Jax Tyres offers a guarantee against manufacturing faults for the life of the tyre, limited to pro-rata replacements, which is calculated by the remaining tread depth. If the new tyre is fitted at Jax Tyres and is deemed to have a manufacturer's fault, Jax will replace the tyre on this pro-rata basis.
Brake Guarantee: All brake parts are guaranteed for 12 months or 20,000kms, with any part that fails during this period replaced or repaired free of charge by Jax Tyres.
Shock Absorber Guarantee: Gas shock absorbers and strut parts are guaranteed for 24 months, with any part that was installed by Jax Tyres failing within this timeframe replaced or corrected free of charge. Hydraulic shock absorbers are guaranteed for 12 months.
Wheel Alignment Guarantee: Wheel alignments are guaranteed for 90 days, provided all recommended repairs and replacement parts have been undertaken before the wheel alignment was carried out. All wheel alignments deemed to be done incorrectly by Jax Tyres will be corrected free of charge.
Wheel Guarantee: New wheels fitted by Jax Tyres are guaranteed for 12 months against structural defects and defects in finish, with any wheel deemed to have a fault to be repaired or replaced free of charge.
There are terms and conditions with Jax Tyres' guarantees, with Jax Tyres also outlining that you should make the claim with the store in which you had the work done.
What is JaxTribe?
JaxTribe is Jax Tyres' community group, which allows people to submit videos and keep up to date with news and competitions. Sign up is available online by contacting a staff member, or via the Jax Tyres social media pages.
Jax Tyres Payment Options
In addition to the classic payment options of cash and card, Jax Tyres also offers Buy Now, Pay Later options, including Zip Pay, Afterpay and Openpay, although the payment options are dependent on each individual Jax Tyres location.
Should I shop at Jax Tyres?
With a competitive tyre retailer market, Aussies have plenty of options to drive into when it comes to upgrading the tyres and checking under hood. While Jax Tyres has plenty to offer motorists, with plenty of options means plenty of competition, meaning it's best to do your research before heading in-store, as you may be able to find a cheaper price or wider range of services elsewhere.
Photo Credit: Shutterstock
About the author of this page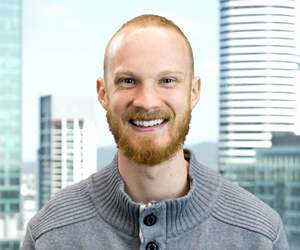 This report was written by Canstar Blue's Content Projects Lead, Dean Heckscher. He's our resident expert on all things automotive, health & fitness, streaming and more. Dean is also one of Canstar Blue's customer research report producers, helping to turn complicated subjects into easily-digestible information for our readers. He's passionate about helping consumers make better-informed purchase decisions on all manner of consumer goods and services.