It's 8:30am, you've slept through four alarms and are now running late to work. Commuter traffic means a normally 20-minute bus ride will take double that, so your options are either be late or blitz your bike in. But the ride is super long and you'll be sweaty afterwards, with no time to duck into a shower. Enter e-bikes, the modern solution to dauntingly long and hilly rides, getting you from point A to B in a reasonable time, while staying fit to boot.
With that to set the scene, welcome to our starter guide to electric bikes, answering all of those questions you're afraid to ask. Let's begin with the basics.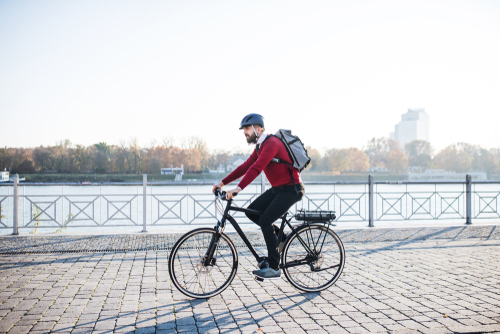 What is an electric bike?
An electric bike, or e-bike, is much like a classic pedal bike, just with a motor attached for extra propulsion. Generally speaking, there are two types of electric bikes, a pedal-assist (or pedelec) or a power-assisted bike, which work somewhat like an electric scooter. Of the two, the former is much more popular.
What e-bikes can you get in Australia?
In Australia, there's an abundance of electric bike brands to choose from, some made locally and others imported from leading e-bike manufacturers around the world. While it's unlikely you'll find any one shop that stocks all of the brands below, you'll be sure to recognise some of these names when you go out for a browse.
●      BBB

●      Dyson

●      Earth

●      EcoRide

●      Electra

●      eZee

●      Focus

●      Gazelle

●      Gepida

●      Giant

●      Go Cycle

●      Grace

●      Haibike

●      Kalkhoff

●      Lekker

●      Momentum Electric

●      Orbea

●      Ordica

●      Reid

●      Rise & Muller

●      Scott

●      Seabob

●      Shogun

●      SmartMotion

●      Tern

●      Trek

●      Vallkree

●      Yuba

●      Wisper

●      XDS
Are electric bikes legal?
Yes, as long as you're wearing a helmet. However, Australian bike laws dictate that it's illegal to ride an electric bike on the road or in bike lanes with a pedal assist system or a power output of more than 250W. For bikes without the pedal assist, this drops to 200W. In both cases, the motor speed must be limited to 25km/h. These laws don't apply to off-roading.
How do electric bikes work?
We're not engineers, mechanics or anything of like, but in absolute layman's terms, here's what's to know about how electric bikes work.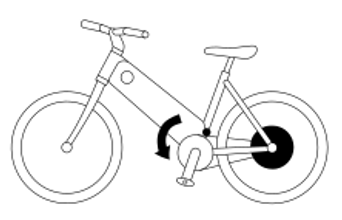 Pedelec bikes: Pedal-powered bikes, or pedelecs, work by only engaging a motor when the rider is pedalling. What this means is that your riding will be assisted by the motor, making it easier to pedal when necessary, but that you'll still have to use your leg muscles to make it go.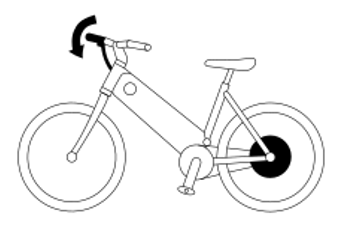 Power-assisted bikes: Even though they're less popular, this is what comes to mind when most people (who don't ride them) think of electric bikes. To make these bikes move, pedalling isn't required, working more like an electric scooter using hand-controlled acceleration. Keep in mind that even though pedalling may not be required, most riders on this sort of bike will use manual pedalling and their accelerator to go along.
How do you charge an electric bike?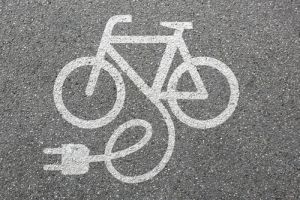 With most e-bikes, you'll find that the battery pack is removable, which is then connected to a cable and plugged into a wall much like a laptop. To elongate the life of your electric bike, some manufacturers recommend you don't regularly let your battery drop to 0%, topping it up with a charge when it gets under 50%.
How fast do electric bikes go?
Electric road bikes in Australia should be designed to cap out at 25km/h, but that doesn't mean you can't pedal past that speed. How fast you'll go with an electric bike will depend entirely on your personal circumstances. Things like air resistance, tyre pressure and, more obviously, your path will play a huge role in how fast you roll.
Do you need a licence to ride an electric bike?
In Australia, no. You need a licence if you're going to power an electric scooter over 50cc in all states, which come with a motor much more powerful than what you'll see on an e-bike.
How much do electric bikes cost?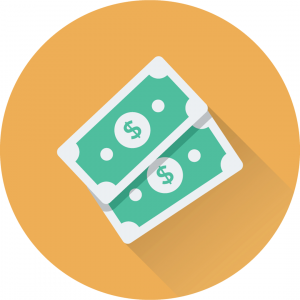 There's a big gap between the cheapest and most expensive electric bikes. They can vary between just under a thousand dollars brand new to over $15,000. Generally speaking, if you're after a regular commuter bike, it's unlikely you'll reach the tail end of that bracket- you're looking at a few grand for a well-known brand producing a reliable product.
Second hand electric bikes
When buying a second hand electric bike, the same rules apply as they would to any other preloved item. Make sure it's functioning and will continue to do so in the near future and you should be good to go. Unfortunately, an uninformed buyer may not know what to look out for, so to help out we've put together a list of questions you should ask when you go and inspect:
When did you buy the bike?
Do you have proof of purchase?
When was the last time the bike was serviced?
Are there any faults I need to know about?
How often did you use the bike?
How many km are on the odometer?
Have you switched out any of the parts?
Why are you selling the bike?
Can I make my bike electric?
Yes, you can, though don't expect it to be cheap. Some e-bike shops will sell you what's called a conversion kit, typically coming with a motor laced into a rim, battery, charger and instruction manual to help you install it. These kits can range anywhere from a few hundred to a few thousand, which is ultimately cheaper than buying a pre-built e-bike, but a little more effort.

Image credits: Alex Emanuel Koch/shutterstock.com, Markus Mainka/shutterstock.com, Pro Symbols/shutterstock.com