Unless you got really lucky and scored a TV from Santa this Christmas, you might be in the market for a new high-tech TV to give your living room a bit of an upgrade. But don't fret, there are plenty of post-Christmas sales to be had on a range of appliances, including TVs. Here are some of the best deals that we've found this festive season.
TV Sales at The Good Guys
From December 29, 2019 to January 1, 2020, you can get up to $700 off TVs at The Good Guys. See below for some of the standout deals from one of our affiliated partners.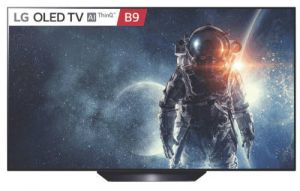 LG 65″ 4K OLED SMART LED TV (OLED65B9PTA)
Priced at $2,795, down from $3,495 – $700 off*
This LG OLED 65" TV offers plenty of high-tech features for your living room. LG's Alpha 7 Gen 2 Intelligent Processor and its 4K Cinema HDR with Dolby Vision and Dolby Atmos are claimed to provide a cinematic experience whether you're watching the game, or are gearing up for movie night. Plus, its OLED Display is stated to generate over a billion colours combined with no backlight to further enhance the colours.
LG ThinQ AI technology lets you access Google Assistant and Amazon Alexa with your LG TV's Magic Remote
This TV also works with Apple AirPlay 2 and HomeKit, meaning you can watch your favourite movies including Dolby Vision titles, listen to music and share your photos on the big screen
This unit has a 1449mm width, an 869mm height, and 246mm depth. It also has a 4.5 star energy efficiency rating.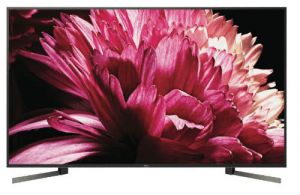 Sony 65″ 4K UHD Smart LED TV (KD65X9500G)
Priced at $1,995, down from $2,495 – $500 off*
This Sony 65" X95G smart TV (KD65X9500G) is also jam packed with new technology. Its X1 Ultimate Processor is stated to detect hundreds of different objects on the screen and enhance brightness and colour. Additionally, its 4K HDR is claimed to take gaming and movies to the next level. Plus, its Dolby Vision is stated to create a cinematic experience, while the X-tended Dynamic Range provides enhanced contrast to your TV's picture, according to the brand.
This Android TV can be controlled through your voice using Google search to find content across its multiple services
It also has a built in Chromecast, allowing you to watch content from your subscription streaming services such as Netflix via a compatible smart device
This model features a 1229mm width, an 710mm height, and 51mm depth. It also has a 3.5 star energy efficiency rating.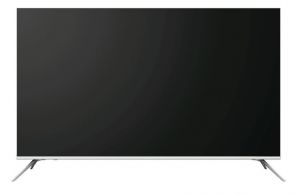 Hisense 75″ 4K UHD Smart ULED TV (75R7)
Priced at $1,795, down from $2,295 – $500 off*
A slightly larger unit, this Hisense ULED 75" smart TV offers Ultra HD quality, which is stated to provide enhanced brightness, colour and clarity for a home cinema experience. With its wide colour gamut, the colours are claimed to be more vibrant and surrounded by deep blacks. Plus, its Ultra Local Dimming is designed to improve the contrast on your screen only where necessary, meaning everything else stays in balance, according to the brand.
You can control the TV via a compatible Android or iOS device with the RemoteNOW app and customise your favourite channels and view real-time program information
It also features the all-new VIDAA U3.0 AI with Voice Control Technology for ease of use
It's 1061mm high, 1668mm wide, and 331mm deep. It also has an impressive 7-star energy efficiency rating.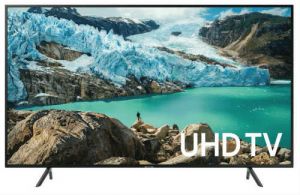 Samsung 65″ 4K UHD Smart LED TV (UA65RU7100WXXY)
Priced at $1,118, down from $1,495 – $500 off*
Last but not least, this 65" Samsung TV offers 4K Ultra High Definition, allowing you to watch your favourite shows and movies with improved brightness and clear, sharp details when you view compatible HDR 10-Plus content. Its High Dynamic Range is said to deliver high contrast when dark or bright images are on screen. It also lets you take gaming to the next level with Samsung's Game Mode, claimed to deliver smooth images and fast motion with low input lag.
You can access content like Netflix, YouTube and Stan with your subscription, as well as connected devices via the Smart Hub
You can also use Bluetooth connectivity for all your compatible devices and forget the messy cables
This model features a 1457.5mm width, an 917.3mm height, and 312.8mm depth, plus a 5-star energy efficiency rating.
Other Boxing Day TV Sales
Here's what else you can find from other retailers in the TV department:
| Model | Sale Prices | RRP | Savings |
| --- | --- | --- | --- |
| CHiQ 55 Inch 4K UHD HDR Android Smart LED TV U55H10 | $653 | $1,199 | $546 |
| Palsonic 65 Inch 4K UHD Smart LED TV PT6525SU | $1,009 | $1,399 | $390 |
| TCL 75 Inch C8 Series 4K UHD HDR Smart Premium QUHD LED TV 75C8 | $2,185 | $2,499 | $314 |
Source: Prices taken from respective retailers, correct as of December 2019.
Appliances – in particular, new TVs – aren't cheap, so waiting for the sales to come around may be a smart idea. However, make sure you do your research before you settle on anything because you don't want to be left disappointed with your latest purchase. These discounts won't last so make sure to get in quick to not miss out – happy shopping!
Picture credits: Gorodenkoff/shutterstock.com
*Prices taken from The Good Guys, correct as of December 2019.