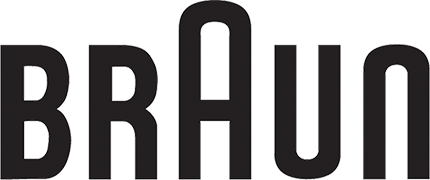 About Braun Blenders
Braun makes a pretty good jug blender, the JB3060. Part of their Tribute Collection, the blender contains some interesting innovations such as a triangular jug for efficient circulation. This triangular jug shape is also supposed to create both a horizontal and vertical flow, which is efficient and gives better blending results.
The Braun JB 3060 has five blending speeds, as well as a turbo function, all powered by an 800 watt motor. The power enables you to make a huge array of different things. To add to the many possibilities of this blender, the jug is made of Thermo Resist glass, suitable for holding anything from icy drinks to hot soups.
Canstar Blue customer satisfaction survey results
A brief history of the company
Braun has a long history of making many different appliances. It all started back in 1921, when Max Braun, a German mechanical engineer, established a small engineering shop in Frankfurt. He began producing component parts for radios in his shop in 1923, and by 1928 the company has grown so much that it had to move to a bigger shop.
The success of the company can be attributed to the use of plastic, and in 1930 Braun was Germany's leading radio manufacturer. Innovation came about in the company when Braun produced one of the first combined radio and record players in 1932.
The Braun brand itself wasn't introduced until 1935, but was pretty much abandoned during the war. They ended up having to rebuild the Frankfurt factories after they were almost completely destroyed, and then start all over again with 150 employees.
It was very much back to business after the war, and Braun once again became a top radio and audio equipment manufacturer. By 1954, they were also producing film slide projectors, and marketed the first automatic projector in 1956.
The 50s also marked the beginning of Braun's most famous product to date: the electric shaver. From this point on, the company went on making high-quality electronics through the 60s, with their projectors becoming very popular.
It was in the 1970s that Braun turned to home appliances, and the hi-fi products and projectors were discontinued. Although, they did eventually become part of another company: Gillette. This same company took full control of Braun's operations in 1982.
Since then, Braun has still held a leading position among appliances manufacturers, but suffered losses through the end of the 90s. Today, the bathroom equipment sector of the brand is owned by Proctor and Gamble, while De'Longhi owns the Brand relating to kitchen appliances.