Convair Air Conditioners Review
Sometimes finding the best portable air conditioner isn't always a breeze. But with a product range as compact as its appliances, Convair has narrowed the search with its selection of portable refrigerated air conditioners that are worthy of consideration. The range includes units with up to 5.3kW of power and offers features including anti-frost function and 25-hour timer. Convair's air conditioners typically cost between $500 and $1,100.
Convair is one of several brands owned by what is claimed to be the country's largest air conditioning manufacturer, Seeley International. Since starting out in 1972, the Australian 'family-owned' business now exports heating and cooling products such as Convair's portable air conditioners to more than 100 countries. Other items available include portable evaporative air coolers, evaporative-coolers, portable fans and portable heaters.
To help you keep your head cool in the appliances aisle, we've listed a few Convair air conditioners and discuss their features and prices to help you decide if this is the brand for your cooling needs.

Convair CP18CW1 (002590)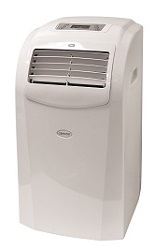 If you're looking for a small air conditioner with big power, the Convair CP18CW1 might be something to consider. Featuring three speed settings and a 5.3kW cooling capacity, the 002590 Convair model is said to be powerful enough to cool large living areas.
Some of the key features include:
Anti-frosting function
Aquasmart condensate disbursement system
Thermal protection
24-hour timer
The temperature on the Convair 002590 can be managed using the remote control.
RRP: $1,099*
Convair CP15HW1 (002507)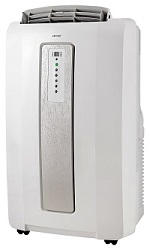 Can't decide on whether to invest in a heater or conditioner? Models like the Convair CP15HW1 offers the best of both worlds, with a 4.1kW cooling capacity and a 3.5kW heating capacity. The temperature on the 002507 can be managed via a remote control as well as the electronic controls on the appliance itself.
R410A refrigerant technology
Thermostat control
Auto pump-out drain feature
Aquasmart condensate disbursement system
24-hour timer
RRP: $759*
Convair CP12CW2 (002491)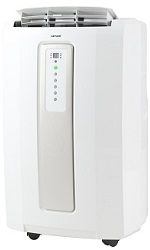 One of the more affordable options available from the brand, the Convair CP12CW2 includes three fan speeds and provides a cooling capacity of 3.5kW. Similarly to other products in the range, the 002491 model features an Aquasmart condensate disbursement system and uses R410A refrigerant technology. It also has a 24-hour timer and LED display.
The temperature can be adjusted using the remote control or the electronic controls on the appliance.
RRP: $599*
Convair CP10CW2 (002569)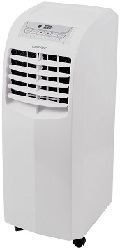 Described as a compact portable air conditioner packed with features, the Convair CP10CW2 might be your next low cost solution for summer. While the 002569 model offers the smallest cooling capacity in those in this review (2.93kW), the manually adjustable louvres is said to improve cooling performance. As a safety measure, the appliance includes a 25-hour on and off timer with a reminder sound. Similar programs to the other models include the three-minute restart delay function and sleep mode.
Other key features include:
Integrated remote control compartment
Electrical cord storage
LED control panel
RRP: $499*

Should I buy a Convair air conditioner?
To help you keep cool in the warm summer months, Convair has a small selection of portable air conditioners to choose from. If you're looking for a portable air conditioner powerful enough to cool a large living space, the 5.3kW Convair 002590 might be your best bet. But the $1,099 price tag makes this a significantly more expensive option compared to other items in the range, especially with the second priciest item costing $759. Despite features like the anti-frost function, this model shares many of the same settings found with other Convair air conditioners.
The brand also offers the Convair 002507, which provides both heating and cooling capacities. This may be an ideal option for people who want an affordable year-round cooling and heating solution.
Still unsure whether Convair has the right air conditioner for you? Check out Canstar Blue's air con ratings page to compare a variety of air conditioners from brands like Rinnai, Kogan, DeLonghi and Dimplex. We also have plenty of tips on how you can find the best air conditioner for your home via the link below.
Air Conditioner Reviews & Ratings
About the author of this page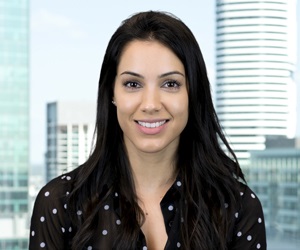 This report was written by Canstar Blue's Home & Lifestyle Content Lead, Megan Birot. She's an expert on household appliances, health & beauty products, as well as all things grocery and shopping. When she's not writing up our research-based ratings reports, Megan spends her time helping consumers make better purchase decisions, whether it's at the supermarket, other retailers, or online, highlighting the best deals and flagging anything you need to be aware of.
*Prices taken correct as of September 2018.