Dimplex Air Conditioners Review
Dimplex is a name you may not have heard of in the air conditioning world, but it has a strong presence in Australia with both portable and split system units on offer. While arguably not of the same pedigree as Panasonic and Samsung, Dimplex can make cooling affordable and easy. There is a fairly large range of portable, window and split system air conditioners on offer, starting at less than $500. So if you're sweating out this summer worried about not affording an air conditioner, less than $500 may provide some relief. Review the Dimplex range below with Canstar Blue.
Dimplex Air Conditioners
Dimplex produces a fairly large range of air conditioners. Whether you're looking for the ultimate cooling solution in a split system air conditioner, a handy portable option or a cheap and effective window-based solution, Dimplex likely has you covered.
Dimplex Split System Air Conditioners

As far as effective cooling goes, it's pretty tough to beat a split system. You may have looked at other brands and thought that over $1,000 for a 2kw system was too expensive, but Dimplex does offer cheaper cooling than some of the biggest brands. Dimplex produces five models in these series:
From 2.5kw to 7.8kw, Dimplex has you covered from a smaller bedroom to a small apartment.
All split systems come with a 5 year warranty, an LED display, 24-hour timer, quiet operation function, and auto-restart with memory. As for the pricing, a 3.2kw model can be found for under $1,000, which would feasibly be enough for a lounge room or bedroom. And with a 39db operating level, it offers quiet operation too. Despite these cheap prices, Dimplex split systems achieve respectable energy star ratings; the 3.2kw model comes with 3 stars for cooling, and 3.5 stars for heating.


Dimplex Portable Cooling
If you're after a quick solution or if you live in a rental and can't install anything, a portable air conditioner may be a good bet. This seems to be Dimplex's bread and butter – at least as far as air conditioning goes – and the brand offers up to seven models. Most models boast dehumidifying power as well, which is handy for humid climates, or if you have a personal library and need to keep books in good condition. All but the smallest model feature this dehumidifying capability.
Power figures range from 2.6kw up to 5.3kw
Portable air conditioners can generally be found for cheaper than split systems, with 5.2kw of cooling power found for less than $1,000.
However, while you do get 'bang for buck' cooling, portable air conditioners do fall short in other areas. Such areas are noise levels and energy efficiency, with equivalent split systems generally getting better marks in both. If you're after a quick solution, a Dimplex portable air conditioner may be a good bet, but for a more permanent solution, a split system or a window air conditioner as explained below may be a better bet.

Dimplex Window Box Air Conditioners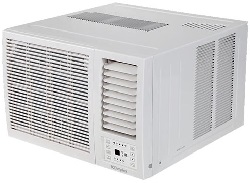 As a somewhat 'median' between the two types of air conditioners mentioned above, window air conditioners can be either a temporary or more permanent solution. All you have to do is knock out a suitable window panel and you're mostly good to go. Window air conditioners are also often delightfully called 'box' air conditioners. Dimplex offers two models in this category so cool your box and let's compare the two:
6kw (DCB09) and 4.1kw (DCB14): These two models would suit either a bedroom or a midsized lounge room respectively.
Dimplex claims the 2.6kw model is good for a room up to 20m², and the 4.1kw model is good for a room sized 27m².
Both models feature a quieter 'sleep mode' with three fan speeds, a 24 hour timer, remote control operation and operating temperatures from 18°C to 31°C. While you do get convenient cooling and flexibility of installation, window air conditioners are generally the least efficient of the three categories in this report. These two Dimplex models have only 1.5 star cooling energy ratings. For bang for buck cooling, a window air conditioner may be a good solution, but once again split systems are hard to beat for efficiency.

You may also be interested in:
Is a Dimplex air conditioner worth the money?
Dimplex may not be a household name when it comes to air conditioning, but it does produce a large range of cooling and heating solutions. From split systems, to portable units to window air conditioners, Dimplex has a large range at a cheaper price. Bigger brands often come in at double the price, while a lot of the Dimplex range can be found for under $1,000. The trade-off with this is that customers generally sacrifice tip-top energy efficiency and extra features. While your wallet may be healthier in the short term, in the long term your electricity bills may start to feel the effects of a less efficient air conditioner. In any case, Dimplex represents an easy and cheaper solution this summer; with split systems, window air conditioners and small portable units on offer, there's likely a model and size out there for most people.
Air Conditioner Reviews & Ratings
About the author of this page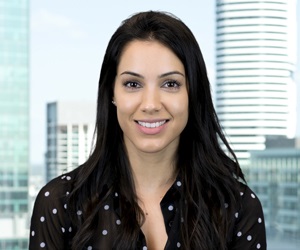 This report was written by Canstar Blue's Home & Lifestyle Content Lead, Megan Birot. She's an expert on household appliances, health & beauty products, as well as all things grocery and shopping. When she's not writing up our research-based ratings reports, Megan spends her time helping consumers make better purchase decisions, whether it's at the supermarket, other retailers, or online, highlighting the best deals and flagging anything you need to be aware of.