Rinnai Air Conditioners Review
Picking an air conditioner can be hard work and when you're in the depths of a hot Aussie summer, the last thing you want to do is spend one more day sweating it out when you don't need to. Fans can only do so much – for ultimate cooling you'll probably want an air conditioner. Rinnai is a Japanese brand and has a particular penchant for making a large range of air conditioners. Rinnai manufactures inverter split systems – with the ability to combine them with one outdoor unit – ducted air conditioners, portable air conditioners and even evaporative coolers. Compare the Rinnai range and find out what you can expect to pay in this Canstar Blue review.
Rinnai Air Conditioners
Rinnai may not be your first brand association with 'air conditioners' but it has a large range to choose from, with different sizes and types on offer.
Rinnai Split System Air Conditioners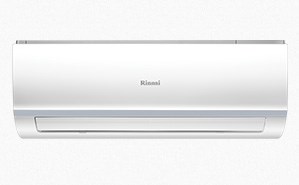 Split systems are your 'do-anything' air conditioner and Rinnai has two key series on offer. Within each series there are many models with different cooling and heating capacities.
D Series: The 'platinum' range with Wi-Fi connectivity, improved energy efficiency, DRED compatible, 'super' quiet operation, cooling capacities between 2.6kw and 8.0kw.
G Series: The 'premium' range, also with Wi-Fi connectivity, DRED functionality, quiet operation, cooling capacities between 2.5kw and 7.0kw
Both series offer much the same array of features, including WiFi connectivity to control your air con from anywhere, but the D Series may go one better for noise levels and energy efficiency. For example, the 2.6kw model in the D Series boasts a 4-star energy rating, while the 2.5kw model in the G Series has 3-stars in comparison. G Series can be found for cheaper, with 2.5kw models costing under $800, while bigger capacities can be found mostly for under $2,000.
What is DRED?
DRED stands for 'demand response enabling device'. What this basically means is that an electricity company can limit the amount of power that an air conditioner can consume. This then can reduce consumption in peak load times. This happens by triggering a ripple through the power supply that triggers a response to enable 'DRED'. Don't worry, it sounds DREDful, but this means air conditioners enabled with this feature can save power usage when it matters most. This may be especially useful if you have a time of use energy tariff. Both Rinnai split system series have this feature.
Rinnai Ducted Air Conditioning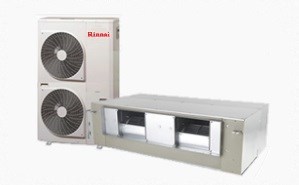 Rinnai has just one key series in this category, but with many sizes on offer. Ducted air conditioning may be ideal if you're building a home or heavily renovating your current one. While ducted air conditioning generally uses more energy than any other type of air conditioning, it's also the most effective.
Rinnai's systems feature a '3D DC' inverter system, can cool the whole home or be zoned, come with a five year warranty and come with wired programmable control.
Power capacities range between 7kw and 17kw – suitable for anything from a small apartment to an entire house.
Cooling capacities are huge, with ambient temperatures available from 15°C to 50°C, and heating from 15°C to 24°C. Prices vary wildly with installation costs and what size you purchase, so it pays to enquire with an available stockist.

Rinnai Portable Air Conditioners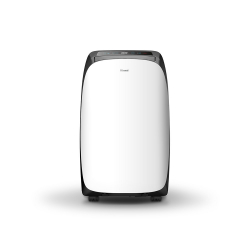 Portable air conditioning is ideal for renters or for those who can't be bothered with any form of installation and need the air conditioner to move to where they are. The trade off with this is that portable air conditioners are often less efficient power kilowatt compared to split system air conditioners. On the other hand, they can be cheap to buy:
Rinnai offers two models – 3.5kw or 4.1kw – enough for a bedroom up to a midsized lounge room.
They both come with a two year warranty and a delay timer so you could potentially walk into a cool room after a long day at work.
Both models come with a remote control and a 3-speed fan.
If you're after a 'bang for buck' convenient cooling solution, a portable air con may be a good bet. Rinnai's two models can both be found for under $800, making them a suitable option if on a budget.
Rinnai Evaporative Coolers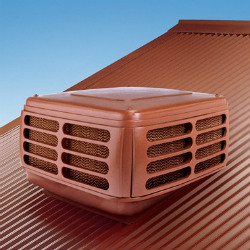 Most air conditioners do a very good job of cooling and removing humidity, but what if you want to add humidity? Evaporative air conditioners take vapour from outside and can disperse it finely inside. This can be ideal for drier climates, of which Australia has many. Evaporative air conditioners, however, are largely unsuitable for more humid areas as people want to escape the humidity rather than bask in it. As such, Rinnai's evaporative coolers are only available in South Australia and Western Australia – arguably Australia's driest states. There are three series on offer – an A Series, C Series and S Series:
A Series: Suitable for replacement of existing units with a range of colours on offer
C Series: Low profile design, with an 'advanced' water management system
S Series: High-efficiency centrifugal fan with a programmable controller
These evaporative coolers all boast up to 130mm-thick cooling pads, which are responsible for bringing the cool moist air in. As you might suspect, these evaporative coolers all require installation and are to be placed on the roof of your home so an installation professional is required. Installation means that prices vary wildly, so it pays to check in with a retailer in your area.
You may also be interested in:
Rinnai Multi-Head Systems
As a common feature among air conditioner brands these days, Rinnai enables the use of one outdoor unit to power many indoor units. This can save on space outside and deliver maximum cooling capacity for multiple rooms inside. Ducted and split system configurations are available. Split systems boast Wi-Fi connectivity and all the usual gamut of features you'd likely expect with a Rinnai air conditioner. Due to installation costs, total prices can vary wildly, but multi-head systems can save on both space and money by using one outdoor unit to power many indoor units.
Is a Rinnai air conditioner worth the money?
Rinnai may be a name you associate more with your hot water heater than your air conditioner, but the Japanese brand has a pretty wide range to keep you cool in the summer and warm in winter. It boasts a large range with most types of air conditioners out there – including evaporative coolers, which is a rare occurrence among mainstream brands. Prices are also cheaper than many other brands, with most split systems costing less than $2,000 and portable units less than $1,000.
Rinnai is also no slouch in the energy-efficiency department, with its split systems boasting up to 4 stars for cooling. Rinnai also has a large range of cooling capacities on offer to suit any need – from a small bedroom up to an entire house. Rinnai may not be one of the big players in the air conditioning game, but you may want to keep the brand in mind the next time you're looking for an air conditioner.
Air Conditioner Reviews & Ratings
About the author of this page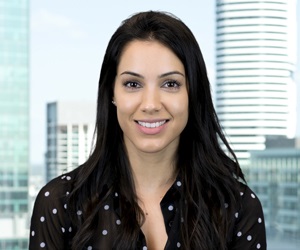 This report was written by Canstar Blue's Home & Lifestyle Content Lead, Megan Birot. She's an expert on household appliances, health & beauty products, as well as all things grocery and shopping. When she's not writing up our research-based ratings reports, Megan spends her time helping consumers make better purchase decisions, whether it's at the supermarket, other retailers, or online, highlighting the best deals and flagging anything you need to be aware of.