Fact Checked
DeLonghi still the coolest choice in portable air con ratings
An installed air conditioning unit not an option? Well, you've come to the right place to compare your next best option for summer – portable air conditioners. These bad boys are often the unsung heroes of hot Australian homes, helping to keep us cool and calm, no matter which room of the house you're in. Not all portable air conditioners are made equal however, which means you have lots to think about before busting out your credit card in preparation for a hot summer. When it comes to upfront costs, reliability, functionality and ongoing electricity costs, there can be a big difference. To avoid any nasty surprises, let our 2020 review and ratings prevent you from getting too hot under the collar over your next purchase.
To find out which portable air conditioners Aussies rate best, Canstar Blue surveyed hundreds of people across the country and asked them to review the appliance they have recently bought and used across a range of important factors, including noise levels, moveability (yes, that's a word, and definitely a thing), ease of use, value for money and so on. Basically, we want to help you find the right portable air con unit, and it's really no sweat.
So, what did we find this year? Well, DeLonghi topped our ratings once again, scoring five-stars for overall customer satisfaction and in other areas.
Best Portable Air Conditioners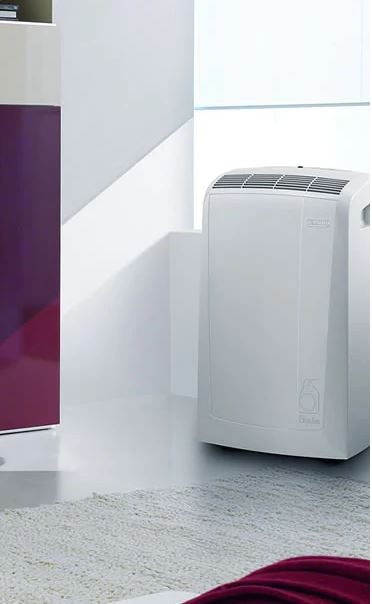 Here are the best portable air conditioners in Australia, as rated by consumers in Canstar Blue's latest survey:
DeLonghi
Convair
Midea
Kogan
Arlec
DeLonghi was rated best for portable air conditioners, scoring five-star reviews for features & functionality, reliability, value for money and overall satisfaction. In 2020, all brands managed to score a five-star rating in at least one or two categories. This includes runner-up Convair for value, reliability and quietness, Midea for moveability, as well as Kogan for bang for your buck and Arlec for ease of use and functionality.
For overall customer satisfaction, Convair, Midea and Kogan landed on a solid four stars and Arlec on a moderate three stars.
To help you identify which portable air con you might like to buy, read on to find out what each of the five brands in this year's review have to offer. We'll also look at other notable brands not included in our ratings, as well as the many factors to consider when buying one.
It's important to note that this page only reviews portable air conditioners. Canstar Blue also have consumer rating and reviews on permanently installed air conditioners if your home is better suited to that appliance.
Portable Air Conditioner Brands
DeLonghi Portable Air Conditioners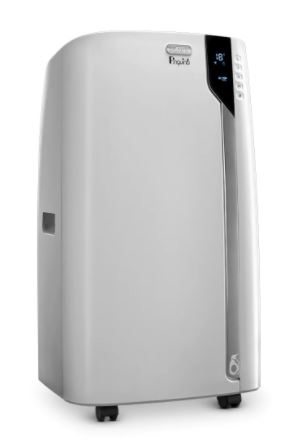 It's perhaps best-known for coffee makers, but this Italian manufacturer creates small appliances for all around the home. DeLonghi's flagship Pinguino portable air conditioner range includes several nifty models, with prices ranging from $430 to $1,000. Expect three fan speeds and a dehumidifier on some models, with others featuring reverse-cycle functions (i.e. can also produce heat).
Most models also use air-to-air technology, with smaller units coming with handles and castors to allow you to easily move the model from room to room without raising a sweat. The more 'modest' versions include a 12-hour electronic timer and thermostat, while mid-range models take the timer limit up to 24 hours. The latest range adds more power and features, as well as a higher price tag. All include LED displays and remote control, plus are said to be optimised for silent operation, producing a noise level of 64 decibels.
DeLonghi's portable air conditioner range includes (but is not limited to):
DeLonghi Pinguino Air-to-Air (PAC EX130): $999*
DeLonghi Water to Air Portable Reverse Cycle Air Conditioner (PAC WE120HP): $949*
DeLonghi Pinguino Air-to-Air (PAC AN112) SILENT: $799*
DeLonghi Pinguino Air-to-Air (PAC N77ECO): $649*
DeLonghi Pinguino Air-to-Air (PAC N120): $430*
DeLonghi was rated five stars for functionality, reliability, value for money and overall satisfaction. It received four stars in the remaining categories.

Convair Portable Air Conditioners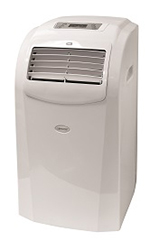 Convair produces refrigeration cycle portable air conditioners, with its range generally sitting at the more affordable end of the spectrum compared to others, starting from about $400. It may be worth a look if you're strapped for cash but still want to keep your cool. While it seems Convair has recently withdrawn from the Australian market, you may still find its units via other online channels with cooling capacities ranging from 2.93kW to 5.3kW.
Expect features such as easy glide wheels and a carry handle for movability, plus a remote control for convenience. Some models also have up to three speed settings, a 24-hour timer and an LED display. The (CP15HW1) unit is the only model to provide reverse cycle cooling and heating. The (CP18CW1) is its largest and most powerful model, designed for cooling large living spaces. It features an anti-frosting function, Convair Aquasmart condensate disbursement system as well as thermal protection.
Convair's portable air conditioner range includes:
Convair CP10CW2 (002569): Price not advertised
Convair CP15HW1 (002507): Price not advertised
Convair CP18CW1 (002590): Price not advertised
Convair rated five stars for quietness, reliability and value for money, and four stars for overall satisfaction.

Midea Portable Air Conditioners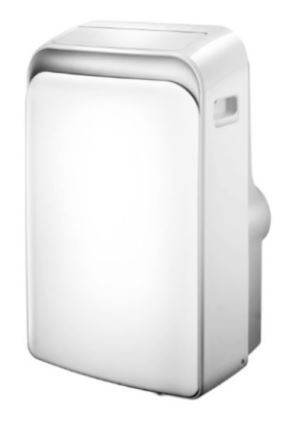 Midea may not be a brand that immediately comes to mind, perhaps because it's only been in Australia since 2019, although the Chinese brand was established way back in the 1960s, with operations in over 200 countries worldwide today.
Midea comes to the fore with an arguably modest range of portable AC units, with standard cooling capacities ranging from 2.9kW to 4.4kW. Most Midea models use an indoor inflow system for cooling and come with similar features across the range, including a 24-hour timer, dehumidifier function, three fan speeds, sleep mode, remote control, Wi-Fi connectivity (optional) and noise levels below 52 (dbA). Models from the range also come with handles, castors, and a ducting and window kit.
Here's Midea's range of portable air conditioners:
Midea 2.9kW Portable Air Conditioner PF Series (PFMI29): Price not advertised
Midea 3.8kW Portable Air Conditioner PF Series (PFMI38): Price not advertised
Midea 4.1kW Portable Air Conditioner PD Series (PDMI41): Price not advertised
Midea 4.4kW Portable Air Conditioner PD Series (PDMI44): Price not advertised
Midea scored five stars for moveability and four stars for value for money, quietness and overall satisfaction. It got three stars everywhere else.

Kogan Portable Air Conditioners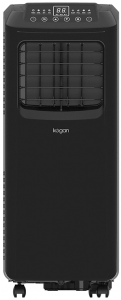 Australian online retail giant Kogan was founded in 2006 out of a garage, and over a decade later is powering through the appliances and electronics markets with established brands, as well as its own private label products for bargain hunters. Kogan features a wide range of portable air conditioner models, with prices ranging from $159 to $1,200.
Expect power ranges between 2.9kW and 5.2kW, with features such as various operating modes (air conditioning, dehumidifying, heating and fan, etc.) plus sleep and smart functions to automatically meet your cooling needs. Some also include a 24-hour timer, remote, and window exhaust connection kit. The reverse cycle models (available in 4.1kW and 5.2kW) add heating function to the portable units, suitable for large areas such as living rooms. These also include a dehumidifying mode and three fan speed settings, auto swing and window exhaust kit.
Kogan's portable air conditioner range includes (but is not limited to):
Kogan SmarterHome 5.2kW Portable Smart Heater & Air Conditioner: $1,099*
Kogan 4.4kW Portable Air Conditioner (15,000 BTU): $999*
Kogan SmarterHome 4.1kW Portable Smart Heater & Air Conditioner: $899*
Kogan 2.9kW Portable Air Conditioner (10,000 BTU, White): $699*
Kogan was rated five stars for value for money and four stars for reliability, moveability and overall satisfaction. It got three stars in the remaining categories.

Arlec Portable Air Conditioners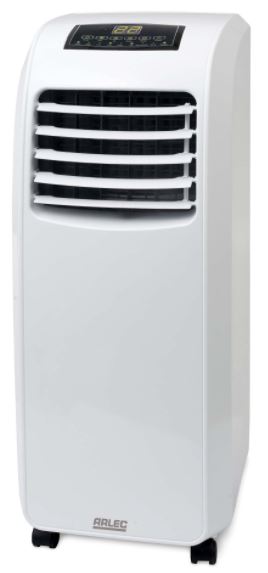 Arlec is a relatively lesser-known brand on the market, although it's been around since the 1940s, starting out in a small laundry at the St George Hotel in Melbourne. Since then, the brand branched out to the heating and cooling market, as well as in lighting and electrical. In terms of portable air conditioners, the Aussie-owned brand offers a very small range. Prices for models start from around $400 and max out at $1,000, with cooling capacities between 3.5kW and 4.3kW. Common features to expect throughout the Arlec and Coolway range include remote control, 12-hour timer, LCD display and four-way directional air flow.
Arlec's portable air conditioner range includes (but is not limited to):
Arlec Coolway Portable Air Conditioner (CWAC11): Price not advertised
Arlec Portable Air Conditioner With 10,000 BTU (PA1000): Price not advertised
Arlec Portable Air Conditioner With 12,000 BTU (PA1213): Price not advertised
Arlec Portable Air Conditioner With 15,000 BTU (PA1500): Price not advertised
Arlec rounded up the scores with five stars for ease of use and functionality and four stars for moveability and reliability. It got three stars for overall customer satisfaction.

Other Brands who make Portable Air Conditioners
The five brands featured above are arguably the most prominent in the market, achieving the sample size required to be included in this year's comparison. However, there are others you might also like to consider for your portable air con needs, including:
Dimplex
Honeywell
Olimpia Splendid
Omega Altise
Polo Cool
Rinnai
TCL
Dimplex Portable Air Conditioners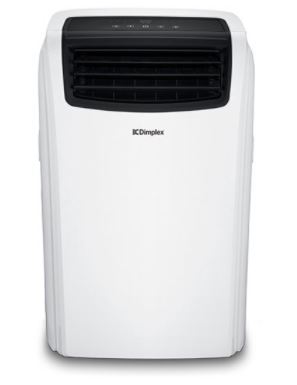 Specialists in home heating and cooling solutions, Dimplex offers several models of portable air conditioners. These units come in a range of sizes to suit different cooling needs, with cooling capacities from 2.6kW to 5.3kW, and are priced between $500 to $1,300. All feature a 24-hour timer with sleep mode, touch controls, a window kit and a nice smooth black and white finish.

Honeywell Portable Air Conditioners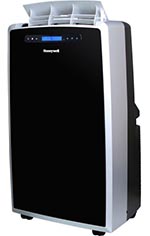 Honeywell produces sleek black portable air conditioners. For small rooms, it offers its 2.9kW unit, while for larger areas, you might like to consider its 4.1kW model. Expect a dehumidifying function along with a timer, remote control and window kit. Its 2.9kW unit can be had for around $700, while other models can go up to as much as $900.

Olimpia Splendid Portable Air Conditioners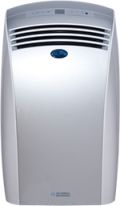 Exclusive to Harvey Norman, Olimpia Splendid features three models of portable air conditioners – COMPACT 14, 12, and 10. Expect features such as a fan-only mode, dehumidifying mode, and a timer to automatically switch the unit on and off. Prices range from around $899 to $1,100 with cooling capacities between 2.9kW to 4.1kW.

Omega Altise Portable Air Conditioners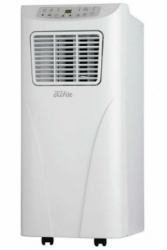 Omega Altise boasts clean, contemporary looks to blend into any living space. It has five models to choose from, with cooling capacities of between 2.6kW and 4.6kW. Standard features include electronic controls with a remote control, 24-hour timer, dehumidifying mode and numerous speed settings. Prices start from around $650 for its smallest unit and can go up to just over $1,400 for larger models.


Polo Cool Portable Air Conditioners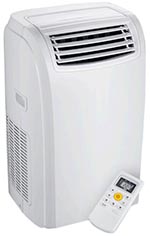 Polo Cool Appliances is an Australian-owned company with a number of portable air conditioners on offer. Its cheapest unit retails for just $649, with 2.9kW of cooling capacity, while the more powerful units are priced over $1,000. Expect features such as numerous speed settings, LCD displays and some featuring an independent dehumidification mode.

Rinnai Portable Air Conditioners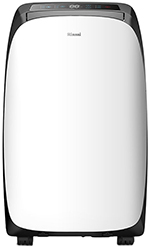 Japanese brand Rinnai is all over heating and cooling your home with its air conditioners, portable air conditioners and portable heaters. Its portable air conditioner range features a 3.5kW unit and larger 4.1kW unit. Expect prices of around $700 and $800 respectively. Features include adjustable temperature controls, swing functionality and a delay timer. There's also a dehumidifier mode to help remove moisture in the air and a sleep mode to adjust temperatures for energy-efficiency overnight.

TCL Portable Air Conditioners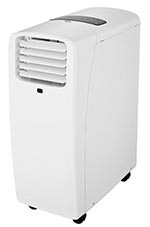 Better-known for its TVs, TCL also offers two self-evaporative air conditioners at the time of writing – 3kW and 3.5kW units. Both include a 24-hour timer, dehumidifying function, LED control panel, and a sleep mode. In addition, expect castors for portability, plus remote control for convenience. Prices are generally $700 to $800. Like the brand's televisions, TCL's portable air conditioners aren't the cheapest around, but they're not the most expensive either.

What should I look for in a portable air conditioner?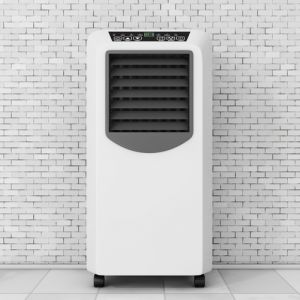 In addition to finding out which brands keep Aussie consumers the happiest in summer, our research also identified the drivers of customer satisfaction when it comes to buying portable air conditioners:
Value for money: 43%
Reliability: 16%
Noise while operating: 16%
Functionality: 10%
Moveability: 8%
Ease of use: 7%
Australians who have bought a portable air conditioner in the last three years spent an average of $551, our research found, which is quite modest considering portable air con models can cost more than $1,000. It seems that many consumers are price-conscious when it comes to buying portable air conditioners, and probably because they're often seen as short-term cooling solutions. However, a short-sighted approach could prove to cost you in the long run – after all, summer comes around every year!
How do portable air conditioners work?
There are two types of portable air conditioner mechanisms:
Refrigeration cycle air conditioners
Evaporative cooling air conditioners
What is a refrigeration cycle air conditioner?
Refrigeration cycle units use the same basic cooling system as most large air conditioners. The principal aim is to transfer the heat in a room to a refrigerant gas (which is usually just plain old air in household air conditioners), which is then circulated out of the building to a condenser where the heat is dumped. This type of air conditioner must be connected to the outside of the building in order to dump the heat, which is usually done using a flexible hose that allows the unit to move around.
What is an evaporative cooling air conditioner?
Evaporative cooling air conditioners pump air from outside through a screen that is partially saturated with water. This damp layer absorbs heat from the air. The cooled air is then pumped directly into the building or used indirectly to cool the condenser of a refrigeration system. The main advantage of an evaporative cooling unit is that it's much cheaper to run than a refrigeration cycle unit.
Furthermore, evaporative portable air conditioners don't require any external connecting pipes to circulate air – this makes them truly portable, unlike refrigeration cycle models. However, the use of water as the cooling mechanism has two main disadvantages. Firstly, the humidity of the cooled air is increased as it passes through the filter, which can be uncomfortable and less useful in humid climates. For this reason, evaporative cooling is likely best suited to hotter, dryer climates. Secondly, these coolers require a steady supply of water in order to operate, meaning you may have to regularly top up your unit on those hot days.
Are portable air conditioners worth it?
Portable air conditioners can be the perfect solution for anyone whose cooling needs are infrequent or temporary. This could mean just wanting to cool a single room at a time, or renters who only require a temporary way to keep cool in summer. Portable air conditioners are also much cheaper to buy upfront, meaning they're ideal for households who may not be able to afford a full air conditioning system.
The unfortunate flip side of their modest size, however, is that portable air conditioners usually lack the power and features of larger, more expensive systems such as split system air conditioners. Additionally, portable units can be quite ineffective if they're used to cool large spaces, such as larger bedrooms or living areas. They're also not very energy efficient, which will probably cost you in higher electricity bills.
Pros and cons of portable air conditioners
Here are a few advantages and disadvantages of buying a portable air conditioner.
| Pros | Cons |
| --- | --- |
| Portable & manoeuvrable | Less powerful than traditional A/C |
| Great for renters and those who like flexibility | Ineffectual cooling for large rooms, usually best left in small rooms |
| Often cheaper unit price than traditional A/C | Can still be expensive on a power to price ratio |
| Easy, fuss-free solution for quickly cooling a room | Can be relatively energy inefficient for their size, especially in larger rooms |
How much do portable air conditioners cost to buy?
Most models are priced between $400 and $1,000 which, despite being a significant investment, is much cheaper than the costs you'd incur by buying and installing a full-size air conditioning system.
Do portable air conditioners use a lot of electricity?
In our latest survey, 36% of respondents said they are concerned about the amount of energy their portable air conditioner uses. So, how much does it cost to run a portable air conditioner? Air conditioning units are rated either by their power requirement in kWs (kilowatts), or less commonly by the amount of heat energy they dissipate, measured in BTU (British Thermal Units). Most of the portable air con units we found online had an energy output of between 2.9kW and 5.3kW.
Take for example the DeLonghi (PAC CN93ECO). With an energy output of 2.6kW, and assuming electricity costs of 30c per kWh, this unit would cost 63c per hour to run. In the middle of summer, we imagine your air conditioner could be getting quite a workout, so it pays to be mindful of the dreaded electricity bill when turning on your portable air conditioner. Remember that running costs will naturally vary depending on your specific electricity rates.
Portable air conditioners lose much of their effectiveness when cooling large areas. Specifically, the amount of power you need from a portable air conditioner will depend on how much heat needs to be dissipated from the room. This naturally varies based on several factors such as room size, window size, insulation, humidity, etc. There are several online calculators that can help you discern how powerful an air conditioner you'll need, but as a general guide:
| Room Size | Room Size |
| --- | --- |
| 20m² | 2.8kW |
| 30m² | 4.2kW |
| 40m² | 5.6kW |
General Guide Only
What's the best portable air con to buy?
Features to look out for
While portable air conditioners are generally quite sparse in the features department compared to larger models, there are still several useful functions and features you should look out for:
Wheels
It could hardly be considered a 'portable' air conditioner if it can't be moved around easily. These units can be quite heavy, which is why many models sport wheels to ensure the task of moving the appliance is an easy one.
Dehumidifier
Many evaporative air conditioners have a dehumidifier function to reduce the humidity of the cool air. Dryer air feels more comfortable and provides greater cooling.
Timer
Another useful feature is a timer control which allows you to set the unit to operate for a certain time or at a certain time of day, which can save you time and energy costs.
Noise control
All air conditioners have some inherent vibration and noise, but more expensive models can have extra damping and insulation to reduce this.
Dual condenser
Some units sport multiple condensers, to more effectively dissipate heat. Potentially, this could mean greater cooling power, but could also mean a more expensive running cost.
Window kits
You'll need to run a hose or piping from your unit out the window to vent all the hot air from the room. A window kit will streamline this process, but keep in mind that you will have to remove and reinstall the window kit every time you move the unit.
Remote control
A remote control allows you to manage all the features and functions of the unit including the fan speed, temperature, timer and cooling function (fan only, dehumidifying only, conditioning).
Digital interface
An intuitive interface on the unit provides immediate feedback about your unit as well as display the temperature and settings being used.
As you can see, there is a lot to consider with portable air conditioners if you're keen to get the best value for money possible. Taking a cheap option is always tempting, but it may also pay to shop around and spend a little extra on quality to make those hot days a bit more bearable.
About the author of this page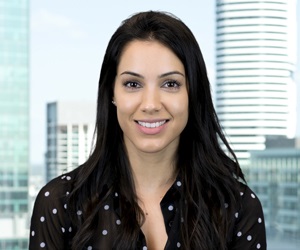 This report was written by Canstar Blue's Home & Lifestyle Content Lead, Megan Birot. She's an expert on household appliances, health & beauty products, as well as all things grocery and shopping. When she's not writing up our research-based ratings reports, Megan spends her time helping consumers make better purchase decisions, whether it's at the supermarket, other retailers, or online, highlighting the best deals and flagging anything you need to be aware of.
Picture credits: Doomu/Shutterstock.com. 
*Prices taken from retailer websites, correct as of August 2020.