Kogan Air Conditioners Review
If you're looking for a new air conditioner but don't want to break the bank, then online electronics retailer Kogan may be worth a look. Best known for its
cheap TVs
and good-value
prepaid phone plans
, Kogan is also earning a reputation for cheap and cheerful air conditioners.
Kogan's air conditioners will keep you cool, or warm, for an affordable price. But how do they really stack up? What kind of features do they come with, and do they represent good value for money? Canstar Blue reviews portable and split system air conditioners from Kogan to help you make a more informed purchase decision.
Kogan Split System Air Conditioners
Kogan has five different split-system models for sale. We've reviewed three of the bunch to give you a good idea of what they're capable of.
Kogan 18,000 BTU Split System Air Conditioner – $1,700
Kogan's most expensive air conditioner is this 18,000 BTU reverse cycle unit, which apparently gives reliable cooling all year round. Well, you'd hope so wouldn't you? It's certainly powerful, with 5.1KWs of cooling power behind it, making it perfect for medium to large sized rooms up to 35 square meters in size. It also features inverter technology which controls the speed of the compressor motor inside, so it continuously regulates the temperature, ensuring a more consistent climate when you have it on. This also makes it more energy efficient and economical over time.
Other key features include a convenient self-cleaning function and various different cooling modes. The self-cleaning function prevents the growth of harmful bacteria inside the unit, keeping the air in your room clean while also prolonging the lifespan of the air conditioner. In terms of modes, there are six in total – auto, turbo, dehumidify, timer, sleep and fan.
Finally, this air conditioner has a sleek, "sophisticated" and attractive design (as air con units go), mounting seamlessly to the wall while not interfering with the aesthetics of your room.
Kogan 18,000 BTU Split System Air Conditioner – $1,000
This Kogan air conditioner is almost exactly the same as the one we just mentioned, which makes the big difference in price rather baffling. Like the other unit, this spit system uses inverter technology, so it maintains consistent temperatures while being extremely energy efficient. It also has a 5.1kW system, so it's perfect for cooling rooms up to 35 square meters.
It also has an attractive design, just like its expensive counterpart, and features the same six modes as well as the self-cleaning function. One extra feature it possesses is a Hitachi rotary compressor, which reduces both noise and vibration. So in addition to being powerful and efficient, this Kogan air conditioner is also as quiet as a mouse.
It seems the aforementioned unit costs more because the price includes installation.
Kogan 9,000 BTU Split System Air Conditioner – $800
If the main things you're looking for in an air conditioner are energy efficiency, convenience and different features, then this spit system air conditioner from Kogan seems to represent the best value for money. It has:
Six different cooling modes
A self-cleaning function
A slim, 20cm thick design
Inverter technology
A rotary compressor to reduce noise and vibration
The only difference between this model and Kogan's others is its lack of power – the 9,000 BTU has 2.5kW, exactly half of the other units. This means it isn't quite powerful enough for larger rooms, instead suitable for small to medium sized rooms of up to 20sqm. If this is your intended use for an air conditioner, this one from Kogan is an excellent candidate at just $800. However, be aware that, like the $1,000 model above, the price may not include installation.
Kogan Portable Air Conditioners
Like its split-system range, Kogan has five portable air conditioners for sale and we've reviewed three of them.
Kogan 14,000 BTU Portable Air Conditioner – $800
Priced at $800, the 14,000 BTU Portable Air Conditioner from Kogan is a great bargain. This is mainly because it has a power output of 4.1kW, which is stronger than a lot of split system models. As a result, it should be perfect for cooling large areas up to 46sqm, and can be easily moved around thanks to its portable wheels. So you could even get away with buying just one of these portable units unless you need to cool multiple rooms at once.
In addition to being powerful and cheap, there are several neat features that seem to make this a worthwhile purchase:
A 24 hour timer: allows the cooling function to start and stop whenever you choose
Continuous drainage: you can attach a drainage hose to the back so it can drain outside, meaning you won't have to always do it manually
Self-evaporating water system
Reverse cycle: it can heat as well as it cools
Sleep mode: saves power by slowly adjusting the temperature overnight
Smart function: automatically cools or heats based on the temperature you set
4 temperature modes – cooling, heating, dehumidifying and a 3-speed fan function
With all of this in mind, this Kogan air conditioner seems to be a great bargain. Be aware though that portable air conditioners are notoriously energy inefficient, meaning they could add a significant amount to your electricity bills.
Kogan 12,000 BTU Portable Air Conditioner – $750
The Kogan 12,000 BTU portable air conditioner is also great at cooling or heating large rooms, though it is less powerful than the previous model. Its 3.5kW cooling power means it can properly cool rooms that are up to 36sqm in size, and you can easily move it around to another room depending on where you want to be.
Other than that, this model is almost exactly the same as the one we reviewed before. The key features are all the same, such as its cooling modes, smart function, 24 hour timer and intelligent self-evaporative water system, to name just a few.
One difference it does have is its auto-swing function, which directs the airflow to wherever it's needed. This model has performed particularly well in consumer reviews, so it seems the balance between power and price is proving a winning one.
Kogan 10,000 BTU Portable Air Conditioner – $600
Another model that performs well in customer reviews, this Kogan portable air conditioner also seems to represent good value. Ideal for cooling small rooms due to its relatively low 2.9kW power output, this small and compact air conditioner will keep you cool or warm all year round.
Its continuous drainage function means you won't have to continually drain built up water, much like some of the other models we've mentioned previously in this review. It also comes with an intelligent sleep mode, which slowly adjusts the temperature overnight to both save power and make you more comfortable.
Other useful features include the following:
Three modes – air con, dehumidify and a 2-speed fan
A 24 hour timer
Low noise operation
An easy to use remote control
It won't do much for larger rooms, but if you have a small space such as a bedroom that you want to regularly cool, then this unit could be what you're looking for.
Are Kogan air conditioners worth the money?
Kogan is certainly one of the cheapest brands you're likely to find when it comes to buying a new air conditioner. Its split systems are certainly powerful and seem to represent good value, but make sure you know what you're paying for. Does the price include installation? If not, this will be an added cost.
Kogan's portable air conditioners seem particularly good value given their combination of power and price. They should be up to more or less the same job as models from other brands costing a lot more. The potential downside is that a cheap upfront cost could be followed by higher energy bills over time, but this will likely be the case with any portable air conditioner.
The bottom line is that Kogan air conditioners are cheap and should be up to the job or keeping you cool, during summer. But make sure you check the small print regarding installation and warranty to make sure you're getting the best deal possible.
See Our Other Air Con Reviews & Ratings
About the author of this page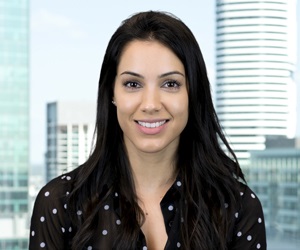 This report was written by Canstar Blue's Home & Lifestyle Content Lead, Megan Birot. She's an expert on household appliances, health & beauty products, as well as all things grocery and shopping. When she's not writing up our research-based ratings reports, Megan spends her time helping consumers make better purchase decisions, whether it's at the supermarket, other retailers, or online, highlighting the best deals and flagging anything you need to be aware of.