Are Hitachi air conditioners worth it? Review

Fact Checked
Feeling the heat trying to find the best new air conditioner for your home? Hitachi Cooling & Heating claims to offer a premium solution to surviving Australia's infamous hot summers. So, with a boast like that, maybe it's worth a look?
Are you prone to allergies? Hitachi's 'E' series wall-mounted split systems are claimed to limit bacteria and allergen levels due to a Nano Titanium and wasabi solution coating on the filters. These create an antibacterial, anti-mould, and anti-allergen and deodorising effect.
Or do you want a bit more control over your air conditioner? The brand has a few multi-zone air conditioners designed to connect a single outdoor unit to several indoor units. Hitachi also sells several reverse cycle ducted units, so you can stay warm in winter and cool in summer.
Hitachi provides several types of air conditioning systems suitable for homes and businesses. These include:
Wall and floor mounted split systems
Ducted split systems
Cassette units
Multi-zone air conditioning
Residential VRF systems
To help make shopping a breeze, we've listed a few collections designed for the home and listed their features.

Wall and floor mounted split-systems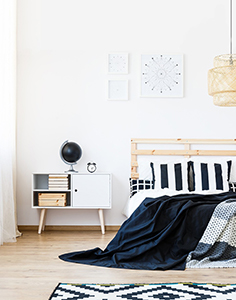 Looking to install a split system air conditioner in your home? Hitachi offers a variety of wall and floor-mounted split systems. Products from the 'E' series and the premium 'S' series share several common features, including:
Powerful Mode & Sleep Mode (respond to your activity and customise the air around you to suit your needs)
FrostWash (can reduce bacteria and mould in the air)
Smart connectivity
Four-way airflow (louvers on the wall-mounted air conditioner move up and down, and left to right)
Reverse cycle
Ultra-quiet operation (at 22dBA)
Operating range between -15°C and 46°C.
Many of the products also provide an indoor as well as an outdoor version of the unit, giving you more room to decide where you want to install your new Hitachi appliance.
---
Looking for more air conditioner reviews?
---
Hitachi 'E' series wall-mounted split-system

For a seriously cool air conditioner, products like the Hitachi RAS-E25YHAB might help make surviving summer a complete breeze. This unit is the most powerful wall-mounted split-system air conditioner in the brand's 'E' series, providing up to 8kW of cooling capacity and 9kW heating capacity.
The various Hitachi 'E' series wall mounted split system air conditioners include:
Hitachi RAS-E25YHAB
Hitachi RAS-E35YHAB
Hitachi RAS-E50YHAB
Hitachi RAS-E60YHAB
Hitachi RAS-E70YHAB
Hitachi RAS-E80YHAB
When it comes to energy efficiency, the star rating seems to be fairly consistent across the range. Most models have a three-star rating for cooling and a four-star rating for heating.
If you're looking for smart connectivity, you can also download the airCloud app to manage your air conditioner from the comfort of your smartphone. This free app allows you to monitor and optimise usage according to your household's needs, as well as to turn your unit on or off, adjust temperature and fan speed and set custom schedules. Some Hitachi 'E' series models also come with cooling only.
Hitachi 'S' series wall-mounted split-system

Conscious about all the energy you'll spend during summer? You might have to save up if you want to buy one of Hitachi's premium 'S' series wall-mounted split-system air conditioners. Unlike the products available in the 'E' series, this range features an 'eco motion sensor' designed to minimise the amount of power you waste after leaving the room. If the room has been empty for 20 minutes, the temperature will increase by 1°C (or 2°C if 60 minutes have passed since the last person was detected). The appliance will similarly adjust when operating the heating function.
The different 'S' series wall-mounted split-system air conditioners include:
Hitachi RAS-E25YHAB
Hitachi RAS-S35YHAB
Hitachi RAS-S50YHAB
Hitachi RAS-S60YHAB
Hitachi RAS-S60YHAB
Hitachi RAS-S80YHAB
Compared to the 'E' series, the heating and cooling capacity of each model is pretty similar. Most models have a three-star rating for cooling and a four-star rating for heating.
RAF floor-mounted split-systems
If you prefer your air conditioner to be installed at ground level, a floor-mounted split system might be the way to go. The brand only offers a couple of options in this range, including the Hitachi RAC-35NXA1 and Hitachi RAC-50NXA1.
Compared to the wall-mounted units, there's little differentiating between the two types of split systems. However, the cooling and heating capacities are lower than the 'E' and 'S' series, up to 6kW for heating and up to 6kW for cooling.

Multi split-systems
Do you have a larger home or office space that needs more airflow? Hitachi's multi-zone air conditioners allow you individually control up to four separate spaces with a single outdoor unit. The IVX multi-split systems can power the AC units individually or simultaneously, giving you more control over where you want to cool or heat the home or workspace.
The different IVX MultiZone split systems include:
Hitachi RAS-2HVNP
Hitachi RAS-2.5HVNP
Hitachi RAS-3HVNC
Hitachi RAS-4HVNC1
Hitachi RAS-5HVNC1
Hitachi RAS-6HVNC1
Ducted split systems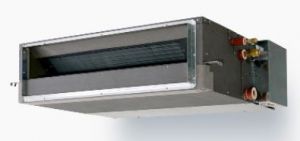 Hitachi offers several ducted reverse cycle air conditioning systems in a variety of sizes. The range includes two collections, Hitachi RAD ducted systems, and Hitachi RPI ducted systems.
For energy efficiency, both RAD and RPI ducted air conditioners include Eco Mode. This is said to ensure that each unit operates at a slightly lower reduced temperature to minimise the amount of energy used. Each unit also comes with a remote controller containing a 'seven-day timer'. The timer allows you to ensure the unit automatically switches off when you leave for work, before turning back on when you arrive home. If you want to save even more power, the Hitachi Rad Series has an 'ultra-low' standby power function.
Are Hitachi air conditioners worth it?
Yes! Hitachi's 'S' series of wall-mounted air conditioners is said to provide a DC inverter as well as advanced features such as an eco-motion sensor mode. The built-in motion sensor might be especially handy for people who want to save power as the function is designed to automatically adjust its temperature settings based on whether people are still in the room. Hitachi ducted split systems similarly contain energy-efficient features.
Stuck in a hot and stuffy space, dreaming you were outdoors? The Hitachi 'E' series wall mounted air conditioners are designed to mimic 'outside temperature', offering a temperature range between -15°C and 46°C. These models similarly include a 'powerful mode', which helps promote air move further and quicker throughout the room.
Although if you're looking for versatility, Hitachi's range of multi split-systems might be more suitable. These products can be used all year round and might prove to be a preferable alternative to anyone wanting a more convenient way of controlling multiple air conditioners in different rooms.
But don't settle with the first air conditioner you see. Make sure you compare a variety of units on the market. Head over to our customer ratings page for plenty of reviews on brands like Kelvinator, Mitsubishi Electric, Fujitsu, Daikin, Panasonic, and LG.
About the author of this page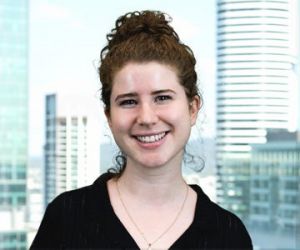 This report was written by Canstar Blue's Content Producer Luciana Lawe Davies. She writes about streaming, appliances and consumer products and services. Luciana enjoys bringing readers the best in what's on TV and at the shops, including the best deals and latest reviews.