Daikin air conditioners review
Having manufactured and sold air conditioners in Australia for more than 40 years, it's safe to say that Daikin probably knows a fair bit about what goes into a high-quality air conditioner. Many models from its split system air conditioner range are also approved by the National Asthma Council Australia Sensitive Choice program. Other types of air conditioning systems in Daikin's line-up include multi split systems, plus ducted air conditioners for households planning on cooling or heating the whole home.
So, let's see what Daikin is all about.
Daikin split system air conditioners
Daikin Zena Air Conditioner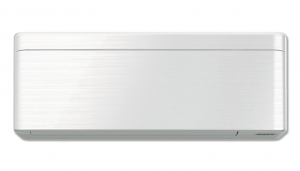 With a name resembling a warrior princess, it's no surprise that Daikin's Zena air conditioner series is not just designed for fighting the heat but can also keep you warm during the cooler months. This reverse cycle air con range is also approved by the Sensitive Choice program, making it suitable for family members with asthma or allergies.
The wall-mounted Daikin split system model is available in:
The Zena includes features you've come to expect with a Daikin air conditioner, including the Intelligent Eye function that detects movement and automatically switches to 'energy-saving operations' after the room has been empty for 20 minutes to help you avoid wasting energy (and money). Some other features include a Saw Edge fan design to blow larger volumes of air with minimal noise, despite its compact design, and an air purification filter to trap particles, decompose odours and prevent the growth of bacteria.
The Daikin Zena air conditioner is available in either the Black Wood or White Hair Line design. Daikin says the Zena series is recommended for heating or cooling small areas.
Daikin Cora Air Conditioner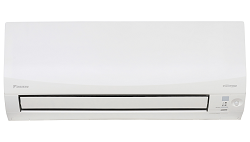 Daikin's Cora series promises whisper-quiet cooling operation with 'industry-leading' efficiency levels and is claimed to be so quiet that some models can drop to just 19dBA, which is barely audible to most ears.
The Cora series features precise control, with temperatures able to be set in increments of 0.5°C. As usual, Cora units also boasts the 2-Area Intelligent Eye feature to save energy and minimise draught by moving the airflow towards or away from everyone in the room.
Several Daikin Cora air conditioners are available in both reverse cycle and cooling-only varieties. Here are the capacities on offer:
2kW
2.5kW
3.5kW
4.6kW
5kW
6kW
7.1kW.
Daikin suggests its wall-mounted Cora series is appropriate for small to large rooms, and for households that want to minimse energy consumption.
Daikin Lite and Multi Lite Systems Air Conditioner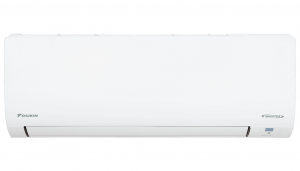 The Lite and Multi Lite systems are two other products from Daikin's arsenal of Sensitive Choice Approved wall-mounted split system air conditioners. It's available in reverse cycle and cooling only varieties, with capacities ranging between 2kW to 7.1kW.
The entry-level split system air conditioner comes with some of the same features built into Daikin's more premium-priced models, including 'quiet mode' and Coanda Airflow for consistent and long-lasting cooling or heating. For an air conditioner that's big on efficiency, the 2.5kW model is stated to have a 4.5-star energy rating regardless of whether you're cooling or heating the room.
Daikin's Lite models are available in the following capacities:
2kW
2.5kW
3.5kW
4.6kW
5kW
6kW
7.1kW.
Daikin Alira Air Conditioners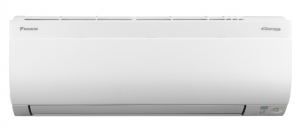 The Alira series is another option to consider for allergy sufferers, thanks to the tick of approval from the National Asthma Council Australia. One of the most useful features might be the titanium apatite deodorising air purification filter, which is said to trap microscopic particles, break down odours and kill bacteria.
The Daikin Alira split system air conditioner is available as a reverse cycle unit in the following capacities:
2kW
2.5kW
3.5kW
4.6kW
5kW
6kW
7.1kW.
If you're looking for an air conditioner that won't distract the stylish aesthetics of the room, the Alira series is also said to seamlessly fit into modern decor. Other features include 'quiet mode', precision control, 2-Area Intelligent Eye and Coanda Airflow.
Daikin Floor Standing Air Conditioners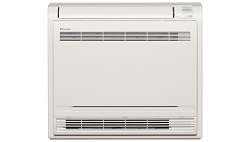 Another floor-based air conditioner, the aptly named 'Floor Standing' split system series comes in a wide variety of sizes, from 2.5kw all the way up to 7.1kw. If you've ever wanted to replace your fireplace, this could be your chance, with the capability to place the unit into a semi-recessed wall, or old fireplace.
The various capacities available include:
2.5kW
3.5kW
4.5kW
5kW
6kW
7.1kW.
Daikin's Floor Standing air conditioners boasts a wide operating range, with top and bottom vents to distribute air evenly. The remote control for the unit additionally comes with a power mode, to give a 20-minute burst of cooling or heating beyond the normal capacity. By the same token, an economy mode is also available to limit power consumption, which can help avoid tripping the circuit breaker on those really hot days when energy use is high.
The Floor Standing series is recommended for small rooms. It's also said to especially suit households in colder climates which tend to require heating than cooling.
Daikin Multi Split Air Conditioners
Daikin Super Multi NX Air Conditioner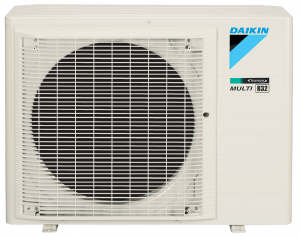 If you're worried about high power bills, the Daikin Super Multi NX range offers an outdoor unit designed to keep running costs low by allowing you to control each air conditioning unit individually. This ensures only the rooms which need air conditioning are turned on. The outdoor model is also stated to use R32 refrigerant, supposedly making the model more efficient and less harmful to the environment.
The types of indoor air conditioning units this model may be compatible with include:
Wall-mounted
Bulkhead
Ducted
Floor Standing
Ceiling suspended
Cassette.
The Daikin Super Multi NX is offered in the following capacities:
9kW
11.2kW
14kW
16kW
22.4kW
24kW.
Daikin VRV IV-S Air Conditioner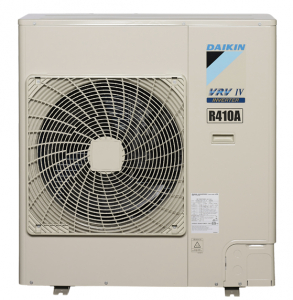 The Daikin VRV IV-S is an outdoor multi split system for seriously large homes, with a single unit designed to connect to anywhere between five and 14 indoor units, depending on the model. It's also said to boast the same technology in Daikin's commercial models and is claimed to be as energy-efficient and quiet performing.
Types of compatible indoor conditioning units include:
Wall-mounted
Bulkhead
Ducted
Floor Standing
Ceiling suspended
Cassette.
The reverse cycle air conditioner is available in various capacities, including:
9kW
11.2kW
14kW
16W
22.4kW
24kW.
You may also be interested in:
Should you buy a Daikin air conditioner?
Daikin may be worth sweating over, especially if you're concerned about maintaining an asthma-friendly home. Many of the models are approved by the Sensitive Choice program and contain air-purifying filters that aim to improve air quality by collecting dust particles and inhibit bacteria growth, as well as deodorise the room to make it smell fresh.
Daikin's air conditioners additionally come with economical features targeted towards reducing unnecessary energy consumption, which can potentially soften the hit from your energy bill over the next few years.
Despite the limited number of model types available, the manufacturer still offers a fairly wide capacity range to cater to most household sizes. Generally, 2kw air conditioners may be suitable for smaller rooms, while anything above 8kw could be used to cool larger areas. The Cora series is generally found cheaper than other air con units from the brand, although you may still need to cough up at least around $1,000.
About the author of this page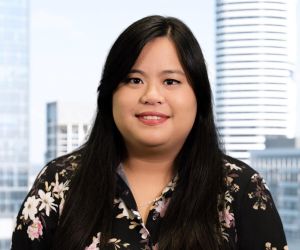 This report was written by Canstar Blue's home & lifestyle journalist, Tahnee-Jae Lopez-Vito. She's an expert on household appliances, grooming products and all things grocery and shopping. In addition to translating our expert research into consumer-friendly ratings reports, Tahnee spends her time helping consumers make better-informed purchase decisions on all manner of consumer goods and services, while highlighting the best deals and anything you need to be aware of.
What do customers think about Daikin Air Conditioners?
In 2021, Australian customers gave Daikin 3 out of 5 stars for overall customer satisfaction for air conditioners.
Daikin Air Conditioners
Canstar Blue
Award:
Overall Satisfaction