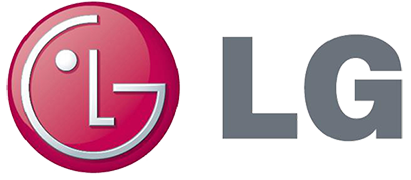 Are LG air conditioners worth buying? Review

Fact Checked
LG has an impressive track record when it comes to air conditioners. It produced South Korea's first air conditioner units and quickly became one of the largest electronics manufacturers in not only South Korea, but the world over. What started out over 50 years ago as 'Lucky Goldstar', LG quickly earned fans across the globe thanks to its televisions, fridges, washing machines, and numerous other household appliances – including air conditioners. LG has a particularly strong presence in the Australian market, as do its air conditioners, so we've had a look at LG's range of air conditioners, their features, and prices, to help you make an informed purchase decision. Here's our expert review.
LG air conditioners review: what does the brand offer?
LG has a large range of ducted air conditioners and split system air conditioners, with the ability to 'multi split' to cool up to nine rooms using only one outdoor unit. Most LG AC units feature a maximum cooling capacity of 9.5kW for reverse cycle split systems and 20kW for ducted systems (which is not too shabby). The LG air con range is also moderately priced within the market with prices ranging from $1,200 and $3,500.
LG split system air conditioners review

LG's air conditioners come packed with innovative features such as LG's dual inverter compressor which maintains optimum temperature levels within the home without fluctuations, and Active Energy Control to keep track of your energy usage on your air conditioner's LCD panel and to adjust energy levels to improve cooling efficiency and reduce power consumption.
Most models also come with built-in Wi-Fi access to control your air conditioner with your smartphone and Smart Diagnosis via the LG ThinQ app for information on your usage patterns and troubleshooting.
There is a fairly large range on offer, with prices ranging from around $1,200 up to $3,500.
Cooling capacities range from 2.5kW to 9.5kW.
The range of LG split systems means there is likely something suitable for a range of rooms and homes. A capacity of 2.5kW is large enough for a bedroom or study, while 8-9kW would be enough for a lounge room or even a small apartment. LG is certainly not a 'cheap' appliance brand, but with several standout features and a range geared for performance, many users may find the price worth it.
LG Multi-Split system air conditioners review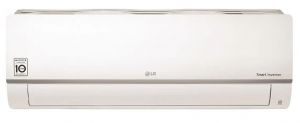 Whether you're looking to cool two rooms or up to nine rooms simultaneously, LG's got you covered when it comes to multi-split air conditioning systems. You can pick completely different units for each room or space, each with its own wattage and fan power; the options are practically endless. For your indoor units, you can choose from your standard wall-mounted units, ceiling cassette units, or even ceiling concealed ducted cooling. Each of these units can be picked in a wide range of sizes and capacities, meaning that the system is flexible enough to simultaneously service the largest and smallest of rooms.
One outdoor compressor can power multiple indoor split system units to minimises the footprint outside and allow for multi-room cooling inside.
Not all models are compatible, but they operate largely the same way and have the same features as regular split system units.
Other features include a 'Night Quiet' function, which lowers the noise level to whisper-quiet levels at nighttime, a 'wide louver' fin to increase heating performance, quick-response operation, and so on.
LG ducted air conditioners review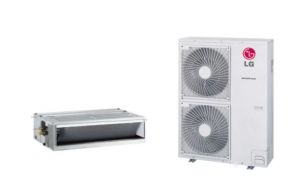 LG's range of ducted air conditioning systems is concise and comes with the same impressive features. Kitted out with LG's inverter technology, smart controls, and external static pressure controls (to control fan speed and air volume) among other things, these ducted systems come with all the features you could possibly need.
Capacities range from just 6kW up to 20kW – enough for a whole house!
Prices vary strongly, so it pays to inquire with LG for your area, but expect the biggest ducted systems to cost over $10,000.
LG's ducted systems also come with Wi-Fi control capacity, meaning that the temperature and fan power can be tweaked from any point in the house from your smartphone. While you likely can't simply install a whole new ducted system in your house, LG does represent a solid option with lots of choices if you're building a new home with ducted air conditioning.
---
Looking for more air conditioner reviews?
---
Is an LG air conditioner worth the money?
LG makes a wide array of split systems, multi-split systems, and ducted air conditioners for all shapes and sizes, for all rooms and applications. While LG is not exactly a 'cheap' brand by any stretch, it does represent a solid option if tech-forward air conditioning is on your purchase list. With prices for split system air conditioners starting at about $1,200, you won't see any bargain-basement air conditioners in the LG line-up, but you will get solid cooling and heating from one of the world's largest appliance brands, with many features packed in.
Most notable is the fact that many systems come with compatible Wi-Fi smartphone apps to remotely control your air conditioning from anywhere, making it easy to walk into a cool home after a long day outside. What more could you ask for?
About the author of this page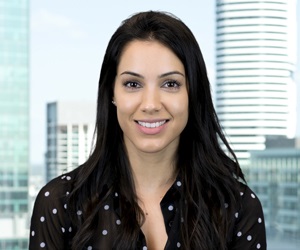 This report was written by Canstar Blue's Home & Lifestyle Content Lead, Megan Birot. She's an expert on household appliances, health & beauty products, as well as all things grocery and shopping. When she's not writing up our research-based ratings reports, Megan spends her time helping consumers make better purchase decisions, whether it's at the supermarket, other retailers, or online, highlighting the best deals and flagging anything you need to be aware of.
What do customers think about LG air conditioners?
In 2021, Australian customers gave LG 3 out of 5 stars for overall customer satisfaction for air conditioners.