Review of Kogan TVs
Since opening its virtual doors in 2006, Kogan has become one of the largest online retailers in Australia. It sells everything from the latest mobile phones and computers, to washing machines, sofa beds and baby clothes. There's even wine!
When it comes to the square box, Kogan has a wide selection of brands and models to choose from — including its own line of 4K, Full HD 1080p and HD 720p TVs. Some other brands also available on the website are Sony, LG and Samsung.  To help you out, we've listed the prices, specs and features of a few models below. 
You may also be interested in:
Kogan 4K UHD TVs
Keen on watching movies at the cinema, but can't be bothered to put  effort into going out? Then you might want to consider Kogan's 4K Ultra High Definition (UHD) range, which provides approximately four times the amount of pixels in a standard full HD TV. The extra resolution of 4K images means having a more clear and 'life-like' picture.
Kogan has several UHD TVs, starting from $349 and reaching up to $2,699. Sizes vary between 43″ and 82″. Some common features include:
Google Android TV Smart TV
Built-in Chrome
Google Assistant
Netflix
One-touch access remote
QLED
Dolby Audio and Dolby Vision
Kogan 82″ Smart HDR 4K UHD LED TV Android TV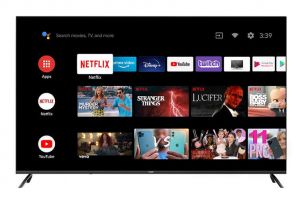 Featuring a whopping 82-inch screen, the Series 9 XR9210 model is the biggest TV you can get from Kogan. Similar to many other 4K TVs, it's powered by Android TV and features Google Assistance with voice search. This means you can talk straight into your remote to pause, play and launch your favourite series on Netflix (or catch up on free-to-air programs like 7Plus and ABC iview). You can also use it to bust out some tunes on Spotify.
Other features include:
Pre-installed Netflix, YouTube, Stan and Amazon Prime Video
Google Play Store
HDR
Dolby Vision and Dolby Audio
Built-in Chromecast
Wi-Fi, ethernet and Bluetooth connectivity
Price: $2,699*
Kogan Full HD 1080p TVs
Full HD is mainly a marketing term used to describe TVs with a resolution of 1,920 x 1,080, and generally doesn't mean anything other than the fact it has a 1080p resolution.  This type of television usually hits the sweet spot if you're looking for something with a decent picture quality but also fairly inexpensive. You can find a couple of 40-inch options on Kogan for around $430.
Kogan's range of 1080p TVs come with the standard features you would expect, including including:
6-star energy efficiency rating
Android TV
Smart TV
Google Assistant
Netflix
Stan
Amazon Prime Video
YouTube
Built-in Chrome Cast
USB playback
Kogan 40″ Smart Full HD LED TV Android TV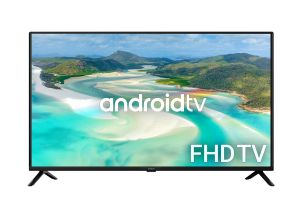 Love to binge on shows and movies, but hate  the 'tech neck' you get from watching on your phone or laptop? Kogan offers something bigger with the Series 9 RF9220 model, providing 40″ worth of viewing goodness and quick access buttons for apps like Netflix and Youtube.  It's also powered by Android TV, so you can download more streaming services such as Stan, Disney+, Kayo as well as 7Plus, ABC iview and SBS On Demand.
Other specs include:
6-star energy efficiency rating
Built-in Chromecast
Built-in Google Assistant
VESA mount compatible
Price: $429.99*
Kogan Full HD 720p TVs
Today, televisions with 720p are typically the cheapest and smallest picks of the bunch. This is largely because the 1,280 x 720 resolution is about half of what you would get from a full HD TV (1080p), or even more when compared to models with Ultra HD (i.e. 4K TVs).
These are a bit outdated and generally not recommended for those looking for an immersive, cinema-like viewing experience. But, it's definitely worth considering for a budget-friendly option.
Kogan's range of HD 720p TVs usually sell for around the $200-$300 mark, with the cheapest option being the Kogan 24″ LED TV. Some common features included in the collection include:
6-star energy efficiency rating
PVR compatibility
USB playback
Kogan 32″ LED TV & DVD Combo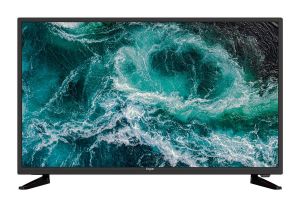 Unsure of whether there's still any point in collecting DVD box sets of your favourite television shows? Kogan still believes in owning hard copies, especially since many streaming services still need an Internet connection to gain full access to the content library.
This Series 6 EH6200 model comes with a built-in DVD player in addition to the basic features you'd usually expect from a standard LED TV, including a PVR system to record live, free-to-air programs.
The 32-inch Kogan television also has a 6-star energy efficiency rating, making it a suitable option for anyone to minimise their electricity bills. Other specs include:
Can be mounted to the wall
Three HDMI inputs
USB input
Price $299.99*
Are Kogan TVs worth the money?
Kogan TVs have excellent colour, resolution and tonality, particularly the 4K TV models. Contrast levels are strong, particularly among black and white colours, and they come with all the basic features that one might need for a convenient and immersive viewing experience. Combine this with the fact that Kogan TVs tend to cost significantly less than high-end brands, and you should definitely be able to bag yourself a bargain.
Kogan also has a solid range of cheap HD TVs which could make for a good second or third TV for your household, or perhaps a first TV for a teenager. With all things considered, the Kogan website is well worth a look the next time you want to buy something new to watch Netflix on.
*Prices taken from Kogan, correct as of June 2020.
About the author of this page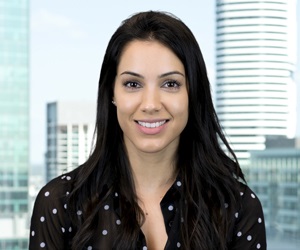 This report was written by Canstar Blue's Home & Lifestyle Content Lead, Megan Birot. She's an expert on household appliances, health & beauty products, as well as all things grocery and shopping. When she's not writing up our research-based ratings reports, Megan spends her time helping consumers make better purchase decisions, whether it's at the supermarket, other retailers, or online, highlighting the best deals and flagging anything you need to be aware of.
What do customers think about Kogan TVs?
In 2019, Australian customers gave Kogan 3 out of 5 stars for overall customer satisfaction for TVs.