Review of Kogan TVs
Since being founded in 2006, Kogan has become one of the largest online department stores in Australia. It sells tens of thousands of items every year, mainly specialising in consumer electronics. You might have heard that Kogan also acquired Dick Smith's online store in 2016.
In terms of TVs, Kogan has its own range of models for you to choose from, as well as TVs from other brands. Kogan specialises in budget electronics, selling products from a range of cheap Chinese brands, in addition to the market leading brands like Sony and LG.
There are 23 Kogan TVs listed on its website, which can be separated into three different categories:
4K UHD
Full HD 1080p
HD 720p
We won't review all 23 of Kogan's TVs. Rather, we will briefly run through the specs, features and prices in each category to assess their value, and suggest some particular models that stand out from the crowd.
You may also be interested in:
Kogan 4K UHD TVs
4K Ultra HD TVs are TVs that have a resolution of 3,840 x 2,160 pixels, which is four times the amount of pixels in a standard full HD TV. The extra resolution of 4K images means you get better clarity to your picture, and whatever you're watching looks incredibly life-like.
Kogan has nine UHD TVs to choose from, ranging in price from $479 to $1,199. This is much cheaper than other premium brands such as Samsung or Hisense, but cheaper doesn't always mean better value. Are Kogan's UHD TVs still worth buying? They have the following features in common:
Top-quality 4K resolution
Google Android Smart TV features: gives you access to thousands of apps on google pay
Netflix compatibility
Smart air remote: makes controlling your TV simple
Personal video recorder: record your favourite shows straight onto your USB or hard drive. You can also pause and rewind live TV
4 to 4.5 star energy efficiency ratings
LED backlit technology: use 30% less power than conventional TVs and have sleek, thin designs
Up to 4 HDMI inputs
That's the range summed up, but what about a standout mode?
Kogan 65 inch Agora Smart LED TV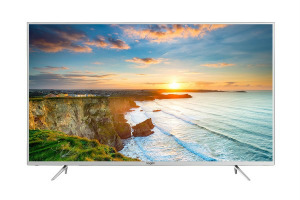 This large 65 inch TV seems to offer exceptional value, giving immersive 4K resolution and incredible cinematic action. With a 5 star energy rating and sleek LED design, it can complement any living room. It comes with Android Smart TV and Netflix compatibility, giving you plenty of options for what to watch. It also comes with the next generation smart remote, giving you complete control over every aspect of the TV.
So it is fairly basic in terms of features, but it has a high consumer score of 4/5 stars after more than 40 reviews. Most satisfied customers commented that the picture quality is on par with products that cost twice as much. This model will set you back a fairly modest $1,500.
Kogan Full HD 1080p TVs
Full HD is a synonym for 1080p TVs, which have a resolution of 1,920 x 1,080. It's mainly a marketing term, and doesn't mean anything besides being 1080p, but this does mean that it gives a higher resolution image than any standard HD TV. Kogan has four of them listed, which cost roughly $400, and range in size from 42 to 55 inches.
When it comes to features, these TVs are even more basic than Kogan's UHD models. They have mostly the same features, minus 4K screen resolution and a direct compatibility to Netflix. You can still watch Netflix, just through the Smart TV feature. The features you can expect from these TVs are:
The PVR system: pause, record and rewind live TV
5-5 star energy ratings
Electronic programme guide
LED backlit technology
Which size model offers the best value? It could be the one below.
Kogan 42 inch LED TV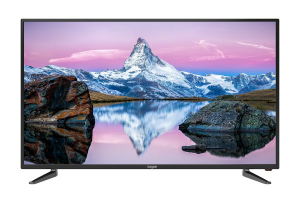 This 42 inch HD TV is one of the most affordable of its type around. It's right at the bottom end of the scale for prices of non-second hand TVs, as most of them will easily cost upwards of $600. Since it's so cheap, it is extremely basic in terms of extra features, but it does have LED backlight technology, a built-in PVR, USB media playback and a 5 star energy rating.
It also comes with 3 HDMI ports, allowing you to customise your TV cabinet with loads of other add-ons, such as Blu-ray players of gaming devices. It should also be noted that this model has over 4 stars from over 260 consumer reviews, so it clearly comes highly recommended despite its cheap price.
Kogan HD 720p
Generally, only the smallest and cheapest TVs are 720p nowadays. The resolution of these TVs is 1,280 x 720, which is about half the resolution of a full HD TV. So they are now bit outdated, and aren't really ideal for immersing yourself fully in what you're watching. Nevertheless they are a good, cheap option if you want one.
Kogan has 10 of them for sale, ranging in size from a tiny 16 inches to 32 inches. Due to their lack of resolution and features, these TVs are extremely cheap, costing as little as $179 and no more than $400. Some of the only worthwhile features these TVs come with are as follows:
A built-in, region free DVD player
5-7 star energy ratings
Smart TV and Chromecast compatibility
Up to 3 HDMI ports
Electronic programme guide
Netflix compatibility
LED backlight technology
The pick of the bunch is also one of the cheapest.
Kogan 28 inch LED TV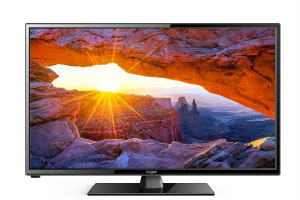 At $229, this 28 inch TV is about as cheap as they come. This represents superb value for what it is though, as it has an exceptional 7 star energy efficiency rating, saving you a significant amount of money long-term. It probably isn't suitable for your main entertaining area, but it would be perfect for smaller rooms.
This model comes with an immersive LED backlight panel, and built-in PVR, giving high-quality images of your favourite programs whenever you want. Other key features include 3 HDMI ports for customisation and USB playback compatibility.
With a near-perfect score after almost 30 consumer reviews, it is fair to say that this 28 inch Kogan TV seems a worthwhile purchase.
Are Kogan TVs worth the money?
Kogan TVs have excellent colour, resolution and tonality, particularly the 4K TV models. Contrast levels are strong, particularly among black and white colours, and they come with all the basic features that one might need for a convenient and immersive viewing experience. Combine this with the fact that Kogan TVs tend to cost significantly less than high-end brands, and you should definitely be able to bag yourself a bargain.
Kogan also has a solid range of cheap HD TVs which could make for a good second or third TV for your household, or perhaps a first TV for a teenager. With all things considered, the Kogan website is well worth a look the next time you want to buy something new to watch Netflix on.
What do customers think about Kogan TVs?
In 2019, Australian customers gave Kogan 3 out of 5 stars for overall customer satisfaction for TVs.