A weekly vacuum for your carpet is generally enough to keep it tidy, but a deep clean every now and again goes a long way. Many people won't consider a deep clean for their carpets unless it's time for a bond clean, but the fibres in your carpets can house all kinds of dust, dirt, and nasty bugs that no one wants in their home. A carpet shampooer is the best solution for a deep clean and a fresh carpet at any time, not just for the next tenants moving in! We've put together a simple guide to give you the lowdown on the best brands and accessories in carpet shampooing.
What is a carpet shampooer?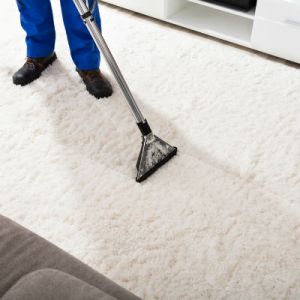 A carpet shampooer – also known as a 'carpet cleaner' or 'carpet extractor' – is an appliance that uses a combination of water, concentrated detergent and suction to lift dirt trapped deep in your carpet. It generates a thick layer of soapy foam that helps to break down dirt and remove stains from rugs and carpets, with many often coming with additional attachments to help clean car seats and couches too.
What is the difference between steam cleaning and carpet shampooing?

A steam cleaner is another popular alternative to carpet shampooing. Steam cleaners blast hot water deep into the carpet breaking down dirt, mould and mildew, and generally come with a more lightweight design that makes it easier to move around a home and manoeuvre in tighter spaces and around furniture. Unlike shampooers, steamers do not offer the same scrubbing action but require less force to remove any stains.
How much does a carpet shampooer cost?
Carpet shampooers generally cost between $100 to $5,000, with the pricier options coming with plenty of features to tackle those big jobs. Costs are generally consistent with capacity, with a general outline of costs and capacities outlined below. 
| Capacity | Price |
| --- | --- |
| 1L – 2L | <$100 |
| 2L – 3L | $100 – $500 |
| 3L – 4L | $500 – $1,000 |
| 4L – 8L | $1,000 – $1,500 |
| 10L – 50L | >$5,000 |
General guide only

Carpet Shampooer Brands
There are a number of brands that offer carpet shampooer models, including Bissell, Hoover, Vax, Rug Doctor and Britex. Below is a brief summary of what's available from each brand. 
Bissell Carpet Shampooers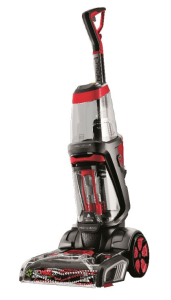 Bissell offers a range of carpet shampooers varying in size and capability. Two of the most popular models are the Bissell PowerClean 2771B Carpet Washer and the Bissell Proheat 2x Revolution Pet Professional 2457F. 
The Powerclean weighs a light 5.5kg with a 1.89L tank capacity and the ProHeat weighs 7.9kg and with a generous 3.7L tank capacity. Bissell models can retail between $200 and $600 with each model's features and size affecting price.
Hoover Carpet Shampooers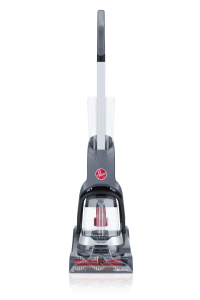 The Hoover SmartWash Automatic carpet cleaner is one of the most popular machines in the range. You can expect a powerful spin scrubbing tool, pet cleaning accessories, and a triggerless and lightweight design. The Hoover Power Dash Compact carpet washer is a powerful compact carpet shampooer for those smaller messes and on the go cleaning. 
The Power Dash weighs 5.6kg with a dual tank system – 2.36L of clean water capacity and 1.5L of dirty water capacity. The SmartWash weighs slightly more at 8.2kg and with a dual tank capacity of 2.1L for dirty water and 3.8L for clean water. Hoover carpet shampooers retail between $400 and $900 with different model features affecting the price. 
You may also like to consider:
Vax Carpet Shampooers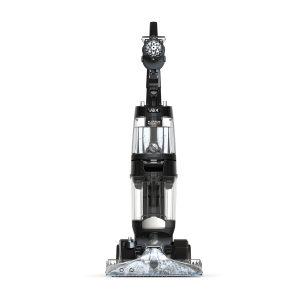 From vacuum cleaners to steam mops, Vax has all your floor cleaning needs covered. The VAX Platinum Power Max Carpet Washer VX100 is a larger model in the VAX range, ideal for those bigger jobs with a greater tank capacity. The Platinum Compact Power Carpet Washer is a smaller model in the VAX range that is lightweight and manoeuvrable in smaller spaces. 
The Platinum Compact model weighs 5.5kg and boasts a dual tank system with 1.9L clean water capacity and 1.15L dirty water capacity and 6.7m cleaning reach. The Platinum Power Max weighs a heftier 9.5kg with a large dual tank capacity, you can expect 3.5L of clean water capacity, 2.9L of dirty water capacity and a slightly shorter cleaning reach of 4.6m. Vax carpet shampooers retail between $100 and $400 depending on model size and features.  
Rug Doctor Carpet Shampooers

The Rug Doctor Carpet cleaners are the heavier duty makes of carpet shampooers used for bigger cleaning jobs in the home. The Rug Doctor RUGDOC93170 Deep Carpet Cleaner is one of the larger models in the range, featuring a dual tank and wider cleaning path. The Rug Doctor Portable Spot Cleaner is the smaller handheld model of carpet cleaner for smaller jobs and spot cleaning.
Two of the Rug Doctor models sit at alternative ends of the scale for price and features. The Deep carpet cleaner is a whopping 17kg with a dual tank system with 3.8L of clean water capacity and 4.2L of dirty water capacity. On the other end of the spectrum the portable spot cleaner weighs 6.8kg with a 1.9L clean water capacity and 1.89L dirty water capacity. Rug Doctor carpet shampooers retail between $300 and $700 with the size of model and features affecting price.
Britex Carpet Shampooer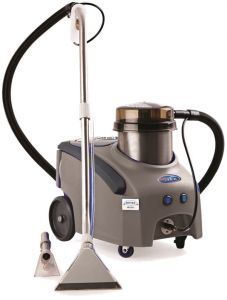 The Britex carpet shampooer sits at the high end of the price spectrum for domestic carpet shampooers retailing around $1,500. It's boasted as "Australia's favourite 'Do It Yourself' carpet and upholstery cleaning system," featuring a number of accessories.

It weighs 18kg with a wheeled body and boasts a 10L solution tank capacity as well as a 2.8m hose. It features a hot water extraction system for a deeper clean and a two-to-four hour drying time, with these features making it not for the faint of heart, or for those who want to give their carpets the full nine yards. 
What to consider when buying a carpet shampooer

There's a number of areas you'll have to consider before buying a carpet shampooer, with the main factors including: 
Tank capacity

: A smaller tank means a lighter machine to move around, while a larger tank requires less back and forth from the sink to refill. 

Length of power cord

: Long power cords can save the hassle of constantly unplugging and replugging the shampooer in from room to room. With water being involved in cleaning carpets, it's always crucial to be wary of electrocution risks so the last thing you want is to be tripping over power cords that are too long. 

Weight

: Shampooers generally sit under 10 kilograms, however smaller sized shampooers can be even lighter and easier to move around. 

Attachments

: Generally, the more attachments a shampooer has the more versatile it is. With added attachments like hard floor tools, upholstery cleaners, and a longer hose you can clean multiple items within your home. 

Noise

: Some larger shampooers can cause a bit of noise, sometimes louder than a lawn mower, so hearing protection may need to be worn to guarantee protection up to 85 decibels. 
Can I hire a carpet shampooer?
If you're only needing a carpet shampooer for a small job or a bond clean, then hiring may be your best choice. Excluding detergent, carpet shampooers range from $38 to hire for 24 hours or $47 for 48 hours and can be hired from Bunnings.
Is a carpet shampooer worth it?
Our carpets can often be an area that are a lot dirtier than we think they are, no matter how much we vacuum them. As a result, if you're really looking to spruce up your house, or you're dealing with severe allergies, looking into a carpet shampooer may be your next step. However, as something that you may not be using every week, the price does become a big factor in the purchasing decision, so doing your research and considering all your options is crucial before purchasing. 
Now equipped with all the right information, deciding whether to buy a carpet shampooer should be much simpler. Having a carpet shampooer available and easily accessible can make spot cleaning and larger carpet cleans in your home more frequent, keeping your carpets fresher for longer. For carpet cleaning solutions, follow the link below to our vacuum cleaner ratings. 
Vacuum Cleaner Reviews & Ratings
Original Author: Veronika Hleborodova