Compare energy providers and prices in NSW
New South Wales is one of the most hotly-contested states for energy providers, not least because of its population, but also because both its electricity and gas markets are now deregulated and consumers have a big appetite for switching.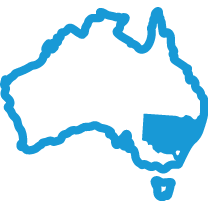 Electricity providers in NSW
Once dominated by just a couple of major providers, NSW is now home to more than 25 energy companies, all fighting hard for your business. While most of these operate in the Sydney area, you may find that some providers do not compete in regional areas. And be aware that energy prices will vary depending on where you live in NSW. That's because the state has three different electricity distribution networks and different rates apply to each of these networks to reflect the cost of energy generation and transmission to these areas.
Gas suppliers in NSW
Not all electricity providers also sell gas in NSW. In fact, there are far fewer gas suppliers to choose from, with only about 10 major brands operating in the state. Like electricity, be aware that not all suppliers will operate in all areas, and prices can differ depending on where you live. It's also important to realise that most providers will only sell you electricity and gas together, so if you want to switch gas suppliers, you may also need to switch your electricity. However, there are exceptions to this, and once you've switched both power sources to one supplier, you can still switch your electricity to another.