Hundreds of thousands of Australians will start saving on their energy bills from today (July 1) as new regulations designed to simplify the industry take effect.
However, concerns remain that the new rules aimed at saving consumers money will actually have a detrimental impact on competition at a time when households are switching in record numbers.
Under new rules set out by government and implemented by the industry regulators, energy retailers will now have to move customers previously paying the highest prices onto cheaper default tariffs.
At the same time, the introduction of the new Reference Price will allow consumers to easily compare plans, including those with discounts.
However, the regulatory changes come at a time when the traditional big three retailers – AGL, Origin and EnergyAustralia – have seen their market dominance of the deregulated states drop to 65%, according to the Australian Energy Market Commission's (AEMC) competition review.
That's because switching rates hit a record high of 24.4%, with most moving away from the big three towards smaller players. In south east Queensland and Victoria, the rate of switching hit 29%, with the AEMC report highlighting Alinta Energy, Red Energy and Lumo Energy as three of the biggest beneficiaries.
The AEMC review also found that median standing offer prices fell across all of the deregulated jurisdictions, by up to 4% in south east Queensland. Market offer prices also fell by up to 7% in the same area during 2018.
The AEMC also reported that more energy retailers are moving away from much scrutinised big discounts, instead focusing on more competitive base pricing and other sign-up incentives.
AEMC chairman John Pierce said it was pleasing to see retailers moving towards simpler, more stable pricing and away from dodgy discounts and confusing offers.
"Increased competition has led to price cuts and large reductions in market concentration," Mr Pierce said. "There are big challenges to grapple with all across the supply chain as the power system transforms. But there are also opportunities driven by other dramatically disrupted industries like telcos and mobile phones.
"Today we are seeing signs of a more engaged market that is responding positively to greater product innovation and bundling – and producing positive outcomes."
Mr Pierce also said the big three retailers are "under pressure" and called on them to "respond positively" as consumers get to reap the benefits of a market where there are more participants and more real choices targeted to the specific needs of individual households.
With the AEMC report seeming to contradict some of the reasons behind the radical changes to the energy industry taking effect from July – including that consumers are struggling to navigate the market and are falling foul of dodgy discounts – Mr Pierce said the Commission would work with governments to monitor the impacts of the new policies and "call out" any changes that disadvantage consumers or deny them access to the best possible offers.
"We will continue to help governments deliver consumer access to lower energy prices, and encourage retailers to keep striving to outdo each other on prices and innovative products and services," he said.
Good news is starting to emerge for household electricity consumers- this year's @the_AEMC annual report on retail energy competition shows bill reductions in most jurisdictions across the national electricity market says Chairman John Pierce AO: https://t.co/o2EHp2Cacr pic.twitter.com/mJQgOJJbAc

— AEMC (@the_AEMC) June 28, 2019
Changes to the energy market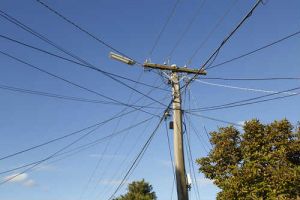 The introduction of a Default Market Offer (DMO) in New South Wales, south east Queensland and South Australia will see households on the most expensive standing offers save an average of up to $181 a year on their electricity bills, depending on where they live. A similar regulated price in Victoria, named the Victorian Market Offer (VDO), will see customers save an average of up to $450 a year, depending on where they live. However, for some the savings will be even greater.
For customers not on the DMO, these tariffs will act as a reference price from which all market offers now need to be compared. In Victoria, all discounted plans will need to be compared to the VDO. Retailers must clearly state how their plans compare by showing a percentage more than or less than the Reference Price.


Picture credits: jax10289/shutterstock.com, nickmoz/shutterstock.com
Original author: Simon Downes, former Canstar Blue Editor-in-Chief