Red Energy rated best in NSW gas ratings for second time
It's time for NSW households to start thinking more carefully about their choice of gas supplier. With the removal of gas price regulations in 2017, customers look set to be inundated with a raft of new retailers and products, so it's crucial to do your homework because a great deal could be waiting for you. All this extra competition should help put a downward pressure on gas prices, but it may also make the process of picking the right deal for you more confusing. To help you along the way, consider our gas customer satisfaction ratings. We've surveyed more than 1,300 bill-paying customers across NSW to find out what they think about their gas suppliers. Price is hugely important, but the best deal for you could also mean great customer service, helpful tools & advice, or having a retailer with a strong focus on environmental sustainability. So, which supplier is really cooking with gas in NSW?
This year, our review includes the big three gas suppliers in NSW – AGL, Origin and EnergyAustralia – and their biggest challenger right now – Red Energy. Gas customers across NSW have given us their feedback on their retailer based on a range of important factors, with Red Energy coming out ahead. While the big three gas companies still dominate much of the market, Red Energy is certainly making a big impression.
Best-Rated Gas Suppliers in NSW
The four gas suppliers in our NSW review have been rated in the following order for overall satisfaction:
1st Red Energy
2nd Origin Energy
3rd EnergyAustralia
4th AGL
It's the second year in a row that Red Energy has topped our NSW gas ratings – in addition to its success in our annual electricity review. For electricity, Red has now been rated highest five years on the spin! In terms of gas, Red Energy was the only supplier to score five stars overall, with the rest on four stars. But Origin and AGL received just three stars on value for money.
Read on as we explore what the four gas suppliers in this review have to offer and how you can secure a better deal from them. And while you're here, you may want to compare their electricity prices with our comparison tool via the link above.
Cheap Gas Prices NSW – quick comparison
Here are some of the cheapest gas deals on our database for NSW. These estimated annual costs are based on the Jemena Gas Network in Sydney and daily gas usage of 50.8MJ, but prices will vary depending on your circumstances. We show one product per retailer, listed in order of lowest estimated cost. This table includes products from referral partners†. Our database may not cover all deals in your area, and please check retailer websites for up to date information.

Basic Plan Information

Gas As You Go

No Conditional Discounts

Ongoing

Benefit Period

$713



Link to provider unavailable


Basic Plan Information

Conditional Discounts

10% discount off gas usage and supply charges for paying on time

Other Features:

2 Qantas Points per $1 spent on energy when bills paid on time

Ongoing

Benefit Period

$737
incl. conditional
discount


Basic Plan Information

No Conditional Discounts

Ongoing

Benefit Period

$739



Basic Plan Information

No Conditional Discounts

Other Features:

Fixed rates for 12 months

Ongoing

Benefit Period

$751



Basic Plan Information

No Conditional Discounts

Ongoing

Benefit Period

$757



Basic Plan Information

Origin Max Saver

No Conditional Discounts

10% guaranteed discount off gas usage and supply charges

12 Month




Benefit Period

$766

Link to provider unavailable

**View important information
NSW Gas Suppliers
Red Energy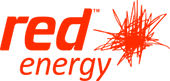 Red Energy is owned by renewable energy generation company Snowy Hydro, which should help explain why customers are happy with its focus on environmental sustainability. It also keeps things fairly simple for prospective customers with three residential gas plans to pick from, based on whether or not you are a Qantas Frequent Flyer member. Red Energy seems to focus on competitive rates rather than discounts as two plans bring a relatively modest 10% off for paying bills on time. One of these products boasts the added bonus of two Qantas points for every $1 you spend on gas. Red Energy's third plan ramps up the Qantas points to seven per $1 spent, though the catch is that you won't receive the 10% discount off gas usage and supply charges. Red Energy also gives customers access to its exclusive Red Energy Rewards program, providing money off social activities such as movie tickets, attractions and hotels. All Red Energy plans in NSW come with variable rates, no contract term or exit fees.
Red Energy earned five stars for overall gas satisfaction for the second time in as many years. It also rated five stars for value for money, customer service, bill & cost clarity, and environmental sustainability. It got four stars for online tools & advice and ease of sign-up.
Origin Energy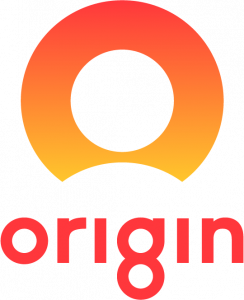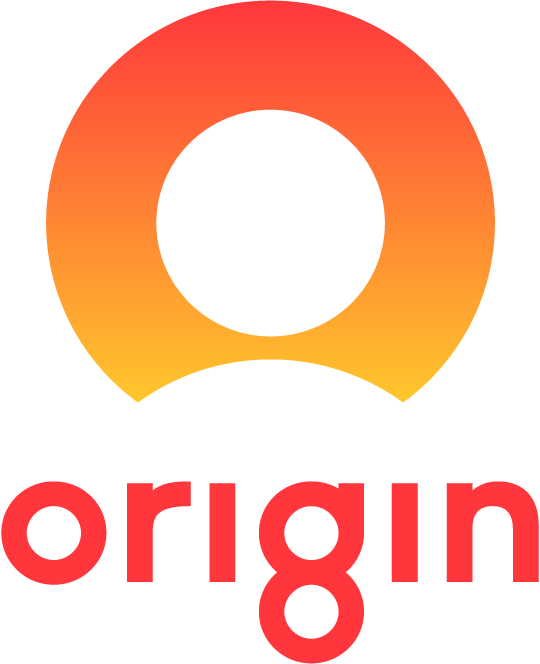 Integrated energy company Origin offers a comprehensive range of gas products for NSW households to consider, including three variable rate deals and the only 'fixed cost' plan on the market. Its variable rate plans come with varying discounts and conditions based on personal preference, with customers able to choose between a pay on time or direct debit discount off usage charges for 12 months. The third Origin plan offers a smaller, but guaranteed, discount off both usage and supply charges. The benefit term can be up to 24 months. Origin is also the only provider to offer a fixed cost plan whereby customers can pay the same amount for gas every billing period for a year, regardless of their actual usage. The Predictable Plan sees households offered a unique quote based on their usage history, which is reviewed once every 12 months. Origin also has a habit of offering online sign-up credit to new customers.
Origin received four stars for customer satisfaction this year, with four stars for customer service and environmental sustainability. It earned a notable five stars for bill & cost clarity and ease of sign-up, but just three stars for online tolls & advice and value for money.
EnergyAustralia


EnergyAustralia has a range of gas plans for prospective customers to choose from, including a fixed rate product that sees rates locked in for two years. EnergyAustralia says it will pass on savings to customers on this plan should the wholesale cost of natural gas go down. The plan also includes a large pay on time discount, but exit fees apply if you cancel the contract early. The company also offers three variable rate gas plans. One brings a large conditional discount for paying bills on time, while the second product has a smaller, albeit guaranteed, discount. The remaining plan has no conditional discount, just low rates. The three plans all have 12-month benefit periods, with no exit fees. All of EnergyAustralia's discounts apply to gas usage charges only. The retailer also tends to offer bill credit when you sign up online, but this is usually only available with certain plans.
EnergyAustralia scored four stars for overall satisfaction in our latest NSW gas review, plus four stars on value for money and bill & cost clarity. It got three stars in all remaining categories.
AGL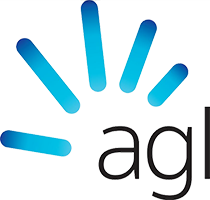 AGL has multiple electricity offers in NSW, but currently just two gas deals for households in the state to choose from. The first comes with variable rates and there is no contract period. Customers who sign up to this plan could also be eligible for online sign-up credit. AGL's second gas plan also has fixed rates as well as the same online bill credit as its other offering. On top of that, customers could also receive a modest bill credit every six months for two years. AGL is one of several retailers to go down the no discount plan route, with these deals often working out cheaper than discounted offers. AGL is one of the most prominent power companies when it comes to double up discounts for those who take out both electricity and gas. It also has its own rewards program called AGL Rewards, and customers can collect flybuys points as they go, in addition to bagging up to 5,000 points when they sign up online.
Like Origin and EnergyAustralia, AGL got four stars for overall satisfaction in NSW this year. It also received four stars for bill & cost clarity, but just three stars in all other areas, including customer service and value for money.
List of NSW gas suppliers
The NSW gas market should become even more competitive in the coming years following the lifting of price restrictions. If our customer ratings are any indicator, it will be worth keeping your eyes peeled for future offers as other retailers attempt to chip away at the dominance of the big three. Here is a full list of gas suppliers in NSW:
Red Energy looks like one worth considering, having also topped our latest review of electricity providers in NSW. But it's worth comparing a wide range of plans available in your area before making a decision. if you want to compare gas prices, you can do so with our cost comparison report here. You can also review electricity prices here.