Horizon Power Review and Rates
Horizon Power is a State Government-owned
electricity retailer
in Western Australia, servicing over 100,000 residential and business customers in regional areas.
Electricity supply in WA is managed by two Government-owned retailers – Synergy and Horizon Power. Synergy retails electricity to residential customers in the populated south-west corner of the state, while Horizon Power services the other 2.3 million square kilometres of the state.
Horizon Power generates, distributes and retails electricity across regional WA. The company averages one customer for every 53.5 square kilometres it services, meaning Horizon Power services the greatest area with the least number of customers in the world.
In this article, Canstar Blue takes a close look at the electricity retail side of Horizon Power, particularly focusing on what this energy company provides for residential and small business customers.
Horizon Power Electricity Plans
Horizon Power's electricity tariffs are simple and practical with no discounts or gimmicks. There are two residential electricity tariffs and four business electricity tariffs.
Horizon Power Residential Electricity
Horizon Power's two residential electricity tariffs are the 'A2 Standard Residential' and the 'K2 Part Residential and Part Business'. As the respective names suggest, the A2 Standard Residential is your basic electricity deal. Customers on this tariff are charged a single rate for electricity, regardless of the time of day they use power or the amount of energy used. The K2 Part Residential and Part Business product is for customers operating a home business. This includes farms, home surgeries, caretaker residences and more. Customers on this plan are charged in block rates. Rates are as follows:
A2 Standard Residential Rates
| Supply rate | Usage rate |
| --- | --- |
| $1.0333 /day | 28.8229 c/kWh |
K2 Part Residential and Part Business Rates
| Supply rate | Usage Rate (First 20 units) | Usage Rate (Next 1630 units) | Usage Rate (Beyond 1650 units) |
| --- | --- | --- | --- |
| $1.8234 /day | 30.1107 c/kWh | 28.3753 c/kWh | 31.9921 c/kWh |
Prices include GST and are accurate as of March, 2021.
Horizon 'MyPower'
Customers in Broome or Port Hedland have exclusive access to to Horizon Powers 'MyPower' deal. Customers on this plan pay a higher fixed daily charge, however a lower usage rate is charged to ensure a 'smoother billing' process. This plan is great for customers who limit electricity usage during the peak hours of 1pm to 8pm. Horizon's mobile app also allows households to monitor energy usage.
Horizon Power Business Electricity
Business electricity tariffs depend on what type of business you're operating. There are four types of business electricity tariff. These are:
C2 Community Service Tariff: Includes Community clubs, youth groups, non-profit groups, fire/rescue groups;
D2 Charitable Accommodation Tariff: Emergency accommodation, homeless shelters, aged care and women hostels;
L2 Small Businesses: Businesses that use up to 50 mWh of electricity per annum;
L4 Medium/Large Businesses: Businesses that use more than 50 mWh of electricity per annum.
There are also special tariffs for government entities and caravan parks if that's what you're in the market for. Both residential and commercial customers in Broome or Port Hedland have exclusive access to  Horizon Powers' 'MyPower' deal.
Horizon Power Fees and Charges
Western Australia electricity prices are reasonable compared to the rest of the nation. But of course, don't forget to check the extra fees and charges. Some notable account-related fees to keep in mind include:
Account establishment fee – $24.00
Overdue account notice – $5.80
Rejected payment – $27.50 (Australia Post) / $14.80 (direct debit)
Credit card fee – 0.71%
You can see the full list of Horizon Power fees here.
Horizon Power Solar
Customers must apply and receive approval from Horizon Power before they're allowed to install a solar system. This is because the energy network in regional WA is made up of three interconnected networks and 32 small networks called microgrids. Because solar systems must be connected to an energy grid to feed-in excess electricity, and there's only so much electricity that a network can take, Horizon Power is forced to limit the number of households in any area allowed to access the network. Broome, Denham and Exmouth are at maximum capacity and as such, no new solar installations are currently permitted in these areas.
After you've received approval, the next step is to find an installer. Horizon Power has recently partnered with Energy Matters to launch its solar installation service. Horizon says that customers should choose Horizon Power solar for their local knowledge, industry experience, and its carefully selected premium solar products. If you're looking to know more about solar panels, be sure to check out Canstar Blue's solar buying guide.
My Account
My Account is Horizon Power's online customer portal where customers can access all their account and billing information. Using my account, customers can:
Pay bills
Update account details
View electricity usage
View past and upcoming bills
Make enquiries
Move house
My Account can be accessed online by all Horizon Power customers.
Other Horizon Power Services
Horizon Power is the one-stop-shop for all things electricity in regional Western Australia. You can contact Horizon Power to receive a technical assessment, report blackouts, report faulty street lights, carry out additional meter readings and to organise clearance to work near electricity networks. Horizon Power is also the company to contact if you have any queries or concerns about your electricity bill.
Need more information on Horizon Power?
Be sure to check out the Horizon Power website if you'd like to know more about this energy company. The website has full details on its electricity tariffs, as well as useful guides on electrical safety and how to apply for solar approval. If you want to know more about electricity in general, then you're already at the best site for that. Canstar Blue has plenty of useful guides to help customers save on electricity and natural gas. Get started by following the link below.
About the author of this page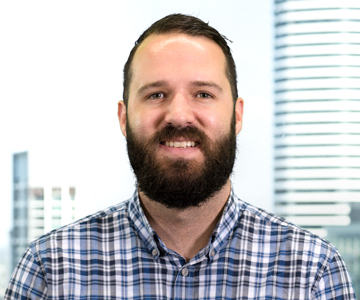 This page was written and is regularly updated by Canstar Blue's Energy Specialist, Jared Mullane. He's an expert in all things utilities, including electricity, gas and water, helping to make complicated subjects easier to understand for consumers. A trained journalist, Jared is usually one of the first to break energy-related news, whether it's the latest changes in the industry, price movements, or the next best deal you need to know about.