Back in the day, in order to use your mobile phone, you'd have to mosey on over to your local newsagent, purchase prepaid credit, and enter the numbers from the docket into an automatic phone system. While those days are mostly numbered in the telco space (with the exception of some PAYG plans), it seems that prepaying for a service is becoming quite the hot take in the world of energy. Thankfully, you won't have to go down to the shops to pay your power bills in advance, as in most cases you'll pay through an app or website.
What are prepaid energy plans?
While it may be self-explanatory to some, prepaid energy plans can be quite the head scratcher if you've never dealt with this kind of payment model before. It's quite simple really, rather than receiving a bill after you've used however much energy you have in the month or quarter, you'll pay ahead of time. Most of these systems will work by estimating how much energy you're likely to use, whether that be based on your past usage or the average across households of a similar size. If you don't use all the power you have purchased in advance, it could roll over to the next billing period, and if you go over your prepaid allowance, you'll have to pay for it later – possibly at a higher rate.
Basically, the idea of prepaid energy plans is that it removes the 'bill shock' that comes when you receive a bill at the end of the billing cycle, because you pay an upfront price for the power you are likely to use over that period. Be aware, however, that this convenience can come at a cost.
Prepaid Energy Plans – Quick Comparison
Here is a quick comparison of prepaid energy plans on our database. Read on for further details on each provider.
What energy providers have prepaid plans?
There are currently three mainstream electricity providers offering prepaid power plans of some form or another. In most cases, these companies offer prepaid plans in addition to what might be described as 'traditional' contracts. The three providers are:
Powershop
ReAmped Energy
Elysian Energy
Powershop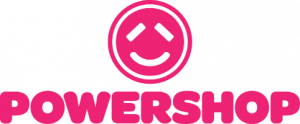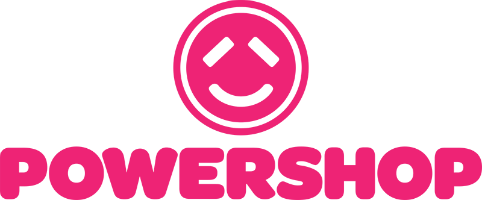 Powershop is arguably the reigning queen of prepaid energy, having started the trend with its 'Powerpacks' back in 2016. With one of these packs, you're paying upfront for an amount of energy that's customised to your personal usage patterns. The idea behind the Powerpacks is that you'll receive varying discounts based on how much electricity you purchase ahead of time.
The two that are always available are the Power Saver, which gives you enough energy to last a month, and the Mega Pack which applies for three months. The Mega Pack comes with a larger discount than the Power Saver, but isn't always the biggest discount you can get. Powershop is known to release Spot Specials a few times a month, which are an opportunity for customers to scoop up a typically month-long pack at a higher discount, as well as Future Packs, which cover you ahead of time, at, again, a higher discount.
Powershop doesn't expect you to be an energy expert – it provides estimates on how much energy you need based on your past usage, and the packs are then priced according to your pack's rates. Customers that have smart meters can track their usage through the Powershop app and see how their spending matches up to the amount in the packs. If you don't use all of the electricity in your pack, it'll rollover into the next period, and if you go over, you can either log in and purchase another pack, or pay the default, non-discounted Auto Pay rates. Powershop has recently changed its tune in Victoria with the 100% Carbon Neutral plan, offering customers a post-paid deal without the need to log in and pre-purchase energy.
Powershop Prices
ReAmped Energy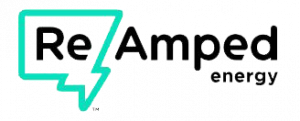 ReAmped Energy is best known for its attempts to be the cheapest power option in each state it operates. This retailer regularly adjusts its prices in competition with other retailers. Recently, ReAmped ventured into the world of prepaid power, offering its best rates yet for the commitment of paying two weeks in advance for electricity. On the ReAmped Advance plan, customers in New South Wales, Queensland and South Australia can will pay an an amount estimated by the power retailer in line with other households of the same demographic in their area.
The advance amount will be payed by direct debit. After three months, ReAmped will receive actual usage figures and let customers know whether they owe any extra on their power, or credit the next bill or so if a household has paid too much. This plan is also considered an online-only deal, with e-communications and billing.
ReAmped Energy Prices
Elysian Energy

Another provider offering these kinds of plans is Elysian, which started supplying customers across Victoria with prepaid electricity options in early 2019, and now in NSW, QLD and SA. Elysian is offering a fixed rate for a fixed amount of power, but in this case there are four monthly 'packs' to pick from.
Depending on how many people live in your household and how much energy you use, Elysian suggests a plan that it believes suits your needs. If you don't use all of the electricity within it, it'll roll over until the next month, and if you need more, you'll be charged a reasonable rate for the excess power used.
The four plans available from Elysian are called: The Minimalist, A New Chapter, The Good Life and The House, which include 200kWh, 400kWh, 800kWh and 1200kWh of power for the month consecutively. There's a little less wiggle room in choosing what plan you're on, and Elysian will only downsize your plan when you use 25% less energy than the plan you were on, and upsize when you use 10% more than the next size plan.
Elysian Energy Prices
Retired prepaid electricity deals
AGL
In 2019, 'big three' energy giant AGL launched a prepaid electricity plan to Victorian customers with smart meters. The basis of this plan is that customers are rewarded with bill credits that increase with how much power they purchase ahead of time. Rather than purchasing a certain amount of energy you think suits your needs, AGL allows you to pay a set price upfront, whether that be $50, $80, $100, $130 or $240, to which variable standard rates apply. To say thanks for paying in advance, you can expect to receive a bonus credit amount of between $10 and $80, again depending on the size of your plan.
In order to track how far your upfront payment gets you, AGL encourages customers to use the AGL Energy App, where you can track how much energy you're using. But if you're not interested in tracking, you'll also receive SMS and email alerts when close to your credit limit. If you happen to miss this deadline, the good news is you won't be cut off from your electricity supply, rather you'll pay the standard rates without the bill credit discount. This plan is available for 12 months and has no exit fees.
Amaysim Energy
Before the dissolution of the Amaysim Energy brand, it had subscription-based power plans in Victoria, first in April 2019. It joined the rank of retailers claiming to 'simplify' the energy industry and remove bill shock. Customers who went with Amaysim Energy chose between three power packs which differed in size based on the amount of people in their household (i.e. how much power they were subsequently likely to use).
Unlike Powershop, this amount wasn't tailored to usage, but since customers would pay month-to-month, it was assumed they would be able to get a good idea of how much they really needed if the recommendations set by the provider were too modest/generous. With the Amaysim Energy app, customers could also monitor energy usage and 'top-up' their plan in the event the prepaid allowance didn't meet their needs. There were no lock-in contracts, and households could buy energy on a month to month basis.
Are prepaid energy plans the way of the future?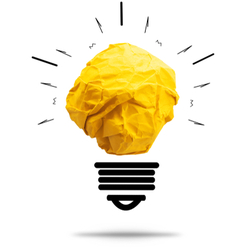 As more and more electricity providers hop on the prepay bandwagon, it begs the question of whether this is a 'better' or 'cheaper' way to approach your energy bills. And while it's fair to say that eliminating bill shock is in the best interests of Australian customers, whether or not prepaid power plans are the best avenue to achieve this goal remains subjective.
If you're on a strict budget and are willing to monitor your energy to make sure you don't go over what's included in your plan amount, a prepaid energy plan could be a great option for you. That way, you'll pay a price upfront, use the amount of energy specified in your agreement, and rinse and repeat. But keep in mind that – unlike a prepaid phone plan – you won't be cut off for going over the amount you were designated, rather you may pay a typically higher rate for the excess power you use.
So, if you're not really the type to pay attention to your energy usage, you could end up forking out a lot more than you first intended, which means you may find a straight-shooting low rate plan could work out to be the better option for you. Pick from a range of prepaid and standard electricity plans available in your area by following the banner below.

Image credits: Jiraska_Kaewtongsorn/shutterstock.com, lovelyday12/shutterstock.com