An Expert's Guide to Synergy

Fact Checked
Synergy produces and retails
electricity and natural gas in Western Australia
. The company is government-owned and operates on the South West Interconnected System (SWIS), which extends to Kalbarri in the north, east to Kalgoorlie and south to Albany.
In this guide, Canstar Blue looks at what services Synergy provides to Western Australians. Browse Synergy's plans, tariffs, tools and more.
On this page, we'll cover:
Synergy Expert Guide
Synergy is the only electricity retailer for non-contestable customers on the SWIS. A customer is considered non-contestable if it uses less than 50MWh of electricity per year. That means almost all residential properties are connected to Synergy, along with most small businesses. Non-SWIS customers or SWIS customers using more than 50MWh per year are classed as 'contestable' and can choose their retailer from the limited options available.
It is a different story when it comes to natural gas in WA, however. Synergy is only permitted to supply natural gas to households that use more than 180GJ. Most residential customers will therefore not be able to sign up to a gas plan with Synergy, leaving a few options: AGL, Alinta Energy, Kleenheat, Origin Energy, Perth Energy and Simply Energy.
Synergy 'My Account' and how to pay bills
Synergy has made things simple for customers with its online My Account management tool. With My Account, customers can manage their bills, update account information, view and compare electricity usage, apply for concessions and much more. There's virtually no reason for you to directly contact your energy company again. To use My Account, customers will need to register on the Synergy website.
Synergy customers can pay their energy bills online, BPAY, over the phone or at the post office. Alternatively, customers can arrange for small installments to be direct debited out of their account, rather than paying large quarterly lump sums.
Synergy Meter Reading
It's important to note that Western Power is responsible for reading electricity meters on the SWIS network. Customers who live in regional areas where access to meter reads are limited, can conduct a self-reading. Get the information you need about self-reading your meter via the Synergy website.
Synergy Electricity Tariffs & Plans
Synergy has two electricity deals for residential customers – the Home Plan (A1) Tariff and Midday Saver. There is also a special product for customers that run a business from home.
Home Plan (A1) Tariff
This is a flat rate plan, which means the same rate applies regardless of the season or time of day. Synergy says this plan is straightforward and is designed for busy people and families. Households without a smart meter are automatically signed onto the Home Plan Tariff. Households with smart meters may also opt in for this plan, but should note there is a sign-up fee.
Midday Saver
This deal is exclusive to households with smart meters installed. Customers on Midday Saver are charged different rates for electricity at different times of the day. There are three time brackets which are as follows:
Peak [3pm-9pm every day] – Electricity demand is high during peak times of the day and is therefore most expensive during this time. Peak period only applies on weekdays.
Off-peak [9pm to 9am every day] – Electricity demand is low at off-peak times of the day and is therefore cheapest during this time. Off-peak period applies every day.
Super Off-peak [9am-3pm every day] – Electricity demand is moderate during this period. Similar to a shoulder period in that it falls between peak and off-peak periods, however, unlike traditional shoulder periods that charge rates higher than off-peak, but lower than peak, super off-peak has the cheapest rates of all times.
Customers can try to save money on this plan by shifting some of their usage from the peak periods to off-peak or shoulder. If you don't already have a smart meter and would like to purchase one, installation and setup will cost a few hundred dollars.
Home Business Plan (K1) Tariff
Home businesses tend to use more electricity than a standard household, but less than a dedicated business premise. Recognising this, Synergy's Home Business Plan strikes a middle ground by charging customers in 'blocks'. That is, one rate is charged for the first 20 units of electricity usage. Then a slightly lower rate is charged for usage between 20 and 1,650 units per day. Finally, a higher rate is charged for any remaining usage beyond 1,650 units a day.
Synergy Solar
Synergy has its own dedicated solar department, which offers a comprehensive solar service. It helps customers find the solar panel system best suited for their property and follows up the sale, installation and registration of system. Synergy has partnered with award-winning installer Solargain to provide customers a range of options.
Synergy customers with solar will receive 10 cents per kWh of electricity for exporting power during peak times (3pm to 9pm), and 2.5c/kWh during off-peak times (9pm to 3pm). This is the scheduled rates under the Distributed Energy Buyback Scheme (DEBS). Unless you are immediately using the electricity, or have a storage system installed, electricity generated by your solar panels is exported to the grid in exchange for the rebate.
Synergy Renewable Energy
Synergy seems pretty big on green energy, with its website offering a range of guides on how customers can save electricity and reduce their carbon impact. Additionally, most of its residential products include optional GreenPower for as little as 17 cents extra per day.
Synergy Company Information
Below we list some helpful information about Synergy. Whether you're after the company's contact details, want to know where Synergy operates or who to call if there's an electricity outage, we have you covered.
Synergy Contact Details
Here are the contact details for Synergy customers:
Residential enquiries: 13 13 53 (Mon-Fri: 7am-7pm)
Business enquiries: 13 13 54 (Mon-Fri: 8am-5pm)
International enquiries: +61 86212 2222 (same hours as above for residential and business customers)
Electricity supply faults (Western Power): 13 13 51 (24/7)
Gas supply faults (ATCO): 13 13 52 (24/7)
Mailing address (general enquiries): GPO Box K851, Perth WA 6842
Mailing address (account payments): GPO Box U1913, Perth WA 6845
Synergy Coverage Map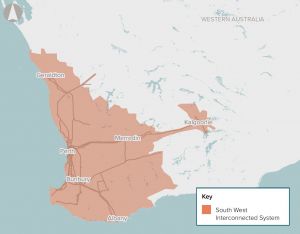 As you can see below, Synergy operates in the SWIS network, which covers a considerable portion of Western Australia. This includes areas like:
Geraldton
Kalgoorlie
Merredin
Perth
Bunbury
Albany
Augusta
Dunsborough
Margaret River
Joondalup
Jurien Bay
Moora
Dongara
Kalbarri
Mundaring
Synergy Power Outages
For information about power outages on the Synergy network, residents and businesses will need to get in contact with Western Power – the region's energy distributor. Please visit Western Power's power outages page for more details.
---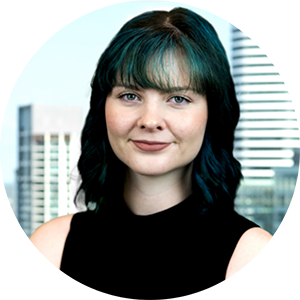 Kelseigh Wrigley: Energy Specialist
As Canstar Blue's Energy Specialist, Kelseigh Wrigley covers the retail energy market, with a focus on electricity, gas and solar. She joined the team after completing a Bachelor of Journalism at the Queensland University of Technology, and has previously written for a variety of online publications, including Hunter and Bligh. You can follow Kelseigh on LinkedIn.
---
Other WA Energy Retailers & Distributors
There are two electricity retailers in Western Australia: Synergy and Horizon Power. In rural WA, Horizon Power is also the energy distributor, while Western Power is the distributor for customers on the SWIS network. For natural gas, ATCO services around 780,000 customers on its three gas networks, which services more than 80 per cent of the Perth metro area. Below are the power suppliers in WA.
Electricity:
Synergy for Perth on the South West Interconnected System.
Western Power for regional and rural Western Australia.
Gas:
The Mid-West and South-West Gas Distribution Systems for the Perth metropolitan area, Geraldton, Bunbury, Busselton, Harvey, Pinjarra, Kemerton, Capel and Mandurah.
The Kalgoorlie Gas Distribution System for the Kalgoorlie-Boulder area.
The Albany Gas Distribution System is an LPG network for the Albany area.
FAQs about Synergy