You'd be hard pressed to come across someone who doesn't love a discount, so when an opportunity pops up where you can save a few bucks on your energy bill, taking it may seem like a no brainer. If you're wondering how direct debit discounts work, and if they're really the best way to save your hard-earned dollars, you've come to the right place. Here's everything you need to know about direct debit discounts.
What is a direct debit discount?
A direct debit energy discount is a percentage amount taken from your energy bill as a reward for setting up automatic payments and paying on time. At the end of your billing period, the total amount you have due will be automatically taken out of your chosen bank account and paid to your energy provider.
What's worth noting is that most direct debit discounts will only apply for a benefit period, which is often a year or two from the start of your plan. At the end of the benefit period, you'll start paying the full price of your bill, unless you change providers or negotiate your discount.
There is no set direct debit discount amount, with energy retailers offering varying deals. Some plans may only bring direct debit discounts, while others include it in addition to other discounts, such as paying on time or receiving bills via email rather than regular post.
How can I get a direct debit discount?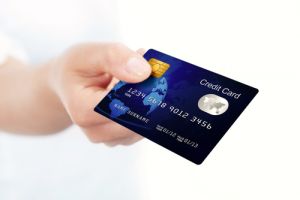 For the most part, getting a direct debit discount is simple. If you're already on a plan that offers a discount for direct debiting, all you have to do is set up the automatic payments to your energy provider for when your electricity bill comes in.
The good news is, however, that if you're on a plan that doesn't currently offer a direct debit discount, or you're reaching the end of your discount benefit period, there's still a chance to score yourself a good deal. Give your energy provider a call and try your hand at bargaining a discount. Our guide to negotiating a better energy deal is a great place to start before you pick up the phone.
Keep in mind that some energy providers bundle discounts, so you may not be able to access your direct debit discount unless you also opt in to receive your bills by email and/or pay your bills on time.
Is there a catch with direct debit discounts?
Most discounts are conditional, and direct debit discounts are no exception. It's self-explanatory, but in order to receive a discount, you'll have to set up direct debiting to pay your power bills.
If you remove the direct debiting option, then you won't receive a discount, leaving you to pay the full, non-discounted price. If you don't have enough money in your account to cover the amount due on the due date, you may also lose the discount as the payment won't go through.
So, if there's a chance you'll go back to paying your bills manually, or you're concerned about being able to cover the costs when the direct debit is due, consider going with a 0% discount plan offering low base rates, or opting for a different discount. Some people simply don't like paying by direct debit – and that's totally fine. Just make sure you find the right plan for you.
Compare Electricity Plans
Electricity plans with direct debit discounts
Here are some of the cheapest published deals from the retailers currently on our database that provide direct debit discounts. We've displayed plans in Victoria only. This is because our database currently reveals this state as having the most direct debit discounts on offer. NSW, QLD and SA residents may also be able to find direct debit discounts in their respective state, specifically with Diamond Energy and QEnergy. Use our comparison tool above for a more exhaustive list in your area.
VIC plans with direct debit discounts
Here are the five plans on our database that have direct debit discounts in VIC. These costs are based on the Citipower network in Melbourne but prices will vary depending on your circumstances. Plans are listed in order of lowest price first. See here for further information on the VDO, which in this comparison assumes general energy usage of 4000kWh/year for a residential customer on a single rate tariff. Use our comparison tool for a specific comparison. These are products from a referral partner†. Our database may not cover all deals in your area, and please check retailer websites for up to date information.
When will I get my direct debit discount?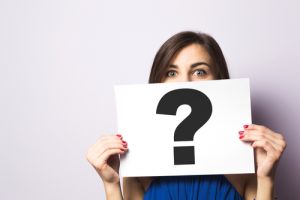 What you may not know is that energy discounts aren't always applied to the same billing period in which you receive them, but potentially your next bill. What this means is that when switching energy providers or signing up to one for the first time, you may start paying the discounted cost from the second bill onwards. Make sure you ask about when the discount is applied before you sign up.
When looking to compare and switch energy providers, it's important to factor in everything from account establishment fees to those undiscounted bills. And when it comes to direct debit billing and discounts, be aware that – if you sign up to your retailer online – you might need to pick up the phone and set up the direct debit payments at another time. Don't automatically assume the direct debit has been set up straight away. If in doubt, give your retailer a call to check.
Is a direct debit discount going to give me the best deal?
Discounts, and direct debit discounts in particular, can be a great way to save on energy bills. But whether discounts are all they're cracked up to be, or offer the best savings, is a point of much debate. The regulatory changes that took affect on 1 July 2019 saw some major energy companies to get rid of their discounts, rather focusing on lowering their electricity and gas rates. For those that still offer direct debit discounts, retailers must clearly advertise the savings the discount will provide when compared to the reference price/VDO. This is designed to help consumers better find what the 'best deal' is for them.
What energy providers offer direct debit discounts?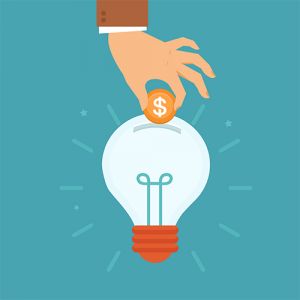 While direct debit discounts may not be as common as pay on time discounts, some providers still offer the discount to those that provide the extra level of payment security. Here is a list of the providers in NSW, VIC, QLD, SA and ACT that offer direct debit discounts on select energy plans:
If you'd like to see a full list of plans offering direct debit discounts in your area, head to our electricity comparison tool and select 'Direct Debit discount' when filtering your results.
What other energy discounts should I look out for?
While a direct debit discount can save you money, it's not the only way to snag a better deal on your electricity and gas. Here are just some of the other discounts you could be eligible for:
Pay on time discount: A pay on time discount works by giving you a percentage amount off your energy bill simply for paying on time. It's the most common type of discount and retailers have been known to offer as much as 47% off before the implementation of the DMO/VDO. As the name suggests, you'll only be eligible for this discount if you commit to paying your bills on time.  
Bundling discount: You might be able to get a bundling discount if you sign up to receive both electricity and gas from the same provider. This discount is conditional on you remaining with the same provider for the duration of the discount period.
Email billing discount: If you've been receiving your power bill the old-fashioned way (in the mail), it could be time for you to switch to email billing and earn a small discount. Your provider could reward you for saving them time and you'll be able to keep track of your documents without having to sort through a stack of papers.
To check out plans offering these discounts or direct debit discounts, head over to our energy comparison tool by clicking the link at the bottom of the page.
Is a direct debit discount right for me?
Going with a plan that offers a direct debit discount can be an easy way to save money on your power bills. Provided that you have enough money in your nominated bank account to cover the cost of your bill, the payment should go through on time and you can trim a few dollars off what you owe.
But be aware that if the payment doesn't go through, it could leave you paying more. If you are concerned that you may not have the funds to cover an upcoming bill, don't bury your head in the sand. Call your energy provider and explain the situation. It may be that you can just move the direct debit date back a week or so to ensure it gets paid. Talk to your power company and you may be pleasantly surprised by how flexible they can be. After all, they'll want to keep you a happy customer.