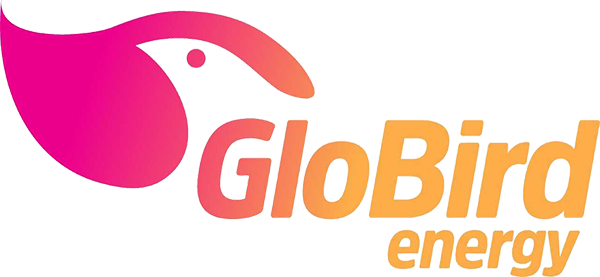 Expert Guide: GloBird Energy Review and Rates

Fact Checked
GloBird Energy is a small electricity and gas retailer with
conditional discounts
, providing an alternative to the big energy companies across Victoria, New South Wales, Queensland and South Australia.
GloBird Energy offers a variety of products that are designed to suit the needs of different kinds of customers, making it a strong-value retailer so long as you know which offer is the best match for you, and you meet the conditions of its discounts!
In this review, Canstar Blue assesses whether GloBird Energy is right for your power supply, and if so, which GloBird plan might be the cheapest option.
GloBird Energy Prices
We outline GloBird Energy's electricity plans in detail below, but what about the prices you can actually expect to pay? Click on your state to see relevant plan pricing.
An Expert's Guide to GloBird Energy
If you're wondering what services GloBird Energy is offering in your state, look no further than the table below. We summarise what you can expect to find from GloBird Energy in NSW, VIC, QLD, SA, ACT and WA.
| | | |
| --- | --- | --- |
| NSW | | |
| VIC | | |
| QLD | | |
| SA | | |
| ACT | | |
| WA | | |
| TAS | | |
GloBird Energy Plans
Here are the current market offers available to electricity customers from GloBird Energy.
Boost: GloBird's Boost plan offers low variable rates on an ongoing contract. This plan is claimed to be best suited to medium to large households, thanks to its lower usage rates.
GloSave: GloSave is a variable rate plan with no exit fees or lock-in contracts. This product offers additional savings for customers who pay on time and by direct debit.
UltraSave: UltraSave is another variable rate deal, offering a small discount for paying on time and by direct debit. This plan is not currently available in Victoria.
GloGreen: This product offsets 100% of the carbon emissions associated with a customer's electricity usage, through GloBird buying and retiring the equivalent number of carbon credits. Similar to the plans above, this deal also comes with variable rates and a small discount for paying on time via direct debit.
Green Light: Green Light offsets 10% of a customer's carbon associated with their energy usage, again through GloBird's purchase and retirement of carbon credits. Like GloBird Energy's other plans, this product has a small discount for paying on time by direct debit as well as variable rates.
SureSave: Exclusive to Victorian customers, this offer comes with variable rates and a small discount for paying via direct debit.
Solar Plus: Available to customers in New South Wales and south-east Queensland, Solar Plus comes with a boosted feed-in tariff for customers with solar panels installed. A small discount is also awarded on this offer when customers pay on time and by direct debit.
GloBird Energy Gas
GloBird Energy also sells natural gas in VIC, NSW, QLD and SA, offering customers a few options to choose from:
GloSave: This plan provides a pay on time and direct debit discount off the entire bill (daily charge and gas usage).
Boost: This is a simple variable rate plan. It is claimed to be great for medium to large households as it offers lower usage rates.
UltraSave: This plan also offers variable rates with a small discount for paying on time by direct debit.
GloGreen: This is the retailer's 100% carbon offset product, which offsets the emissions associated with a customer's gas usage via the purchasing and retirement of carbon credits. Like the electricity plans mentioned above, this offer also comes with variable rates and a small discount off the entire bill to customers who pay on time via direct debit.
ComboGas: A small but larger conditional discount offered than its standard plans, when customers combine gas with electricity.
GloBird Gas Prices
Contact Information & Billing Details
Below you'll find the information about GloBird Energy should you ever need to make contact or pay a bill.
GloBird Energy Contact Information
Need some help with your GloBird Energy plan or service? The power company offers several contact and support options, including:
General enquiries: 133 456
International enquiries: +61 3 8813 8899
Email for existing customers: cs@globirdenergy.com.au
Email for new customers: sales@globirdenergy.com.au
Postal address: PO BOX 398 Ringwood VIC 3134
Live chat via the GloBird Energy website
GloBird Billing
GloBird Energy has several hassle-free ways for customers to pay their bills. Customers can:
Pay online – Simply visit the GloBird Energy website
Bpay – Enter the biller code and your unique customer reference number on your bill to pay using Bpay
Direct debit – Customers can organise their bill to be directly debited from their credit card or bank account
Phone – You can pay by phone by calling the 1300 number on the GloBird website
Mail – If you're old-fashioned, then you can mail a cheque to GloBird with your customer reference number attached
In-Store – Bills can also be paid at the Post Office or any Commonwealth Bank branch.
Other energy providers worth checking out:
How do customers rate GloBird Energy?
Energy customers in Australia gave GloBird Energy 5 out of 5 stars for value for money in our electricity and gas (dual fuel) 2023 customer ratings report.
---
GloBird Energy (Dual Fuel - National 2023)
Canstar Blue