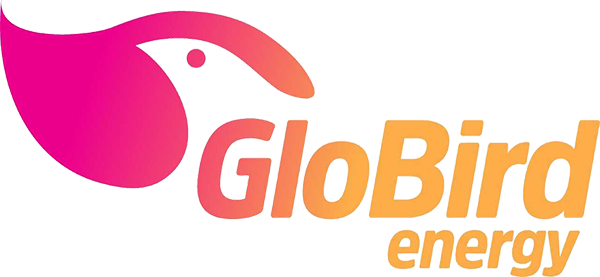 GloBird Energy Review and Rates
GloBird Energy is the small electricity and gas retailer with massive discounts, providing an alternative to the big energy companies across Victoria. GloBird Energy offers a variety of products that are designed to suit the energy needs of different kinds of customers, making it a strong-value retailer so long as you know which offer is the best match for you.
In this review, Canstar Blue assesses whether GloBird Energy is right for your power supply, and if so, which GloBird product might be the cheapest option.
Compare GloBird Electricity Plans
GloBird Energy Plans
GloBird Energy's residential electricity product range is equipped to suit a variety of needs. The retailer has plans suited for households with low or medium usage, or very high energy consumption, as well as options to help solar power customers get a higher return on their investment. Read on for specific details. Here are the current prices on our database, based on a typical three person household living on the Citipower network in Melbourne. Use our comparison tool for pricing in your area. Annual cost estimates exclude solar payments. These are sponsored products.
GloSave
This is one of GloBird's most popular products, offering up to a 35% discount on your entire bill, not just the usage charges. This discount is comprised of a 34% pay on time discount and a bonus 1% discount for customers who pay their bills by direct debit. Like all GloBird market offers, this is a variable rate contract with no exit fees, meaning customers are free to leave at any time. GloBird recommends this product for low to average energy users.
EasySave
This is GloBird's latest and typically cheapest product. Unlike the GloSave and Boost plans below, the EasySave doesn't have a conditional discount, instead offering low basic rates, so your savings are guaranteed. The catch is that in order to sign on to this deal, customers must accept email billing and e-communications and pay their bill using credit card direct debit (this does not include bank account direct debiting).
Boost
The Boost deal gives customers up to a massive 40% discount on electricity usage charges. This discount is comprised of a 39% discount for paying bills on time, plus a bonus 1% for paying via direct debit. Because the discount applies to usage charges only, GloBird only recommends this product for large households with above average energy usage.
GloBird recommends its Boost product for households using more than:
| Network | Area | Usage |
| --- | --- | --- |
| CitiPower | (City & Inner Suburbs) | 812 KWh per month |
| United Energy | (South Suburbs & Mornington) | 924 KWh per month |
| Jemena | (North & North West Suburbs) | 922 KWh per month |
| PowerCor | (Western Suburbs & Victoria) | 659 KWh per month |
| Ausnet | (Northern & Eastern Victoria) | 600 KWh per month |
Households using less electricity than this may be better suited to the GloSave or EasySave products. GloBird has an online calculator to help you determine which plan might be best for you, based on previous usage information.
The Boost product is currently not available.
Solar Plus
This plan is for GloBird customers with solar systems. It includes a retailer-funded feed-in tariff of 15c/kWh for the first 10kWh of solar export per day, plus 10c/kWh for any excess. It also comes with a maximum conditional discount of 35% on your entire bills. Similar to GloSave, this discount is comprised of a 34% pay on time discount and a 1% direct debit discount.
Solar Basic
The Solar Basic plan is an additional product that is applied on top of one of GloBird's other existing products. It gives customers with solar panels a 10c/kWh feed-in tariff.
GloBird Electricity Rates
So, which GloBird electricity deal is right for your household? To find out, Canstar Blue has calculated the average annual cost of each GloBird product – including its standing offer. In the below calculations, we assume the property is situated on the Citipower distribution network and has the average energy consumption habits of a three person household, living at a selected postcode. For a specific quote for your suburb, use our energy comparison tool above.
GloBird Energy Prices
| Electricity Plan | Discount | Annual Cost* | Benefit Period |
| --- | --- | --- | --- |
| GloSave | 35% | $1,244.79 | Ongoing |
| EasySave | 0% | $1,281.28 | Ongoing |
| Standing Offer | N/A | $2,172.22 | N/A |
*Costs based on annual usage calculations using statistics from AER for a three person household on the Citipower network, January 2019.
Our calculations for a three person household suggest that the GloSave currently works out to be the cheapest of the two non-solar plans – thanks largely to its big conditional discount. However, it's worth noting that GloBird has a habit of changing prices quite frequently, so another product may work out cheaper in the near future.
While the Solar Plus plan works out more expensive, this is before you factor in further savings from the feed-in tariff. Larger households with high electricity usage may be best suited for GloBird's Boost deal owing to its larger discount off usage charges.
Consider EasySave if:
You have a credit card and are comfortable with having bills direct debited from your credit account
You prefer e-correspondence and billing to traditional forms of communication
Consider GloSave if:
You're a small to medium sized household with low or average energy usage
You always pay your bills on time
Consider Boost if:
You live in a large household with much higher energy usage than average
You always pay your bills on time
What we are trying to stress is that there is not a 'one size fits all' approach to energy. Compare rates, discounts, conditions and services to insure you receive the product best suited to your needs. To see how GloBird compares to other power companies, check out our Victorian price comparison report.
GloBird Energy Gas
GloBird Energy also sells natural gas to Victorian households. It only has one product at the time of writing – the GloSave. It comes with a 32% pay on time discount, plus a 1% discount for paying with direct debit. GloBird also claims that this product offers some of the cheapest rates in the state. Similar to its electricity counterpart, the gas GloSave is a variable rate contract with monthly billing. It also doesn't include exit fees, so you're free to leave at any time.
GloBird Billing
GloBird has several hassle-free ways for customers to pay their bills. Customers can:
Pay online – Simply visit the GloBird Energy website
Bpay – Enter the biller code and your unique customer reference number on your bill to pay using Bpay
Direct debit – Customers can organise their bill to be directly debited from their credit card or bank account
Phone – You can pay by phone by calling the 1300 number on the GloBird website
Mail – If you're old-fasioned, then you can mail a cheque to GloBird with your customer reference number attached
In-Store – Bills can also be paid at the Post Office or any Commonwealth Bank branch.
Is GloBird Energy right for me?
GloBird Energy is a competitive retailer with a number of perfectly viable options. If you're considering signing up, it's important you have a firm understanding of your energy consumption, otherwise talk to someone from GloBird to find the most suitable deal for you. Signing up to a mismatched product could result in you paying more than you need to. For example, low-usage customers on the GloBird Boost plan could end up with a larger bill than if they opted for the GloSave plan. Be sure to use GloBird's online energy calculator to determine which product might be best for your household, based on previous usage information.
The moral of the story is to look beyond the massive headline discounts. This applies to all retailers, not just GloBird. Read the energy price factsheets, check the rates, understand the terms, and weigh up the pros and cons of different products and retailers before deciding which might be the best bet for you.
How do customers rate GloBird Energy?
In 2019, electricity customers in Victoria gave GloBird Energy 4 out of 5 stars for overall satisfaction in our customer ratings report.
GloBird Energy Electricity Victoria
Canstar Blue
Award:
Overall Satisfaction