An international 'energy solutions' company is the latest to be granted an electricity retail license for Australia.
South Korean corporation, Hanwha Energy, will be the newest addition to Australia's hugely competitive electricity market, having been given the green light to compete for residential customers by the industry watchdog.
The Australian Energy Regulator (AER) has granted Hanwha's electricity retail application, permitting it to operate in New South Wales, south east Queensland, South Australia and the ACT.
Established in 2007, Hanwha Energy is a subsidiary of the Hanwha Group, a multi-operational conglomerate with a large global footprint in the construction, chemicals and financial services industries.
Its Australian headquarters is in Sydney.
In an application to the AER, Hanwha Energy claims: "Our customers will engage with brilliantly simple product and service solutions delivered on a truly digital technology platform that will also provide cost advantage and superior customer service and engagement across a wide range of sales and service channels.
"We will achieve this though a mix of technologies that are owned, outsourced and through partnerships to ensure the right balance between in-house and external expertise to exceed the expectations of our customers and our broader stakeholders."
What can we expect from Hanwha Energy?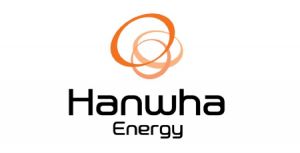 On the back of recent changes to the industry, energy retailers are finding it hard to stand out from the crowd, especially considering that most now avoid any conditional discounts as an incentive for signing up, said Canstar Blue Editor-in-Chief, Simon Downes.
"It remains to be seen how Hanwha Energy will compete from a pricing perspective, but with more than 30 residential energy providers now competing for customers, its presence alone should help keep a downward pressure on prices across the board. Most new entrants to the market in recent times have been price-competitive and it's helping to keep the big guys honest," said Mr Downes.
"The challenge facing these new retailers is that they need a unique point of difference to attract customers in the first place. Given its experience in south east Asia, it may be that Hanwha Energy will be targeting this segment of energy customers.
"The downside to these newer retailers, however, is simply that they're an unknown quantity. Their customer service and onboarding processes need to be up to scratch. Cheap prices are one thing but you won't want to sacrifice good service to save just a few bucks."
Fed up about increasing energy costs? Click the link below to compare the energy plans available in your area.

Image credits: Anyanuchoil/Shutterstock.com, Hanwha Energy