Fact Checked
Uncle Tobys Plus is the top brekkie cereal rated by Aussies
Cereal is a staple breakfast food in many Aussie households. Whether you're cuckoo for cocoa puffs or favour frosted flakes, a bowl of crunchy goodness is a wholesome way to start the day or to whip up as a 'lazy' (but delicious) dinner or snack, as do 19% of consumers we surveyed. And, with ample options available on supermarket shelves, you can definitely be choosy with your cereal.
For our latest breakfast cereal comparison, we asked more than 1,500 adults for their feedback on the breakfast cereal(s) they've purchased (and consumed) within the last three months. Respondents scored brands on variety, taste, texture and consistency, packaging design, value for money and overall satisfaction. Brands that received at least 30 responses are rated and compared in our report.
So, which breakfast cereal makes consumers 'snap, crackle and pop'? Uncle Tobys Plus turned the tables after scoring full marks across most categories, including overall satisfaction!
Best Breakfast Cereal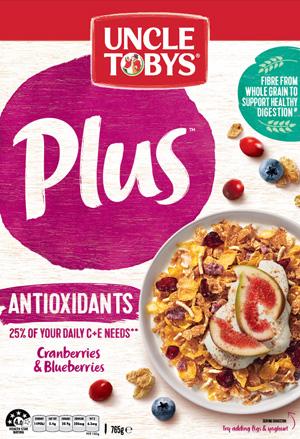 Here are the best breakfast cereal brands in Australia, as rated by consumers in Canstar Blue's latest review:
Uncle Tobys Plus
ALDI GoldenVale
Kellogg's Sultana Bran
Sanitarium Weet-Bix
Kellogg's
Kellogg's Froot Loops
Kellogg's Coco Pops
Woolworths
Nestlé Milo
Kellogg's Special K
Kellogg's Just Right
Coles
Kellogg's Nutri-Grain
Uncle Tobys was rated best in our latest breakfast cereal ratings, receiving the only five-star review for overall satisfaction. It also scored top marks for taste, texture and consistency, and range variety. Former winner ALDI's GoldenVale still managed to rank number one for value money, while Kellogg's Sultana Bran and Kellogg's Froot Loops similarly scored full marks for taste, with its Froot Loops line additionally achieving the same result for packaging design.
Top Breakfast Cereal ─ Uncle Tobys Plus
Uncle Tobys Plus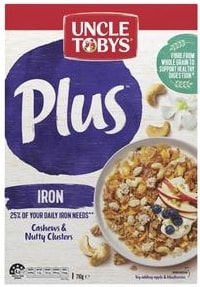 Uncle Tobys is one of Australia's original cereal makers circa 1861, first operating under the brand name Parsons Bros. Uncle Tobys Plus is a spin-off from the brand's wide range of cereals, containing a blend of wholegrain flakes and no artificial colours. Uncle Tobys Plus comes in several varieties, including:
Uncle Tobys Plus Iron
Uncle Tobys Plus Protein
Uncle Tobys Plus Fibre
A box of Uncle Tobys Plus cereals can cost anywhere between $4.75 and $7.50 depending on retailers.
Uncle Tobys Plus was rated best with five-star reviews for taste, texture and consistency, range variety and overall satisfaction. It got four stars for packaging design and three stars for value for money.
What's the healthiest cereal?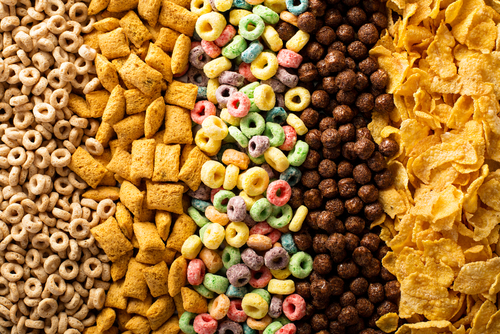 According to the Australian Government Department of Health, the healthiest cereals are made from any of the following:
Wholegrain
Wholewheat flakes
Wholegrain puffed cereals
Wholewheat biscuits.
You can alternatively buy breakfast oats to make a healthy porridge. Keep in mind that toasted muesli can contain high amounts of saturated fats. So, it's always a good idea to read the nutritional label on the packaging. It's also recommended that you eat cereal with low or reduced-fat milk, yoghurt, and/or fruit.
It's also important not to fall into the trap of thinking that all cereals are healthy. Yes, many cereal brands have a decent Health Star Rating (HSR) but this often fails to differentiate between added sugars and the sugar that naturally occurs in food. Be sure to look for 'no added sugar' or 'naturally sweetened' options when you shop.
Which breakfast cereal should I buy?
Our latest survey results show Uncle Tobys Plus is worth buying if you're shopping for a cereal that offers both taste and variety (which is important if you've got fussy eaters at home). ALDI's GoldenVale range is also good to check out, especially if you're searching for something affordable. ALDI's range also dominated our breakfast cereal ratings in 2020 and 2021, so it's definitely doing something right! Aussies similarly rated Kellogg's Froot Loops highly for taste, but keep in mind that this childhood classic sits towards the sugary side.
Beyond the colourful packaging designed to catch your eye, separating the best breakfast cereal from the rest isn't easy. But the upside to having so much variety is that you can be choosy with your brekkie.
If you want to make cereal the healthy centrepiece in your morning routine, start by looking for wholegrain cereal, which is higher in fibre content and typically seen as a healthier option than corn flakes, for example. Scan the ingredients list on the back of your cereal box for whole grains like wheat, oats, barley and rice.
All in all, you'll want a breakfast cereal that's healthy and provides the best bang for your buck. You can compare a variety of brands on our website.
About the author of this page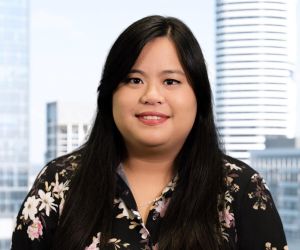 This report was written by Canstar Blue's home & lifestyle journalist, Tahnee-Jae Lopez-Vito. She's an expert on household appliances, grooming products and all things grocery and shopping. In addition to translating our expert research into consumer-friendly ratings reports, Tahnee spends her time helping consumers make better-informed purchase decisions on all manner of consumer goods and services, while highlighting the best deals and anything you need to be aware of.
Online Grocery Shopping Reviews
Picture credits: Elena Veselova/ Shutterstock.com.