Fact Checked
Parker's is all you 'knead,' in nuts and snack pots ratings
Hunger can strike anytime, anywhere, so it pays to be prepared with the right graze on hand. Some of the most appetizing snacks to have around are nuts, and the sorts of delicious nibbles you find in snack pots, like pretzels, dried fruits, vegetables and crackers. You can stash these in your glove box, pocket, handbag, desk drawer, or wherever you need a snack fast to keep the 'hangry' at bay. If you're getting peckish just reading this, you'll want to get the lowdown on the best nuts and snack pots around.
---
How we rate nuts & snack pots
---
Everyone has their favourite snack to reach for during the mid-afternoon slump, and while chocolate is high up on many people's lists, it might surprise you to know that 40% of Aussies we surveyed prefer a savoury snack – opting for nuts and snack pots to help them power through to the next meal. An even greater number (49%) consciously reach for nuts and snack pots as a healthy choice, with one in five (22%) choosing to munch down on them every day and keep them in their bag.
With this many people nuts about nuts, pretzels and all things snacky, Canstar Blue has put together a review and guide, to make sure you're choosing the bag full of treats and not air.
Find more detailed information on our ratings methodology.
---
Top Nuts & Snack Pot Brand – Parker's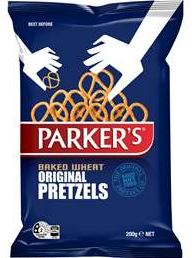 The Parker's brand is owned by the Smith's chip company but specialises in pretzels. Said to be baked and not fried (a purportedly healthier alternative), the pretzels range has something for the whole family – classic pretzel shapes for adults, fun shapes for kids, and mini multipacks perfect for lunchboxes. Each pretzel comes with a tasty scattering of salt crystals and a satisfying crunch, making them a great choice for when you're feeling snacky. Prices for Parker's pretzels start around $3.50 for a multipack and go up to $3.75 for a bag of classic twists.
Products available in the Parker's range include:
Parker's Twists
Parkers Minis
Parker's Multipacks
Parker's rated five stars for taste, packaging design, and overall satisfaction. It received four stars for value for money and three stars for variety and range.
Which are the healthiest nuts to snack on?
Nuts are an amazing source of healthy fats, fibre and vitamins and minerals, which means they should be high up on your list of go-to snack foods. Better yet, they taste just as good on their own as they do sprinkled on yoghurt, roasted with chilli or baked in a cake, which means there's really no excuse not to get your daily dose of nutty goodness.
Here are some of the healthiest nuts you can eat:
Almonds
Brazil nuts
Hazelnuts
Pistachios
Walnuts
Macadamias
Pine nuts
About the author of this page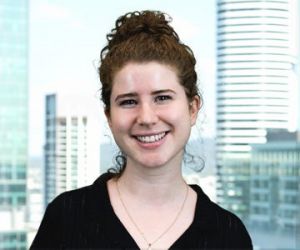 This report was written by Canstar Blue's Content Producer Luciana Lawe Davies. She writes about streaming, appliances and consumer products and services. Luciana enjoys bringing readers the best in what's on TV and at the shops, including the best deals and latest reviews.