Not so long ago, controlling devices in your home with your voice and asking questions to a virtual assistant with artificial intelligence seemed like a futuristic gimmick that belonged in the realm of sci-fi flicks and eerie predictions of the robot apocalypse. But fast-forward to the present day, and you'd be hard pressed to find a household that doesn't have a digital assistant to help with music, settling household debates or checking the weather, with no shortage of brands and models available to purchase and integrate into your home. But with so many digital assistants available, which one should you turn to for help? Find out below.
What is a smart speaker?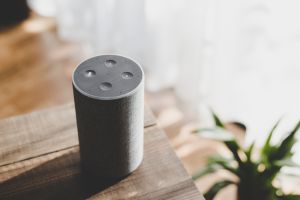 A smart speaker is a voice-activated device that contains a virtual assistant to help with a variety of tasks, including setting alarms and reminders, answering questions and controlling other devices around the house, including lights, TVs and other smart electronics. Generally responding to voice commands, smart speakers allow you to control other devices while being hands free, making it an ideal partner in the kitchen or to help you keep on top of everything while being in another room.
What does a smart speaker do?
The AI technology in a smart speaker allows you to control the speaker system with your voice, so that you can play music and podcasts and stream radio channels on demand. In addition to using it as a traditional speaker, you can use the hands-free function to help with everyday tasks, such as finding out general information from the internet, booking appointments and setting reminders in your calendar, hearing news updates and checking the weather forecast. Depending on the smart device setup that you have, a smart speaker can also help you to control any smart devices that you have installed around your home, such as unlocking the garage door or turning the lights off in the kitchen.
Smart speaker digital assistants explained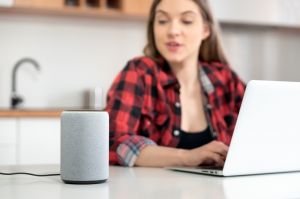 When selecting your smart speaker, you are also choosing which digital assistant you'll be using and the tech platform that supports it. The major players include Google Assistant, Amazon's Alexa and Apple's Siri. Aside from being built into their respective smart speaker products, other smart speaker brands, such as Bose and Sonos, either come with one of these options in-built or are compatible with the software. Here's an overview of the digital assistants:
Google Assistant: The Google Assistant responds to 'Hey, Google' which wakes it up so that it listens to your command. The Google Assistant is versatile and often integrated in a number of third-party speaker brands, so you're not limited to purchasing a Google brand product.
Alexa: Alexa is Amazon's addition to the market, and has been at the forefront of the smart speaker market. You can expand Alexa's capabilities by adding 'skills' through the integration of third-party apps, such as music platforms, games and quizzes and rideshare services.
Siri: Siri is Apple's virtual assistant platform which has been largely limited to Apple mobile devices. The launch of the Apple HomePod smart speaker range has meant that the Siri voice control technology can now be used in the home as well.
What smart speaker brands are available?
If you're looking to add an assistant into your house, here are some of the major smart speaker brands and models currently available in Australia:
Amazon Echo
Google Nest Audio
Apple HomePod
Sonos One
Bose Home Speaker 300
JBL Link Music
Amazon Echo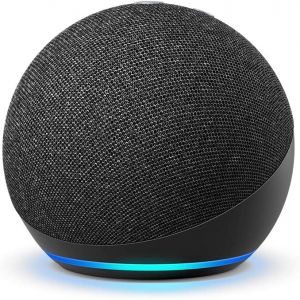 The fourth generation of the Amazon Echo not only sports a futuristic new spherical design, but it also promises to deliver more detailed sound and more functional features than its predecessors. Some additions include a temperature sensor, a built-in Zigbee smart home hub as well as sound features that automatically adapt to the room. It allows you to stream songs from a range of third-party providers, plus radio stations, podcasts and Audible Audiobooks through your speakers. All Amazon smart speakers come with Alexa, who you can ask to play music, answer questions, read the news, provide weather updates, set alarms and control your compatible smart home devices via voice commands. If you're concerned about privacy, the Amazon Echo has a button that allows you to turn off the voice command feature by disconnecting the microphones.
Digital assistant: Alexa built-in
RRP: $149
Google Nest Audio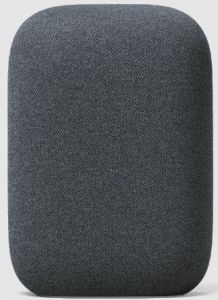 The Google Nest Audio, which has succeeded the original Google Home device, has focused more on its role as a music speaker as it evolves, with Google stating that it is now 70% louder and the bass is 50% stronger than the original, thanks to the inclusion of a woofer, tweeter and a more powerful bass. Activated by saying "Hey, Google", the in-built Google Assistant allows you to stream songs from a number of platforms, ask about the news or weather and find out personal information from your calendar using voice recognition software. You can also control compatible devices round your home with voice commands.
Digital Assistant: Google Assistant built-in
RRP: $149
Apple HomePod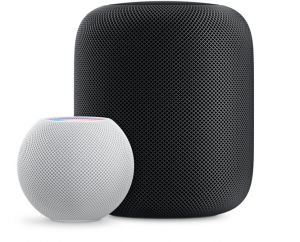 The Apple HomePod is a fairly recent addition to the smart speaker space, and looks to offer something for those into the Apple lifestyle. Designed to fit seamlessly into the Apple smart device range, both Siri and Apple Music are built-in to the speaker, and the AI assistant is activated by the words "Hey, Siri" which is picked up from anywhere in the room thanks to echo and noise cancellation, and six microphones. It features AirPlay 2, which automatically connects the speaker to any iOS or iPad device as soon as you plug it in, and can be paired with multiple HomePods to create a multi-room audio system.
Digital Assistant: Siri built-in
RRP: $469.00
Sonos One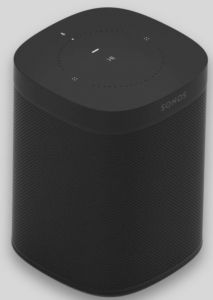 The Sonos One calls itself the 'smart speaker for music lovers', which is fitting as it is primarily a speaker that happens to have smart capabilities. There are a wide range of Sonos speakers that can all be connected to create a personalised entertainment system in your home, with the Sonos One the flagship model. Coming with both Google Assistant and Alexa built-in, and compatible with AirPlay 2, the Sonos One gives you the flexibility to choose the digital assistant and smart device system that best fits your household. In addition to voice control, your Sonos One can be controlled via the Sonos app and Apple AirPlay 2. It is also resistant to humidity, so you can listen to music and use voice control while you're in the shower.
Digital Assistant: Google Assistant and Alexa built-in
RRP: $299
Bose Home Speaker 300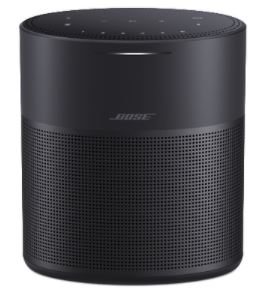 Bose is another major player in the sound and audio game that has recently embraced the smart, hands-free technology available. The Bose Home Speaker 300 smart speaker boasts a powerful bass system and 360-degree sound thanks to its cylindrical shape, built-in Google Assistant and Alexa, and Apple AirPlay 2 compatibility. You can also play music, podcasts and audiobooks from a number of integrated music services, such as Spotify and Apple Music, or personalise your listening experience with the Bose Music app on your phone.
Digital Assistant: Google Assistant and Alexa built-in
RRP: $399.95
JBL Link Music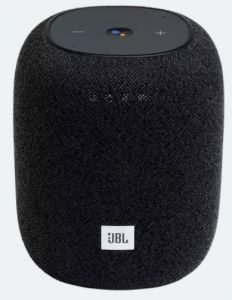 The JBL Link Music is a portable, Bluetooth smart speaker that you can take with you and use on the go. Despite its compact size, the JBL Link Music has a range of smart features, including built-in Google-Assistant for hands-free control, AirPlay 2 and Chromecast for a variety of audio streaming options, and 360-degree sound. You can also link your JBL Link Music to the Google Home App, meaning that you can control the speaker in sync with other Google Home compatible smart devices that you may have around the house.
Digital Assistant: Google Assistant built-in
RRP: $169
How much do smart speakers cost?
A smart speaker can cost anywhere between $99 to over $500, depending on the brand and model you choose. The cost of a smart speaker depends on a number of factors, including the sound quality and smart features that are included, but as with most tech products, there is a wide price range to suit a range of needs and budgets.
Are smart speakers worth buying?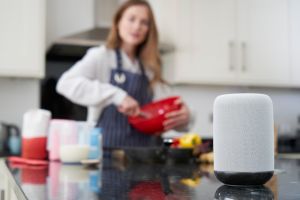 If you're looking for a flexible and tech-savvy alternative to a traditional speaker system, smart speakers are definitely worth looking into. Not only is the voice-control feature generally well-designed and functional over a number of years of brands fine-tuning the technology, there is some go-go-gadget fun thrown in for good measure. Compatible smart speakers can be connected to each other to create personalised audio systems around your home, and they can also be connected to a number of smart devices, such as lights, locks and fridges, so that you can control your home from a central hub, making it a potential option if you've already dived into the smart-tech industry.
However, as with any purchase, you'll have to consider what's on offer to ensure you end up taking home the best fit for your needs – and budget – as you don't want to waste your money on something that you won't end up using, or something that doesn't pull its weight when it comes to running your household. But at the end of the day, even if you only use it every once in a while, the novelty of having a virtual assistant can make you feel like you're living in the future, which is hard to beat.

Photo Credit: RossHelen/shutterstock.com, beeboys/shutterstock.com, Proxima Studio/shutterstock.com, SpeedKingz/shutterstock.com
Original Author: Eliza Parry Okeden