MyRepublic Broadband Plans Review
It's probably no surprise that many customers are looking for a better deal on their broadband internet plans. With so many different service providers out there these days, it can be confusing as to what to choose. Though, newcomer MyRepublic does offer some exciting yet straightforward plans on an NBN connection, with emphasis on fast speeds and unlimited data.
MyRepublic is an internet service provider that services Singapore, Indonesia, New Zealand and recently arrived in Australia. In Australia, it specialises in unlimited NBN plans, including plans designed for gamers. It is one of the cheapest broadband providers in every country it serves, with a specific focus on young data-hungry users. So let's dive in and find out exactly what's on offer from this rather mysterious internet company. Given it has a rocket for a logo, it has a lot to live up to.
MyRepublic Internet Plans
While MyRepublic had previously offered NBN plans across a range of speed tiers, it has now changed its focus to offer three NBN speed tiers, NBN 25, NBN 50 and NBN 100. You'll have a few choices across the speed tiers — a no lock-in plan, or a 12-month contract. If you choose the 12-month option, you'll only need to pay $1 for the standard modem rental (plus postage), while you'll pay the full modem price on a no lock-in if you don't BYO. All plans include unlimited data.
If you're interested in the Gamer Pro plans, you'll have access to the same speeds as the Essential and Premium plans with unlimited data. The big difference is you'll have access to services and perks specifically aimed to optimise online gaming and these plans are slightly more expensive. It's worth noting that the Gamer plans are available on both the NBN 100/20 and 100/40 speed tiers, although access to these plans depends on your location and connection type.
You'll also have the option to add on a Home Phone plan using VoIP, which uses an internet connection to make and receive calls, with a $0 basic package for standard Aussie landline calls, going up to a $20 pack with included international calls.
The below table features a selection of MyRepublic NBN plans from Canstar Blue's database, listed in order of cost from lowest to highest. Use our comparison tool to see plans from a wider range of providers. These are products with links to a referral partner.
MyRepublic Gigatown
In July 2017, MyRepublic announced Australia's 'Gigatown' – a town that MyRepublic nominates to receive gigabit internet speeds. This lucky town was Wollongong in New South Wales, and initial customers who registered their interest were signed up at no extra charge. A further small group of customers were able to sign up for around $130 per month. MyRepublic appears to be keeping subscription rates low to minimise contention and deliver maximum possible speeds to end users. It's an exciting step for those living in the 2500 district; New Zealand has its own 'Gigatown' in Dunedin, and it's only fair that Australia gets its own.
What does MyRepublic offer?
| | MyRepublic NBN Plans |
| --- | --- |
| Unlimited data | |
| Top-speed NBN Plan | |
| Entertainment | |
| Call packs | |
| Choice of contract | |
| Included modem | |
| Available across FTTP, FTTB, FTTN | |
MyRepublic NBN Coverage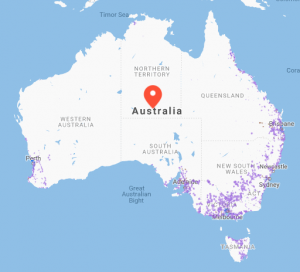 Barring Gigatown in Wollongong, MyRepublic's network is largely contingent on that of the National Broadband Network. When finished, NBN fibre connections will cover 93% of the population with the remaining 7% on fixed wireless or satellite services.
NBN coverage thus far covers most capital cities and major regional hubs. Inner city suburbs tend to be last to get connected due to the vast infrastructure requirements.
MyRepublic Features & Bonuses
MyRepublic has it all covered when it comes to simple broadband plans with some perks for those in the know.
Gamer Plans: Static IPs, traffic prioritisation and more.
Call Packs: NBN plans with calls over IP. Calls to Aussie landlines often included.
Modems: Wi-Fi hub included for $1 on 12 month plans, with options to upgrade.
MyRepublic doesn't offer much in the way of entertainment, though its Gamer Plans often come with vouchers for PS4s, VR headsets, gaming mouses and more.
MyRepublic Standard NBN Plans
If you're happy with a more basic NBN plan and don't tend to use the internet too much in your household, a plan on the Standard NBN 25 speed tier might be the right option for you. MyRepublic has its NBN 25 plans starting at $59 per month across both month-to-month and 12-month plans. If you're happy with a month-to-month plan, you'll be able to choose whether you BYO modem or add on a modem for $69 upfront. On the 12-month plan, a modem is included for a $1 upfront rental fee, plus postage.
MyRepublic Standard Plus NBN Plans
For households that don't need the fastest speed tier, the essential plans offer the second-fastest speed, NBN 50, for under $70 per month. There are three plan options to choose from on this speed tier and all come with unlimited data.
If you want to BYO modem, you'll only be able to do this on a month-to-month plan. If you need to add on a modem, locking in a 12-month contract means you can rent the basic modem for $1 upfront plus postage, otherwise on a month-to-month plan you'll need to pay the full $69 upfront price plus postage.
MyRepublic Premium NBN Plans
If you're keen on shaving some dollars off your NBN plan, and don't require super-fast upload speeds, MyRepublic offers NBN 100/20Mbps with unlimited data from $89 per month. This plan features downloads of up to 100Mbps, plus uploads to 20Mbps, and comes with 12-month or no lock-in contract options. Typical Evening Speeds are listed at 83Mbps.
For uncompromising speeds, MyRepublic premium NBN 100/40Mbps speeds from $99 per month. This speed tier includes downloads of up to 100Mbps and uploads of up to 40Mbps, and is available from MyRepublic with unlimited data each month. Customers can opt for a month-to-month plan, or sign up for 12 months with a $1 WiFi modem rental.
MyRepublic Gamer Plans
MyRepublic claims it is the first network engineered for gaming. MyRepublic caters towards gamers by providing:
Ultra-low latency
Dedicated routes to popular international servers i.e. gamer traffic is prioritised
Claims to be more stable for consistent online gaming and chat experience
Comes with a static IP
For many gamers unsatisfied with how their current providers prioritise gaming, MyRepublic may be a provider that offers a superior experience. Nothing's worse than getting a bad score because your lag means you are a second behind the action! These plans are available on the NBN 100 speed tiers (both 100/20 and 100/40), but you can also choose to add on a $10 Gamer Pro Add-On to the NBN 50 Essential plans.
MyRepublic for Renters
MyRepublic also doesn't compromise speed or data allowances for opting for no contract – the likely scenario for renters and short-term stays. MyRepublic claims to be good for renters because:
No lock-in contracts available, with the only fee being for the modem.
Unlimited high-speed data for NBN customers.
If you're a renter or a gamer, or both, MyRepublic may be the ISP to choose as its speeds and flexibility are great selling points. Furthermore, MyRepublic is very vocal in the internet community, organising petitions and even internet-centric causes. If you're after an ISP that actually seems to care about the products it's selling then MyRepublic may be for you.
MyRepublic Support & Customer Service
MyRepublic boasts a variety of support & customer service options, including a call centre, social media and online chat. MyRepublic call centre hours are from 8am to 10pm on weekdays, 8am to 8pm on Saturdays and 8am to 5pm on Sundays.
MyRepublic Customer Service Number: 1300 130 888
Alternatively you can contact them via Facebook or Twitter as well as online chat. The telco also has a range of self-help FAQs on its site designed to troubleshoot your problems before you have to call.
How does MyRepublic compare to other internet providers?
So far you've probably realised that MyRepublic has a variety of outrageously simple plans, which makes it easy to compare the telco to the competition. It largely gets rid of the filler and offers straightforward NBN on the fastest speed tier. Other competitive telcos include:
All in all, there's more than just the face-value monthly fee to consider. Setup fees, modem costs and other upfront costs can all add up. While MyRepublic shines for its cheap plans, you do have to consider what type of contract to go on and compare its plans to other providers.
Is MyRepublic good value?
MyRepublic has a very simple suite of plans across three NBN speed tiers. The 'disruptive' telco frequently beats out broadband giants such as iiNet in terms of its price and inclusions.
MyRepublic often sits atop the pile in terms of data allowances and price. Across its internet connection type, MyRepublic stands out for its no contract, fuss-free and fast unlimited data plans. You're given a lot of choice when it comes to selecting a plan to suit you and no doubt the gamer plans will be a big draw card for anyone looking for that optimised online gaming experience.
MyRepublic had its critics when it first launched in Australia in late 2016, but this appears to have been an issue dealing with the volume of new customers all wanting to sign up straight away. Now that things are settled down, MyRepublic is well worth a look when you're readying to compare internet plans.
Other articles worth reading
About the author of this page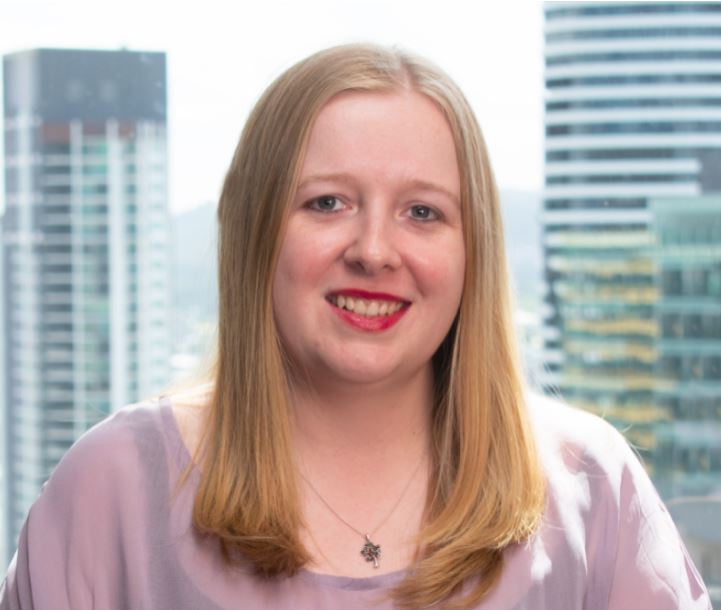 This page was written and is regularly updated by Canstar Blue's Telco Specialist, Emma Bradstock. An expert in all things phone, internet, gaming and streaming, Emma helps to make complicated subjects easier for readers to understand, as well as covering the latest news and reviews across the telco industry. She's passionate about helping consumers make better-informed telco choices and highlighting the next best deals.
What do customers think about MyRepublic NBN plans?
In 2019, Australians gave MyRepublic 4 out of 5 stars for Overall Customer Satisfaction in NBN plans.
MyRepublic NBN Plans
Canstar Blue
Award:
Overall Satisfaction
MyRepublic Facts
MyRepublic is a dedicated internet service provider that, while only being in Australia for a few years, refers to itself as 'part of one of the biggest changes to the telecommunications industry in decades.' Here's what you should know about this provider:
About MyRepublic
Although MyRepublic first launched in Singapore in 2011, it wasn't until late 2016 that the company brought its services to Australia, based out of Sydney, NSW. It was started by Telstra's former chief executive, initially joining the Australian market with just one broadband plan. According to its website, MyRepublic now provides more than 80,000 Australians internet services.
MyRepublic Services
Here are the services MyRepublic is offering in Australia:
NBN plans
NBN plans catered toward gamers
More MyRepublic Services
| | |
| --- | --- |
| Online chat functionality | |
| Modem included | |
| Extra data available for purchase | |
| Multiple billing options | |
| Alert for payment reminders | |
| App for online account management | |
MyRepublic: Recent Key Dates
2011 | MyRepublic is founded in Singapore.
2016 | MyRepublic introduces its internet plans to the Australian market.
2018 | MyRepublic pays a fine for alleged false representations of its NBN service brought on by the ACCC.