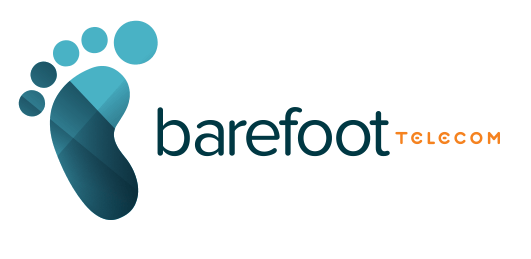 Review of Barefoot Broadband plans
Barefoot Telecom is a fully Australian-owned communications company. It offers both NBN and ADSL broadband internet to customers around Australia. Barefoot says it prides itself on customer service, with a locally-based team and multiple channels of communication for you to get in touch with any concerns. With Barefoot Telecom, it's all about good-value, no lock-in contracts, with no unexpected fees.
Barefoot offers internet plans in standalone form and as bundles with a phone service, with all of its ADSL plans utilising the Telstra broadband network. All of Barefoot's plans offer unlimited data, so you can wave goodbye to the days of throttled data speeds or excess charges. They also come on a month to month basis, meaning you'll never be locked into a long-term arrangement. As another bonus, Barefoot does not charge any activation or plan change fees, making it one of the most flexible internet providers around. Read on for a full breakdown of Barefoot's broadband plans, and how they compare to similar deals plans from other providers.
Barefoot Telecom Internet Plans
Broadband Connection
Inclusions (All with unlimited data)
Price Per Month
NBN
12/1 Speeds
$59*
25/5 Speeds
$69*
50/20 Speeds
$89*
100/40 Speeds
$99*
ADSL
Metro plan
$49
Regional plan
$59
Metro bundle, unlimited local & national calls
$69
Regional bundle, unlimited local & national calls
$99
*Home phone bundles an extra $9/month
Barefoot ADSL plans and bundles
Like many other providers, Barefoot divides its ADSL plans into Metro and Regional options. What you get will depend on the region you live in when you sign up. You can select either a standalone ADSL plan or an ADSL bundle which includes line rental along with unlimited local and national calls. Mobile phone calls cost 40c per minute, while calls to 13/1300 numbers are 50c per call. You can also change your plan without accruing a penalty or extra fee, which is handy should your needs change. Keep in mind that the standalone plans do not include line rental. You can choose line rental/a home phone plan from anyone on the Telstra network.
The plans come with $0 setup fees
You have the option to bring your own modem
Barefoot will sell you an optional modem for $149
The ADSL plan options are as follows:
Barefoot NBN plans and bundles
By far and away the better value of the two connection types, Barefoot's NBN plans cram in some solid value. The NBN promises faster, more consistent data speeds for the vast majority of Australians, and Barefoot's broadband plans will allow you to take full advantage. Barefoot's NBN plans are also available on a fixed wireless connection. In fact, you lose no value if your home has no choice but to be connected this way.
There are four different plans to choose from, with one plan for each designated NBN speed tier. While the 12/1 speed is likely not that much better or quicker than the old ADSL connection, NBN designates any speed of 25/5 and above as 'Superfast'. Generally you can expect to pay $10-$20 per month extra for a jump into the next speed tier.
For an extra $9 per month, you can turn your basic NBN plan into a bundle. This includes a VoIP NBN phone with unlimited local, national and mobile phone calls and calls to 13/1300 numbers 50c each. To subscribe to an NBN plan, you'll need a modem that's NBN-compatible – if you don't have one, you can purchase a router from Barefoot for $149 up front. Here are the NBN plans in their standalone form:
How does Barefoot compare to other internet providers?
It appears tough to beat Barefoot in terms of value across both its ADSL and NBN plans. It frequently beats out other service providers on price, and unlimited data is also a serious kicker. What's more is that paying no set-up fees, modem fees, or any other hidden sneaky fees, is also a serious bonus.
Barefoot ADSL Plans Compared
Barefoot offers some of Australia's most competitive broadband prices, an assertion that its products certainly reflect. The basic ADSL Metro Ultra plan is one of the cheapest unlimited plans on the market at just $49/month – and value for rural customers is not too shabby either. Only three other providers offer cheaper products, and none of them combine this with zero up-front fees. Keep an eye out for providers like Dodo, Inspired and AusBBS, however all come with some kind of set-up fee, which can somewhat sully an otherwise good-value plan.
For bundled options, Barefoot remains in the midst of the best-value. While not the cheapest in this segment, keep in mind that although some providers include line rental, you'll have to pay as you go (PAYG) for all manner of calls. Frequently this is referred to as 'flexible bundle options', with varying prices for call packs. Keep an eye out for providers such as Exetel and Mate Communicate, as well as Inspired again.
Barefoot NBN Plans Compared
The NBN sphere is becoming increasingly competitive with providers all jostling for your attention.
Tier 1 – 12/1Mbps
Barefoot is among the cheapest to offer unlimited data at this speed. It competes alongside Exetel, Inspired and Mate. While Exetel is the cheapest, it also attracts a hefty set-up fee. So while you save $4 a month, you might find over a year or so it's cheaper to go for Barefoot or another provider that does not charge as such. Bundled options are much the same story, as for a bare $9 a month extra you'll be afforded local, national and mobile calls. Keep an eye out for MyNetFone that – you guessed it – offers competitive VoIP calling packs.
Tier 2 – 25/5Mbps
For the first 'Superfast' cab off the NBN rank, Barefoot again competes extremely well against the competition. Keep an eye out for providers including Motion, Tangerine and Inspired. Tangerine is arguably the most competitive here as there is no set-up fee and you can BYO modem. Motion deals in 24 month contracts, while Inspired charges a $99 set-up fee. Overall it's hard to beat Barefoot here, but Tangerine is also up there in terms of value. For phone bundles, again keep an eye out for MyNetFone that offers some pretty competitive calling plans.
Tier 3 – 50/20Mbps
While Barefoot is mostly outside the top five in terms of price alone, keep in mind that set-up fees can still make or break a plan, especially when you're paying $80 a month in the first place. Activ8me and Teleron are both winners in terms of monthly price here, but attract set-up fees, while Tangerine and Barefoot are a little dearer per month but have no set-up fees.
Tier 4 – 100/40Mbps
At this top tier, you might have relegated yourself to the fact you'll be easily paying over $100 a month. While this is true for some providers, there are a handful offering plans under that amount, with some under $90, and one is even under $60 a month – MyRepublic! You will be on a 12 month contract, and you'll have to pay an extra $10 a month to either get calls included, or go for no-contract. MyNetFone is also very competitive with unlimited calls over VoIP, and Teleron also has a good offer, but you will pay a set-up fee. Barefoot is steadfast, at just under $100 with no extra costs unless you bundle calls for an extra $9 a month.
Should you lace up your boots for a Barefoot broadband plan?
There are many telcos out there claiming to offer something special and usually fall short, but Barefoot Telecom's claim that it is 'not your average' internet provider seems to be reasonably justified. Its prices across the board are amongst the lowest on the market, whilst still providing unlimited downloads and, in the case of their bundles, unlimited phone calls as well.
If you live in a regional area of Australia, you will need to pay a bit more. That doesn't deny the fact that Barefoot is good value, though – no set-up fees is how NBN providers are differentiating themselves in a very saturated market, and Barefoot is achieving that wonderfully. For a competitive internet plan with no pesky extra fees, Barefoot is well worth a look into.